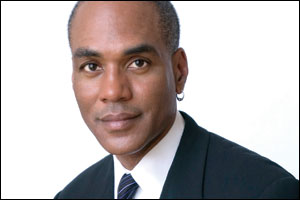 In April we experienced the passing of two lions of the civil rights movement: Dr. Dorothy I. Height (PDF), who for four decades headed the National Council of Negro Women (NCNW), and the Rev. Benjamin L. Hooks, head of the NAACP for 16 years. Their deaths represent a tremendous loss -- not just for Black America but also for the world. Their lives exemplified the power of leadership and remind us that leadership matters.
Both Dr. Height, who was born in 1912, and the Rev. Hooks, born in 1925, faced formidable challenges early in life. After winning a scholarship to attend New York City's prestigious Barnard College, Dr. Height arrived to the harsh news that she would not be accepted after all because the college had already admitted its annual quota of two Negro women.
The young Ms. Height could have allowed this setback to derail her dreams. Instead she fought on and found a leader who would serve her and Black America well for 75 years: herself. She managed to do something almost unimaginable in segregated America: win acceptance at a second college, New York University, where she earned a bachelor's and a master's degree. Over her lifetime she was awarded 36 honorary doctorates, as well as Barnard's Medal of Distinction. Dr. Height was also given both of our nation's highest civilian honors: the Presidential Medal of Freedom and the Congressional Gold Medal.
Advertisement
Dr. Hooks served as a staff sergeant in the U.S. Army during World War II. While putting his life on the line for his country, he experienced racism and discrimination, which he could have allowed to make him bitter and turn him against his country. Instead he returned home to fight for racial justice as a lawyer and Baptist minister, to pastor churches in Memphis and Detroit, to lead lunch-counter protests, to help direct the Southern Christian Leadership Conference, and to become the president of the NAACP in 1977. In 2007 he was awarded the Presidential Medal of Freedom.
Action is greater than apathy.
Strong and visionary leaders like Dr. Height and the Rev. Hooks are important, particularly during rapidly changing and uncertain times. But leadership can be found in different places. There is external leadership and there is internal leadership. When faced with a challenge, a crisis or an epidemic, we can look outside ourselves to others to lead, and/or we can decide to lead by looking within.
We can and should hold our public leaders and traditional leaders accountable in the fight against HIV/AIDS. But we must also claim our own leadership and take responsibility for leading.
Action is greater than apathy.
When we tell our friends and coworkers it's not okay when they make stigmatizing statements about people with HIV/AIDS, homophobic statements about gay men or misogynistic statements about women, we demonstrate desperately needed leadership. We demonstrate leadership when we demand that our local health department does more to address HIV and other health issues in our communities.
We can also demonstrate private leadership, which requires asking ourselves questions like, "What can I do each day to make a difference on the issue of HIV/AIDS?" or "What can I do today to make the world a better place for people infected with the virus?" The answer may come in many different forms: volunteering at an AIDS organization, writing a letter to members of Congress, or organizing for the local AIDS walk or a free HIV testing event in one's church.
But probably the most important and often the most difficult form of leadership is personal leadership. When -- and maybe especially when -- our sexual partner doesn't think it's important to use a condom, we insist on using a condom anyhow. That's leadership. Knowing our HIV status and that of our partner is personal leadership. For those of us who are already HIV-positive, seeking appropriate care and treatment, and disclosing our HIV status to our sexual partner, is leadership.
Dr. Height and the Rev. Hooks exhibited leadership on both levels. They demonstrated public leadership through their roles in national institutions, and they exhibited personal leadership in the integrity with which they lived their lives. Early on, Dr. Height understood the danger HIV posed to Black communities. In one of my conversations with her, she reminded me that the NCNW was an early partner in the fight against HIV/AIDS.
Fortunately, Black Americans can draw on a long legacy of people like Dr. Height and the Rev. Hooks. We are the ones we've been waiting for. Because action is greater than apathy, and Black people are greater than AIDS.
Yours in the struggle,
Phill