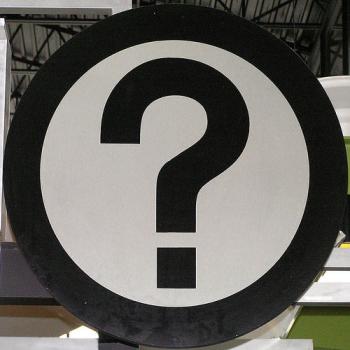 There's more Ryan White legal limbo!
Last year HIV legal advocates pressed the Health Resources and Services Administration (HRSA) to update its guidelines regarding what services can and can't be provided using Ryan White funding for legal services. In response, last week HRSA changed its guidelines. And the results are ... still confusing.
New York HIV/AIDS legal advocates had led the fight to change the policy, and chief among there concerns was whether funding could be used to provide housing and immigration legal services. The new guidelines don't state specifically if legal funding can be used for such services, but they do state that "funds may be used for legal services directly necessitated by an individual's HIV/AIDS status."
New York legal services providers will now wait and see how the New York City Department of Health interprets the new language. The DOHMH had interpreted the old HRSA rules as barring funding for housing and immigration legal services.
"Because housing for people with HIV is proven to be essential to the health of people with HIV, it should be a no-brainer that legal assistance getting and maintaining housing should be covered by Ryan White legal funding," said Housing Works President and CEO Charles King.
The New York City Planning Council PWA Advisory Group passed a resolution last Saturday that called for legal services not expressly prohibited by HRSA to be prioritized for the increased dollars NYC just received. The resolution needs to be passed by the full Planning Council.
The DOHMH told the Update that it hasn't announced how it will amend the policy in response to the new guidelines.
"The Health Department is reviewing the policy and will notify all Ryan White contractors of any service delivery changes that will be required in response to the revised policy," DOH said in a statement to the Update.
However, now the DOHMH won't be able to claim that HRSA rules precludes using Ryan White funding for certain legal services. HRSA spokesperson Tara Broido told the Update that HRSA's statement is meant to provide "guidance."
"All persons must be eligible to receive Ryan White services. The Allowable Services Policy provides guidance to grantees on the scope of services that may be covered by Ryan White funds," Broido said. "The determination of which services will be covered in each jurisdiction is left to the grantee (in conjunction with the planning council for Part A grantees) but must be within the scope of the guidance."
Cathy Bowman, South Brooklyn Legal Services Comprehensive Rights Unit Director, was discouraged by the new HRSA guidelines. "People are still concerned it will be interpreted in a very limited way," she said. "I can't believe we're still having this conversation."
Beyond New York
The ambiguity around the HRSA guidelines has dire consequences for vital legal services across the country.
Advertisement
"The inclination in some jurisdictions is that when there's funding cuts the first thing to go should be the lawyers," said Catherine Hanssens, executive director of the Center for HIV Law and Policy. "People shouldn't need a lawyer to have to get certain services, but they do.. This [language] doesn't go nearly as far as advocates wanted and were encouraged to believe they were going to."
Ryan White's legal guidelines have already been interpreted differently by different jurisdictions. In Philadelphia, for instance, Ryan White legal providers can provide housing, immigration legal assistance, and many other legal services.
"Our basic rap is anything but a parking ticket or a divorce, we'll do it," Ronda Goldfein, executive director of the AIDS Law Project of Pennsylvania told the Update in February.
In San Jose, the guidelines have been interpreted so narrowly that funding cannot be used for discrimination related to HIV status unless a Ryan White provider was the one doing the discriminating.
Hilary Armstrong, the supervising attorney at Health Legal Services in San Jose, said that her organization uses almost all of its funding for benefits appeals and health access.
"Because housing is so important and we have so few tenant protections, we've used private fundraising dollars for housing eviction," Armstong said. However, she is worried that her board of directors will question this usage because there is no matching grant funding available. Armstrong has set up a meeting with San Jose's grantee to discuss HRSA's new guidelines.