Positive Policy
The Long Exhale
By Enrique Franco
May 28, 2010
I recently read something posted online that almost made me faint. I sprinted towards my living room window to see if any pigs were out and about, flying in the summer sky. My dear friend, and sister, Olivia from TheBody.com, sent me the link. After reading this article, I can honestly say my heart started to beat faster.
The Role of Public Private Partnerships in the National HIV/AIDS Strategy
By James Albino
May 13, 2010
Today, the White Office of National HIV/AIDS Policy (ONAP) engaged the business community, private foundations, and the HIV/AIDS community to begin a dialogue on how to improve the role of public private partnerships as our office develops the National HIV/AIDS Strategy (NHAS). As a former director of a community based organization in Puerto Rico, I know that public private partnerships can mean the difference between continuing to provide life enhancing service or closing up shop.
May 18: HIV Vaccine Awareness Day
By Miguel Gomez
May 13, 2010
May 18, 2010 will mark HIV Vaccine Awareness Day (HVAD), an annual observance day that recognizes the thousands of volunteers, community leaders, health professionals, and scientists that work to develop a safe and effective preventive HIV vaccine. The National Institute of Allergy and Infectious Diseases (NIAID) -- the Federal sponsor for HVAD -- hopes the day will encourage communities to learn more about HIV vaccine research and support those who are currently volunteering in clinical vaccination trials.
Rumor Control: Is It True That People With HIV/AIDS Can't Get a Mortgage?
By Tamara E. Holmes
May 9, 2010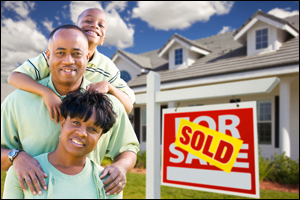 Absolutely not, says Margo Kaplan, director of planning and research for The Center for HIV Law and Policy in New York City. "It is illegal under federal law to discriminate against someone based upon their HIV status in granting a mortgage."