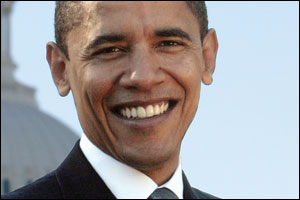 Now that President Obama has signed the Patient Protection and Affordable Care Act -- aka health-care reform -- into law, you may wonder how it will affect people living with HIV/AIDS. When can the uninsured finally obtain the health insurance they need? Will the changes affect access to doctors or meds? Will AIDS meds be more affordable? Here, the answers to 10 specific questions about health reform's impact on those with HIV/AIDS.
1. I don't have health insurance. How does health reform affect me, and when does the new law go into effect?
The entire law won't kick in until 2016, but more than 150 features become effective in 2010. For example, if you're a dependent younger than 26 and your parents have insurance, you can stay on or immediately be added to their policy. Twenty-six or older? Depending on your income, you may now qualify for Medicaid. Beginning June 30, 2010, the statute also establishes a high-risk health-insurance pool offering comprehensive benefits to individuals with preexisting health conditions. In 2014, permanent exchanges (PDF) -- where the uninsured will be able to comparison shop for private health-insurance plans -- will open, and people with health problems like HIV/AIDS who have previously been denied insurance coverage will be able to obtain a health-insurance policy.
2. Will the new law affect the funding of Ryan White HIV/AIDS programs?
No. But state budget crises may lead to cuts in Ryan White funds.
Advertisement
3. Will it affect my ability to get meds through the AIDS Drug Assistance Program (ADAP) or the process that I go through to do so?
No.
4. Can I still see my regular doctor and specialists?
You probably won't need to worry about this unless you switch policies or your doctors change the types of insurance they accept. Keep in mind that the changes may cause some doctors to be paid less than they receive now, causing them to switch to other practices or hospitals. Put a Plan B in place now in the event that you need to change doctors.
5. How does reform help me get insurance with a preexisting condition?
You can join the high-risk pool now, if insurers rejected you in the past. But those who already have insurance and a preexisting condition will have to wait until 2014 before another insurance company has to accept them -- or before any insurance company won't be able to jack up their premiums.
6. I have private insurance and I want to switch jobs. Can I do it now?
Effective immediately, if you had a health-care plan as of March 23, 2010, your coverage can't be discontinued, whether you change or lose jobs, retire, return to school or become too sick to work. The new law even subsidizes COBRA costs for those who can't afford to pay.
7. I want to switch insurers. Can I?
Yes, although it may be hard to find a policy offering similar coverage. In 2014, insurance exchanges will offer policies featuring a full range of benefits, so you will have no problem getting the care you need.
8. I'm paying my premiums out-of-pocket. Should I expect to pay more?
The requirement that insurers not turn anyone down will almost certainly cause your premiums to rise. Expect large increases over the next year as insurers prepare for the new law to take effect.
9. Are there annual or lifetime limits to how much care my insurance company will cover?
The law immediately outlaws lifetime caps, or limits, on benefits and ends the practice of discontinuing the insurance coverage of people who get sick.
10. Am I missing anything?
Well, the devil is in the details. The federal government has a huge task ahead in setting up the many systems necessary to make the new bill work. Stay informed as the law is implemented over the coming years.
Glenn Ellis, author of Which Doctor? What You Need to Know to Be Healthy, is a Philadelphia-based health columnist and radio commentator.