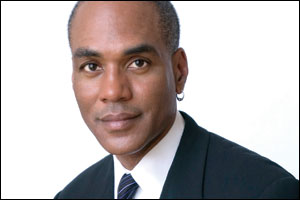 Our nation recently experienced an historical watershed as President Barack Obama and his colleagues in Congress passed the Patient Protection and Affordability Care Act, which most of us know as health reform. The new law will have considerable positive impact upon people living with HIV/AIDS, who have historically experienced considerable barriers to obtaining health insurance and keeping it, especially when purchasing individual insurance. Given the potentially enormous cost of life-saving HIV treatment over one's lifetime, "guaranteed availability and renewability of coverage" is a key victory for people with AIDS.
Advertisement
In this issue we explore the impact of the new law, which will be phased in between now and 2016. In "Will Health-Care Reform Bring Help to People Living With AIDS?," we report that some provisions of the new law?the ability for dependents under age 26 to be covered on their parents' health-insurance policy, for example?will immediately improve the quality of life of those living with the virus. Unfortunately, other provisions?ending discrimination against adults with pre-existing conditions, which won't happen until 2014, comes to mind?will take several years to implement. "10 Questions Answered: How Health Reform Affects People Living With HIV/AIDS" addresses the nitty-gritty about how health reform will or will not affect your ability to obtain health insurance, switch insurers, continue seeing your current infectious-disease specialist or obtain your AIDS meds, for instance.
Finally, while we commend President Obama and his colleagues in Congress for their tireless pursuit of meaningful reform, we remind them that our work is not over yet; in the words of poet Robert Frost, we have "miles to go before we sleep." The Black AIDS Institute looks forward to continuing its work with the administration and the many health-care stakeholders to truly reform the system and improve the health of our nation.
Yours in the struggle,
Phill
(Please note: Your name and comment will be public, and may even show up in
Internet search results. Be careful when providing personal information! Before
adding your comment, please
read TheBody.com's Comment Policy
.)