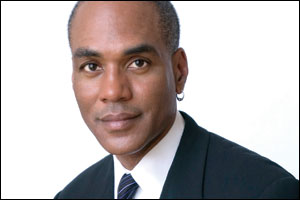 In this issue we feature two stories that speak to the power of Black leadership.
We are very excited to publish a Q&A with longtime AIDS advocate and activist California congresswoman Maxine Waters. Nearly 25 years ago Rep. Waters was among the first members of the Congressional Black Caucus (CBC) to step up regarding HIV/AIDS. Her personal leadership has been integral to Black America's fight. In fact, the Minority AIDS Initiative funding AIDS services in communities of color was created while she chaired the CBC.
Under the leadership of its president, Jacob Zuma, South Africa has overhauled its AIDS policy. We have long awaited this change and, therefore, welcome it. Not only does it speak to the power of tenacity and not giving up, but it also reminds us that you can't prejudge people. Indeed, HIV/AIDS is such an important issue that we don't have the luxury of writing anybody off. Unlikely allies exist the world over. Our job as advocates and activists includes uncovering what, in a leader's experience, will help him or her understand why addressing HIV/AIDS is of vital importance.
Advertisement
Finally, Black Hollywood
stars flock to Ohio this week
to participate in the
Test 1 Million
Ohio Celebrity Tour. Celebrities Danny Glover (
Death at a Funeral
and the
Lethal Weapon
series), Rockmond Dunbar (
Prison Break
and
The Family That Preys
), Lamman Rucker (
Meet the Browns
and
Why Did I Get Married Too?
), Vanessa Williams (Showtime's
Soul Food
) and Tony Award nominee Sheryl Lee Ralph (the original Broadway production of
Dreamgirls
) will visit Dayton, Oxford, Cleveland, Cincinnati and Columbus, Ohio, to fight AIDS stigma, raise awareness about the magnitude of HIV/AIDS in Black communities and encourage people to get tested for HIV.
The tour -- which kicks off on Wednesday, April 21, at HBCUs Central State and Wilberforce universities -- features a rally, a celebrity speaker, spoken-word performances and a step teaser by Alpha Phi Alpha Fraternity, Inc. On Thursday, April 22, the tour stops at Miami University in Oxford, Ohio, where representatives of Delta Sigma Theta Sorority, Inc., will host a Q&A and issue a call to action.
In Cleveland on Friday, April 23, the Department of Public Health will partner with Radio One station 107.9 WENZ-FM to host the theatrical HIV/AIDS and STD-awareness play Secrets, performed by students from the Cleveland School of the Arts. Ms. Ohio, Ashley Miller, will make an appearance and speak to the youth participants.
The last day of the tour sees events in two cities. On the morning of Saturday, April 24, Cincinnati's Queen City Alumnae Chapter of Delta Sigma Theta will host its fourth annual walk. That afternoon the African Heritage Festival will be held at Ohio State University.
As always, HIV testing will be available at all tour events.
Yours in the struggle,
Phill