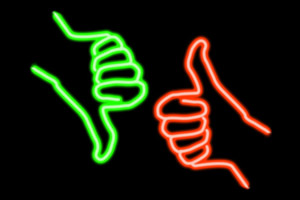 The latest figures released by the D.C. Department of Health show a glimmer of hope in the city's fight against HIV/AIDS. New AIDS cases and AIDS-related deaths dropped for a fourth consecutive year, according to the District's Annual Report 2009 Update: HIV/AIDS, Hepatitis, STD, and TB Epidemiology (PDF). However, rates of HIV continue to climb.
Alarmed by the problem, local non-profit Food & Friends has stepped in to try to make a difference in the HIV/AIDS fight. On Saturday, March 6, 2010, the organization hosted a daylong community-outreach event in recognition of National Black HIV/AIDS Awareness Day (NBHAAD), an initiative to encourage Black people to get tested, educated and treated for HIV/AIDS. Seventeen HIV-focused organizations came together at the Riggs LaSalle Community Center in northeast D.C. to talk with attendees about safer sex practices, lead educational workshops on HIV/AIDS, and distribute condoms and literature.
The free event, the brainchild of Food & Friends community-relations coordinator Anthony Harbour, was the first of its kind for the non-profit, which serves meals daily to people living with HIV/AIDS and other life-challenging illnesses in the greater metropolitan area. Harbour said it was important for Food & Friends to recognize NBHAAD because half of the organization's clients are living with HIV/AIDS, and nearly three-quarters are Black. "It seems only right that we do an event to acknowledge these facts by bringing together community resources and education to further prevent the spread of this disease," he said.
Advertisement
Workshops and educational games included "HIV B.I.N.G.O." and "HIV 101 Trivia," designed to educate participants about HIV/AIDS. Attendees were encouraged to get a free, rapid oral
HIV test
provided by HIV-prevention agency
Us Helping Us, People Into Living, Inc.
(UHU) and the
AHF Blair Underwood Healthcare Center
, both located in the city. Nearly 50 people were tested and informed of their HIV status. Officials at Us Helping Us said that partnering with Food & Friends was a great opportunity to extend UHU's reach in the community.
"This was an important event because it allowed us to provide testing in an accessible environment," said UHU program coordinator Rukie Wilson. "People are always looking for more convenient ways to get tested besides the 9-to-5, Monday-through-Friday clinical setting. This event brought HIV testing to them, and on a day that most clinics might not be open."
The virus continues to devastate communities in D.C. Figures from the city's 2009 HIV/AIDS Epidemiology Update show that at the end of 2008, 16,513 D.C. residents knew they were living with HIV -- a 9 percent increase from the previous year.
According to city officials, the rise in confirmed HIV cases is due in part to the increased number of residents getting tested. The 2009 Update, however, also indicates that efforts to fight the spread of HIV might be working, since the number of new AIDS cases continues to drop. The city reported 525 new cases in 2008, down moderately from 663 cases the previous year. D.C.'s Black community remains disproportionately affected, accounting for three-fourths of HIV/AIDS cases.
Increasing their efforts to try to stop the spread of HIV/AIDS, D.C. health officials announced a plan to distribute 500,000 free female condoms this year. The District, which has provided free male condoms for nearly a decade, is the first U.S. city to give away the new FDA-approved FC2 female condom.
Harbour described the information fair, one of several efforts in cities nationwide marking the 10th annual NBHAAD, as a giant step forward in HIV/AIDS prevention. NBHAAD -- founded by Concerned Black Men, Inc., of Philadelphia; Health Watch Information and Promotion Services, Inc.; Jackson State University; the National Black Alcoholism and Addictions Council; and the National Black Leadership Commission on AIDS -- receives funding from the Centers for Disease Control and Prevention.
D'Anthony White is a freelance journalist in Washington, D.C.