Put a Ring on It: Upgrading to FC2 Female Condoms
April 12, 2010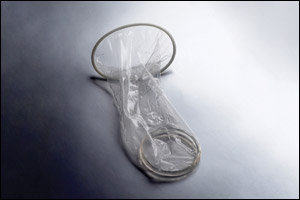 With Black women experiencing sky-high rates of HIV and other sexually transmitted diseases, public health officials and women's groups are employing new tools to empower them to protect themselves. The latest gadget? FC2, the second-generation female condom. The New York City Department of Health and Mental Hygiene started distributing the condom in November; Chicago-area women are attending educational sessions to learn how to use it; and Washington, D.C., is handing out free FC2s in beauty salons and convenience stores.
"Without female condoms, women are completely dependent on the willingness of a male partner to use the condom," says Jessica Terlikowski, public-policy manager for the AIDS Foundation of Chicago. Terlikowski is spearheading that city's female-condom outreach campaign, dubbed
View Full Article
---

Visit
Black AIDS Institute's website
to find out more about their activities and publications.
---
Comment by: Linda
(North Bergen, NJ) Sun., May. 2, 2010 at 9:08 pm UTC
I think it's a great thing for all, it puts the choice in the woman's court. She doesn't have to worry whether someone wants to use a condom or not. It's can be a matter of life or death when all is said and done. My fiance's dead because of aids. He made the choice not to use a condom and now he's been gone for 4 years.
Add Your Comment:
(Please note: Your name and comment will be public, and may even show up in
Internet search results. Be careful when providing personal information! Before
adding your comment, please
read TheBody.com's Comment Policy
.)