Significant Improvements in Health Care Experiences Expected for Black People Living With HIV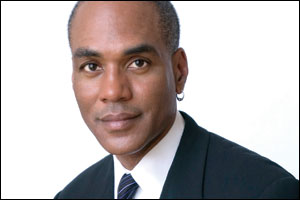 Washington, D.C. -- At 10:49 pm EST, the United States House of Representatives passed HR 3580, the Patient Protection & Affordability Care Act, by a vote of 219 to 212. Following the vote, Congressman James Clyburn, the majority whip and the most powerful Black member of the U.S. House of Representatives said, "I consider this to be the Civil Rights Act of the 21st Century -- because I do believe that this is the one fundamental right that this country has been wrestling with now for almost a hundred years. I think tonight we took a giant step toward the establishment of a more perfect union."
The Black AIDS Institute agrees with Congressman Clyburn and enthusiastically applauds Congress' leadership in clearing the way for the most significant U.S. health care system reform in a generation to become law. Through a narrow and hard fought vote, the House of Representatives has approved the health care reform bill passed by the Senate in December. After some procedural votes on Monday, the bill is expected to go to the President to be signed into law on Tuesday.
The health care reform debate in Congress, on the news, and on the street has been marked by radically different interpretations and characterizations. While the new legislation may be a step toward the establishment of a more perfect union, it is far from perfect -- the Senate still has some significant work to do during the reconciliation process before real victory can be claimed. However, the legislation already has some elements that dramatically change the healthcare prospects for the 1.2 million Americans living with HIV/AIDS.
Here are four things in the legislation that are critically important for people living with HIV/AIDS or any other chronic disease:
Requires that all Americans obtain health insurance. This "individual mandate" is an approach which has already been implemented in Massachusetts since 2006. By requiring that all Americans buy or otherwise obtain coverage, the risk pool is expanded and insurance premiums may go down. As a part of this requirement, the federal government obligates itself to provide subsidies to those who are unable to afford coverage.
Ensures health insurance coverage for 32 million of the more than 40 million Americans who currently lack health insurance. This is achieved mainly through slight expansions in Medicaid and Medicare, the closing of the drug assistance donut hole, and providing subsidies to persons and families who cannot afford health insurance.
Bans insurance companies from making coverage decisions based on "pre-existing conditions." It will no longer be legal for insurers to refuse or terminate coverage for persons living with significant health concerns (like HIV/AIDS) because of those health concerns. In the legislation, these are identified as guarantees of availability and renewability of coverage.
Prohibits life-time caps on how much health care an insurance plan will cover in an insured person's lifetime. This is especially important for people with long-term chronic conditions.
Advertisement
These changes have considerable positive implications for people living with HIV/AIDS. Historically, people with AIDS have experienced major barriers in obtaining health insurance and keeping it, especially when purchasing insurance as an individual. Given the potentially enormous cost of life-saving HIV treatments over a lifetime, "guaranteed availability and renewability of coverage" is a key victory for people with AIDS.
Black people continue to bear the brunt of the AIDS epidemic; they are also being rocked by the tumultuous economic recession. As Black families lose their homes, jobs, and health insurance, it is critical that a bigger and stronger safety-net be available. The health care reform legislation passed last night is a major step towards health-related security for all Black Americans, especially those living with HIV/AIDS.
In his address following the vote in the House, President Obama remarked, "This is what change looks like." We commend the President and his colleagues in Congress for their tireless pursuit of meaningful reform of the U.S. health care system. We also remind them and healthcare reform advocates, especially AIDS activists, that "we have miles to go before we sleep." Last night's vote was nothing short of a historical watershed. It might well be what change looks like, but it is not yet meaningful enough reform. The Black AIDS Institute looks forward to working with the administration and the many stakeholders in health care on the hard work of really reforming the system and improving the health of our nation.