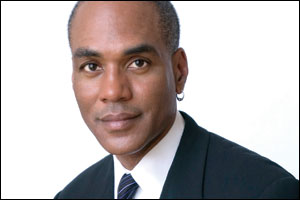 On Sunday, March 7, people of all faiths came together to kick off the National Week of Prayer for the Healing of AIDS, organized by the Balm in Gilead. All week, people in churches, mosques and temples will unite with purpose, compassion and hope. Through the power of God's love, we will educate one another about HIV prevention, encourage and support HIV testing, advocate for compassionate care and treatment for everyone in every community, and unconditionally love all people living with and affected by HIV/AIDS.
Simultaneously, Congresswoman Maxine Waters (D-Calif.) is circulating a letter within the U.S. House of Representatives asking the Appropriations Committee to apportion $610 million for the Minority AIDS Initiative in fiscal year 2011. This would constitute a more than 50 percent increase over the current year's funding level of $402.9 million for the initiative, yet it's far less than the AIDS epidemic in communities of color warrants. The Obama administration's 2011 budget proposes only a 2 percent bump.
I've been living with HIV for more than 29 years, so I know about the power of prayer as well as of political advocacy. The National Week of Prayer must include advocacy. I pray that people of faith will join the Balm in Gilead, the Black AIDS Institute and others in supporting Congresswoman Waters' efforts to increase resources to fight AIDS in our communities. If you are interested in responding to Congresswoman Waters' call, contact your representative today to tell him or her to sign this letter by close of business Thursday, March 11.
Advertisement
In 2008 the Centers for Disease Control and Prevention reported that the HIV epidemic in the United States was at least 40 percent larger than the CDC had previously believed. Each year, more than 56,000 Americans contract HIV. Half of those infected are Black; 70 percent are minorities.
If you've been following this column, you already know that Black people account for two-thirds of new HIV cases among women and 70 percent of those among adolescents. In 2006 Black men between the ages of 13 and 29 accounted for more new HIV infections among gay or bisexual men than any other race or ethnicity. Let's be clear: Young people 13 to 29 years old are our sons and grandsons! More than half of the Black gay and bisexual men who became infected that year were younger than 30. We should be concerned. We should be outraged. We should be doing more!
For more than a decade, Black leaders have been telling politicians that our community is experiencing an AIDS state of emergency. Most politicians have been slow to respond. Funding levels remain far too low to end the epidemic, so it continues to spread. Several actions taken by the Obama administration cause us to believe that we might finally be being heard. A 2 percent bump in the appropriations for the Minority AIDS Initiative, however, is not one of them. Clearly our nation is not moving fast enough. Every nine-and-a-half minutes another American gets infected. Our representatives who "get it" need our support -- those who don't need a kick in the butt.
As of last week, the following representatives had already agreed to sign Congresswoman Waters' letter: Howard Berman of Calif., Madeleine Z. Bordallo of Guam, Robert Brady of Pa., Judy Chu of Calif., Donna M. Christensen of the U.S. Virgin Islands, Yvette D. Clarke of N.Y., Emanuel Cleaver II of Mo., Bill Delahunt of Mass., Keith Ellison of Minn., Al Green of Texas, Raul Grijalva of Ariz., Luis Gutiérrez of Ill., Alcee L. Hastings of Fla., Mazie K. Hirono of Hawaii, Sheila Jackson Lee of Texas, Hank Johnson of Ga., Carolyn Kilpatrick of Mich., Carolyn Maloney of N.Y., Jim McDermott of Wash., Gregory Meeks of N.Y., Gwen Moore of Wis., Jerrold Nadler of N.Y., Eleanor Holmes Norton of the District of Columbia, Bill Pascrell of N.J., Charles Rangel of N.Y., Laura Richardson of Calif., Ileana Ros-Lehtinen of Fla., Lucille Roybal-Allard of Calif., Bobby L. Rush of Ill., Jan Schakowsky of Ill., Bobby Scott of Va., Edolphus Towns of N.Y., Nydia M. Velázquez of N.Y., Henry A. Waxman of Calif. and David Wu of Ore.
If your member's name is not on the list and you think it should be, contact them immediately.
Here's the deal, folks: If we can't end the AIDS epidemic in Black America, we can't end the AIDS epidemic in America. An emergency among Black Americans constitutes an emergency for all Americans. As we go, so goes the nation. Let the prayerful action begin.
Yours in the struggle,
Phill