HIV in Black Women: It's Not About Men on the Down Low
March 1, 2010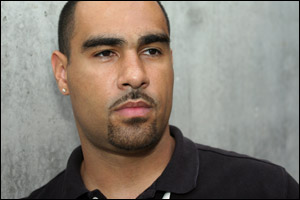 In the late 1990s and early 2000s, media hype about men on the so-called down low prompted considerable finger-pointing in the Black community. A series of high-profile newspaper and magazine articles were written in response to a widely circulated report from the Centers for Disease Control and Prevention (CDC) on young men who sleep with men, and suddenly bisexual Black men were being blamed for disproportionate rates of HIV among Black women -- even though there was little data to back the claim. Years later, an increasing body of evidence is undermining this theory, yet the media are barely covering the story.
View Full Article
---

Visit
Black AIDS Institute's website
to find out more about their activities and publications.
---
Comment by: Mike Bryson
(Indianapolis, IN) Thu., Mar. 11, 2010 at 4:49 pm UTC
I'm so glad to see the articles regarding HIV and Black Men on the Down Low. I've worked in the field of HIV since 1988 as a Street Outreach Worker, tester, Coordinator, Director of mobile HIV testing program and HIV Educator & Risk Reduction Coordinator over the years. Nothing has frustrated me more than to hear all the men, women, pastors and politicians continue to place so much blame on this down low sydrome for the spread of HIV in our communities. It's interesting how often people claim they were infected by someone on the DL. This reminds me of the early days in HIV work when you use to say "children were innocent victims of HIV infection." They later dropped this innocent term because it seemed to indicate that anyone else infected with HIV deserved it. Now if one is infected by a DL, "you are a innocent victim."
We must quit looking to blame, while hoping it will make it more accepting from others, if we learn we are HIV postive. This blaming, anger, finger pointing, etc, only adds to the confusion and dis-trust between Black men & women.
Lets take the time to talk to and listen to each other. Be accepting of each other. Take responsibility for ourselves. It is true, HIV is 100% preventable. It is true that "HIV Education is Prevention." If you know you've put yourself at risk, HIV testing is the only way to know for sure.
I've met with a politician who is pushing for HIV testing of inmates before they are released from prison because in his words "these brothers are coming home and infecting our black women." The fact is a study done in the Georgia prison system (the 5th largest prison system in the US) indicated that 90% of those inmates living with HIV in their prison were infected with HIV before ever going to prison.
I had an intern working with me ask my co-worker if I was DL. The reason she asked because I had a picture of my dogs on my desk. According to her, "all gay or DL men have pets."
Education is Prevention, not finger pointing!
Add Your Comment:
(Please note: Your name and comment will be public, and may even show up in
Internet search results. Be careful when providing personal information! Before
adding your comment, please
read TheBody.com's Comment Policy
.)