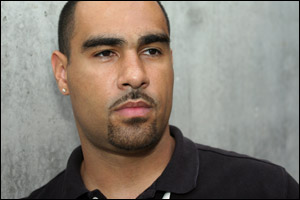 In the late 1990s and early 2000s, media hype about men on the so-called down low prompted considerable finger-pointing in the Black community. A series of high-profile newspaper and magazine articles were written in response to a widely circulated report from the Centers for Disease Control and Prevention (CDC) on young men who sleep with men, and suddenly bisexual Black men were being blamed for disproportionate rates of HIV among Black women -- even though there was little data to back the claim. Years later, an increasing body of evidence is undermining this theory, yet the media are barely covering the story.
How do we correct misperceptions and undo the damage, now that this faulty information has pervaded our community, creating tension between Black men and women and confusing people about their HIV risk? We asked four experts for their perspectives.
Kevin Fenton, M.D., Ph.D., is director of the National Center for HIV/AIDS, Viral Hepatitis, STD and TB Prevention at the CDC.
Advertisement
Advice:
Spread the word -- Black bisexual men are
not
responsible for the high rates of HIV infection among Black women.
"We have looked at the proportion of HIV infections among women from bisexual partners and have found no data to indicate this is the primary route through which Black women are becoming infected," Dr. Fenton says. "In fact, research has shown that Black men who are currently bisexually active account for a very small proportion, 2 percent, of the overall population of Black men. So while women certainly become infected through sex with bisexually active men, they also become infected from sex with men who are drug users or who have multiple female partners."
David J. Malebranche, M.D., M.P.H., is an expert on Black male sexuality and an assistant professor at Emory University's School of Medicine in Atlanta.
Advice: Challenge stereotypes about race, gender and sexual orientation.
"The media has been portraying Black bisexual males as predators and Black heterosexual women as victims. That's unfair," Dr. Malebranche says. "Black women are empowered by their own sexual-behavioral choices. To suggest otherwise feeds into America's long-standing exploitation of Black male sexuality and pathology."
The Rev. Carlton Veazey is president and CEO of the Religious Coalition for Reproductive Choice, has hosted the National Black Religious Summit on Sexuality at Howard University, and is a member of the National Baptist Convention, USA, Inc.
Advice: Break the silence about sexual health within the church, including "taboo" topics like birth control, teen pregnancy, homosexuality and HIV/AIDS prevention.
"When we started this conference 13 years ago, it was monumental -- it had never been done before," the Rev. Veazey says. "Unfortunately this type of forum remains a rarity, even though it's obvious that the need is great. We must encourage our pastors to facilitate these discussions no matter what their personal views are. The quality of their parishioners' lives depends on it."
Susan Newman, D.Min., a minister and the author of Oh God!: A Black Woman's Guide to Sex and Spirituality, is the former director of the Balm in Gilead's Washington, D.C., office.
Advice: Take responsibility for the reality that everyone is at risk by slowing your roll, committing yourself to being honest, and requiring honesty in return.
"Yes, there are women who have contracted HIV because they were with a man they trusted who betrayed them. But someone who's involved with a heterosexual man can contract HIV too," says the Rev. Newman. "It's about Black men and women not being so quick to jump into the sack with each other, and committing to be in relationships with integrity. It's about us talking to each other about our sexual partners without worrying about being judged. It's about caring for ourselves and caring for each other."
Tomika Anderson is a freelance writer based in Brooklyn, New York. Her work has appeared in Essence, POZ, Real Health and Ebony magazines, among others.