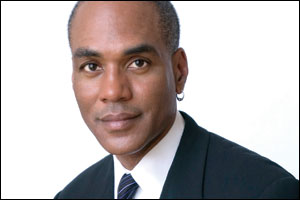 Millions of Americans celebrated Valentine's Day this weekend by sending each other flowers, going out to brunch or dinner, or even getting engaged. Of course, advertisers want us to believe that love is about heart-shaped boxes, diamonds, flowers, chocolate and candlelit dinners. But true love is much more substantive than that. In fact, our addiction to the fairy tales we see in the movies not only makes it less likely that we'll experience love but also leaves us more vulnerable to heartbreak -- or worse.
Regardless of our race, age, gender, sexual orientation or even marital status, being sexually active in today's world -- particularly for those of us who are Black -- requires that we talk about difficult issues: our beliefs about monogamy; the importance of getting tested for HIV and other STDs; our sexual history and risk factors; and, for many of us, disclosing the fact that we have an STD, such as HIV. Talking is greater than silence.
Countless numbers of us who say we are in love aren't having the difficult conversations that true love requires. Instead we are engaging in a fantasy -- for example, not wanting to "ruin the mood," or pretending that people in love don't have to talk about difficult issues.
Advertisement
But by skipping these conversations to preserve the fantasy of love, we not only leave ourselves more vulnerable to STDs and HIV but also deprive ourselves of the opportunity to experience the love that we really want.
Lasting love means being committed to sharing in each other's daily life -- our hopes and desires, our fears and insecurities. It is more about washing the dishes, walking the dog and taking out the trash than it is about wining and dining and making passionate love. The mundane tasks of daily living create the context within which true love can grow. When you're washing and drying the dishes, you share your hopes and dreams. You discuss worries and fears while walking the dog. Along the way, you learn about and build trust in the other person. As you begin to know each other, you begin to love each other -- the true person, not the fantasy.
I often say to gay people who are thinking about disclosing their sexual orientation: Our families cannot love us if they don't know us. We need to allow them to understand who we are.
The same principle applies to romantic relationships. If we spend our energy holding back from our partner and hiding certain facts about ourselves, we do not have true love; we have a fantasy at best. There is no way to know whether the person really loves us because we haven't given him or her the chance to really know us. No wonder we feel anxious and insecure in this type of relationship environment.
But if we take the risk of letting someone know us, then that person can support us and have our back. When that happens, we find out for certain whether he or she really loves us, and we feel confident enough to interact safely with our mate.
I think this is particularly true for women. I often hear Black women say, "I can't talk to my partner about getting tested for HIV or even using a condom because he might leave me." He might, but if you cannot share your concerns with him, maybe you should not share your vagina with him either.
We all deserve love -- not the illusion of love, the fantasy of love or the Madison Avenue version of love, but real love. And the price of true love should not be the risk of death. That's what love's got to do with it!
Phill Wilson is president and CEO of the Black AIDS Institute.