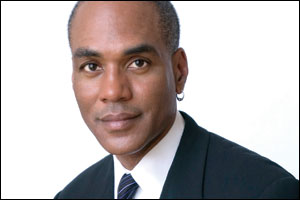 This week we spotlight both the start of Black History Month and the upcoming National Black HIV/AIDS Awareness Day, Sunday, February 7. The Institute is also beginning its Greater Than AIDS awareness campaign, whose goal is to inform Black people about activities that our community is already engaged in -- and to enlist your support in what we still need to accomplish: overcoming HIV/AIDS and bringing the epidemic to an end.
Black people have been greater than any challenge we have confronted in the past. We were greater than the Middle Passage. We were greater than slavery. We were greater than Reconstruction. We were greater than Jim Crow. And we will be greater than AIDS as well.
Yet each year more than 56,000 Americans -- almost half of them Black -- contract HIV. Black people account for two-thirds of the infections that occur among women. Among youth, that number rises to 70 percent. Research conducted among young Black gay and bisexual men suggests that about half of them have HIV. And the AIDS rate in our nation's capital is as high as that of many African countries. These are the challenges we face. These are the challenges we cannot afford to ignore.
Advertisement
We confront these issues at a unique time in Black American history. Slightly over one year ago, we celebrated the inauguration of Barack Obama, America's first Black president. In 2006, then-Senator Obama spoke about the power of Black people to come together to be greater than this disease. Presidential candidate Obama promised to focus on the country's HIV/AIDS epidemic, with a particular emphasis on reducing the disproportionate impact of HIV on communities of color.
And over the past 12 months, much progress has been made. Last April the White House and Centers for Disease Control and Prevention launched Act Against AIDS, the first national HIV/AIDS social-marketing effort the government has undertaken in 20 years. The administration is also working to create the first-ever National HIV/AIDS Strategy, a road map that will help federal agencies and state health departments work more strategically and collaboratively to fight AIDS.
The president has also lifted the ban against syringe exchanges that replace injection-drug users' dirty needles with clean ones, as well as laws barring people with HIV from traveling to our country. These changes bring the United States in line with global human rights and HIV-policy standards, paving the way for the U.S. to host the International AIDS Conference in 2012 -- the first time in more than 20 years. And this month the president is scheduled to announce the members of the President's Advisory Council on HIV/AIDS (PACHA), a key group that will help keep AIDS at the top of his agenda.
At the same time, however, our nation's economic crisis is forcing state and local governments to make hard choices about how they spend their dwindling financial resources. Funding is being cut to organizations that treat and support people with HIV and AIDS, and waiting lists for low-income people who need governmental subsidies for AIDS medications are lengthening.
As we mark another Black HIV/AIDS Awareness Day, I am reminded that governments can do only so much. Each of us has the power to make a difference in response to AIDS -- in our relationships, in our families and in our communities. On Sunday, Black people will be educating themselves about HIV/AIDS, getting their annual or semiannual HIV test, increasing their involvement in the movement to end the disease, and seeking treatment if they need it but haven't yet done so. But we must not become complacent; for our community, every day presents a new opportunity to respond to this disease, to protect ourselves, to challenge stigmas, and to embrace our brothers and sisters who are already living with the virus.
Black leaders and institutions are tuned in and making AIDS part of their mission as never before. For example, this month the National Newspaper Publisher's Association -- the Black newspapers -- along with Essence.com and AOL Black Voices will begin running a monthly column about how Black people are greater than HIV and AIDS.
Against this backdrop, we start this Greater Than AIDS conversation. I invite you to go to www.greaterthan.org to learn the facts, listen to real talk from real people, and find out where you can get tested and how to become involved. While you're there, don't forget to share your comments. I look forward to hearing from you and exchanging thoughts on how we are greater than AIDS.
Phill Wilson is president and CEO of the Black AIDS Institute.