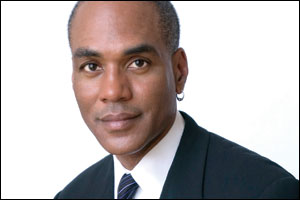 President Barack Obama used his first State of the Union address to focus primarily on job creation and the economy. Despite soaring HIV seroconversions from Los Angeles to Washington DC -- the District's HIV rate is "on par with Kenya and Uganda," according to the Washington Post -- AIDS only merited a brief mention in the speech. "We are helping developing countries to feed themselves," the President said, "and continuing the fight against HIV/AIDS."
Disappointing, sure, but as an AIDS advocate and a person living with AIDS, I was inspired by the President's own words that "we don't quit." While we can rally behind job-creation projects that will keep more people with HIV/AIDS employed and therefore insured, and support strengthening the economy; we cannot quit pressing for meaningful healthcare reform, comprehensive prevention and treatment policies, and a National AIDS Strategy that will benefit all.
"We Are Closer Than Ever"
Advertisement
When the President did begin discussing health care, which his Administration focused on for much of 2009, his words were prophetic for HIV/AIDS advocates: "We are closer than ever to bringing more security to the lives of so many Americans." The House and the Senate have passed breakthrough legislation that would expand healthcare coverage to millions.
The House plan contains some key HIV-related provisions, such as incorporating the Early Treatment for HIV Act. The Senate plan doesn't. Let's be clear: Both plans are in jeopardy; meaningful healthcare reform is in peril. The opponents are organized, powerful, and committed. We are closer than ever but yet still so far away.
"Never Been More Hopeful"
Toward the beginning of the speech, the President said: "I have never been more hopeful about America's future than I am tonight." Indeed, many of us have never been more hopeful. Thanks to advances in prevention and treatment, many PLWHA are living longer. And while it may be many years away, there has been some recent promise in the elusive quest to develop a vaccine.
Meaningful health care reform could dramatically improve the lives of many African Americans, disproportionately uninsured and HIV positive. In our current failed health delivery system, where health is overwhelmingly linked to employment, the chance of a portable health insurance account could be a godsend. But that means HIV/AIDS activists, health policy experts, LGBT activists -- all stakeholders -- have to continue to lobby and make the "hope" a "reality".
This means insurance, treatment, and medication for all of us -- pre-existing conditions or not. Otherwise, thousands of PLWHA would be denied coverage or their premiums would be exorbitant. Anything less would not be healthcare reform.
"We Just Can't Afford It"
The President's proposal for a three-year, non-discretionary spending freeze landed with a thud on Capitol Hill. "We can't afford" to continue spending," the President said, assuring his audience that Medicare, Medicaid, and Social Security will not be affected. "But all other discretionary government programs will."
In today's faltering economy, social services are already taking a huge hit. AIDS Drug Assistance Programs are in danger of losing funding in many states and so are housing programs. The Administration may not cut AIDS funding directly, but it could take the scalpel to support-services that many of us depend upon.
"We Don't Quit"
But it can be done. We can win on health care reform; we can win on keeping insurers from discriminating against people with HIV/AIDS; we can develop a National AIDS Strategy with comprehensive prevention -- we can do all of that by fighting for and with our President. Like the struggling small-business owner who wrote the President, none of us should be willing to consider, even slightly, that we might fail. We can applaud the Administration's many accomplishments and we can continue to hold it accountable. The President's words should be our mantra: "We don't quit. Let's seize this moment to start anew, to carry the dream forward."