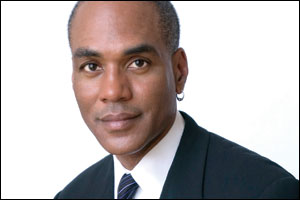 We've all been shocked over the past few weeks by the images of death and devastation in Haiti. Although disaster assistance has been slow to actually reach the Haitian people, the initial response from governments and individuals has been tremendous and timely. Within the first eight days, more than $305 million had been raised, according to the Chronicle of Philanthropy, a newspaper covering non-profit organizations. The American Red Cross had raised more than $137 million, with $25 million coming in $10 text donations alone. The Hope for Haiti Now telethon that aired on January 22 has raised more than $58 million.
But while no one could have stopped the natural disaster from happening, I don't think anyone will deny that the human catastrophe was preventable. Whether we consider the cataclysm that took place when the buildings collapsed or the one that continues to unfold today -- with food, water and essential medical supplies slow to reach hungry, injured and desperate people -- these outcomes are directly attributable to decades of international exploitation and neglect, compounded by domestic corruption and strife.
Advertisement
Many of the buildings collapsed because they were poorly constructed, even though billions of dollars flow into Haiti's capital each year -- about $160 million from the United States -- and even though geologists knew that Port-au-Prince sat on a fault line, and had warned of an impending disaster. This calamity was exacerbated by the fact that, even after billions of dollars have been invested in the country, the Haitian government remains ineffective, the capacity of the civil- and human-service sectors is persistently low, and the nation's physical infrastructure is terrible.
Yet for decades people have commented about and looked down upon Haiti, moralizing and wringing their hands while clearly not demonstrating the leadership required. I wonder what might have happened if the world had invested the aid that is flowing now -- and must continue to flow for decades to come -- long ago rather than only after the tragedy? We see this pattern time and time again: Rather than invest to prevent a foreseeable disaster, nations, including our own (see: Hurricane Katrina), would rather mobilize after the fact. This is often because poor people are not acknowledged -- much less their lives valued -- until after they're already sick or dead, or a horrific event delivers them into our living rooms and draws our attention to the fact that they've been there all along, neglected.
But what if governments, as a prerequisite for aid, had mandated in Haiti the same building codes enforced in earthquake zones such as Los Angeles or San Francisco? What if the infrastructure had been more like that which exists in the Dominican Republic? What if the International Monetary Fund, the World Bank and lender nations had forgiven more of Haiti's foreign debt years ago?
Tragically, these things didn't happen. As a result, tens of thousands of men, women and children are dead; countless numbers have been maimed; children are now orphaned; and millions of human beings are paying an incalculable price.
Among those experiencing this devastation are tens of thousands of people with HIV/AIDS, whose medications are lost in the rubble, and replacement meds unavailable. We urge you to continue to be generous to the people of Haiti and in particular to support the many people with HIV/AIDS, whose treatment infrastructure has also been devastated.
We recommend two groups in particular: CARE, a leading humanitarian organization, headed by Helene D. Gayle, M.D., M.P.H., who spent 20 years working on HIV/AIDS at the Centers for Disease Control and Prevention; and Partners in Health (Zanmi Lasante in Kreyol, a Boston-based non-profit that has offered health services in Haiti since 1983 and started the HIV Equity Initiative, one of the first projects in the developing world to provide antiretroviral therapy free of charge for poor people with HIV.
By contributing to these organizations, you can help alleviate the suffering that Haitians with HIV/AIDS are experiencing, and act proactively to prevent the spread of a disease that could further cripple this ravaged nation.
Phill Wilson is president and CEO of the Black AIDS Institute.