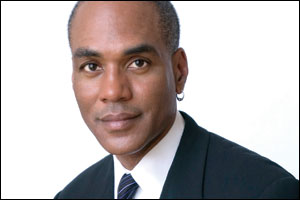 My recent op-ed piece entitled "Precious, and a Princess" kicked up a firestorm.
Some readers were offended because I compared the lives of some young Black women to the life of Claireece "Precious" Jones in Lee Daniels's film Precious: Based on the Novel Push by Sapphire -- even though many Black females live under the burdens of poverty, domestic violence, molestation and, yes, HIV infection.
One reader was upset that I talked about teaching our daughters how to use condoms rather than merely encouraging abstinence. I agree we should encourage our daughters to abstain from sex until they are in healthy, stable relationships. But there is a large (and growing) body of research indicating that teaching our children only abstinence -- rather than comprehensive sex education that includes abstinence as well as clear safer-sex guidelines -- leaves them in greater danger of having unprotected sex and becoming infected with HIV and other sexually transmitted diseases. HIV/AIDS is deadly. We have a responsibility to ensure that our children have every possible weapon to protect them from infection.
Advertisement
Another reader attributed Black women's struggles to their embrace of feminism rather than to structural issues such as racism, failing public-school systems and the declining availability of manufacturing jobs that pay livable wages to men who have a high school education or less.
But the most provocative comment came from a man who chastised me for focusing on the plight of Black girls and women, because Black men are in far worse shape than Black women. And by almost every measure, he's right. However, this is not an either-or proposition. "Black women fare badly" and "Black men fare worse" are not mutually exclusive facts. Raising Black women up does not mean pushing Black men down. Suggesting that we take better care of our daughters does not preclude the need to take better care of our sons.
But having said that, I want to say a few things about the condition of Black boys and young men.
Recent data show that 10 percent of white men are unemployed, compared with more than 18 percent of Black men. And these statistics reflect only those who are still looking; the actual unemployment rate for Black men is considerably higher. For example, while Detroit's official unemployment rate is 27 percent, its mayor estimates that the city's real unemployment rate is approaching 50 percent. Among young Black men without a high school diploma, the data are catastrophic: By official counts, nearly half of them have no jobs or even prospects for employment. And these rates are based on labor-force numbers that exclude those in prison. Given that there are five times as many Blacks behind bars as whites, including the incarcerated would make the terrible unemployment gap even worse. Black boys and young men are 40 percent of the male U.S. prison population but only 13 percent of the male population in the United States.
On the sexual-health front, if research shows that half of Black girls ages 14 to 19 have an STD, the rate must also be high among our boys. In 2006, Black youth ages 13-19 accounted for 69 percent of new AIDS cases among teens. Research also shows that the HIV rate among urban gay and bisexual Black men under 30 is in the range of 50 percent.
Recently the Kaiser Family Foundation and the Black AIDS Institute conducted focus groups on attitudes about HIV/AIDS in Black communities. One of the panels involved only Black men. In addition to asking their perspectives on a host of AIDS-related issues, we inquired about the state of their lives. Some of the answers we heard were sobering.
We learned, for example, that young Black men don't just feel isolated from white America -- in fact, many of them have written off white America and have long given up on being accepted by the larger society. The real problem is that they feel isolated from Black adults, leaders and institutions, from the community that they would traditionally turn to when mainstream society rejected them. Many young Black men believe that Black America has rolled them under the bus -- that the oppression they face is not coming only from white people. White women, they say, aren't the only ones clutching their purses and crossing to the other side of the street when they seem them coming; Black men also feel that Black institutions have abandoned them.
The truth of the matter is, a lot of Black adults think of young Black men only as a problem, not as part of the solution. As alienated and disillusioned as they might be, young Black men want to participate in our community. We are only fooling ourselves if we think that the Black community can improve itself while leaving behind Black boys and young men. Just as elevating Black women makes our entire community better, investing in Black men is good for us as well. As Dr. Martin Luther King Jr. admonished us 43 years ago: "We are bound together in a single garment of destiny." We need to do both.
Phill Wilson is founder and CEO of the Black AIDS Institute.