Young Black Men Are Precious, Too
Editorial by Black AIDS Institute CEO and Founder Phill Wilson
January 4, 2010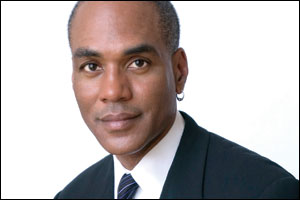 My recent op-ed piece entitled "Precious, and a Princess" kicked up a firestorm.
Some readers were offended because I compared the lives of some young Black women to the life of Claireece "Precious" Jones in Lee Daniels's film Precious: Based on the Novel Push by Sapphire -- even though many Black females live under the burdens of poverty, domestic violence, molestation and, yes, HIV infection.
One reader was upset that I talked about teaching our daughters how to use condoms rather than merely encouraging abstinence. I agree we should encourage our daughters to abstain from sex until they are in healthy, stable relationships. But there is a large (and growing) body of research indicating that teaching our children only abstinence -- rather than comprehensive sex education that includes abstinence as well as clear safer-sex guidelines -- leaves them in greater danger of having unprotected sex and becoming infected with HIV and other sexually transmitted diseases. HIV/AIDS is deadly. We have a responsibility to ensure that our children have every possible weapon to protect them from infection.
View Full Article
---

Visit
Black AIDS Institute's website
to find out more about their activities and publications.
---
Comment by: peace and love
(canada) Tue., Feb. 2, 2010 at 4:36 pm UTC
Amen to that.
Add Your Comment:
(Please note: Your name and comment will be public, and may even show up in
Internet search results. Be careful when providing personal information! Before
adding your comment, please
read TheBody.com's Comment Policy
.)