Introduction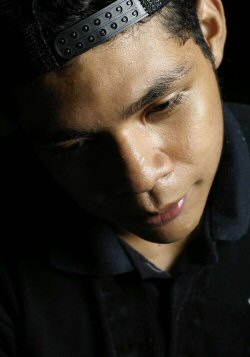 Effective HIV prevention requires a variety of tools and approaches tailored for each person or community. To discuss the issues facing people of color, Achieve asked experts from four communities to weigh in on the problems facing those communities, and what could be done to address them. They were also asked to comment on the current CDC efforts to effectively reach people of color with prevention messages.
African-Americans
By Daryl J. Cochrane, MPA and Lyndel Urbano
In 2008, new data on the impact of HIV in communities of color revealed a widening gap in prevalence. Specifically, African-Americans, who make up 13% of the nation's population, account for the greatest number of people living with HIV. Of newly diagnosed AIDS cases in 2007, African-Americans account for almost 47%. This is a horrific trend, and the racial disparities among those affected by HIV continue to grow at alarming rates. African-Americans have comprised over 40% of all AIDS cases in the U.S. since the beginning of the epidemic. They also make up almost 43% of those currently living with AIDS.
HIV is the leading cause of death for African-American women aged 25 to 34. They are 20 times more likely to become infected with HIV than white women.
HIV-related illness is the leading cause of death for African-American women aged 25 to 34. They are 20 times more likely to become infected with HIV than white women. And nearly half of African-American girls aged 14 to 19 have had at least one sexually transmitted infection -- double the rate for all teenage girls.
MSM
HIV also has had a great impact on African-American men who have sex with men (MSM). Men account for nearly 2/3 of new infections among African-Americans; and nearly 2/3 of them said they had sex with other men. Strangely, African-American MSM are at greater risk of HIV despite reporting lower instances of risky behavior. A 2007 study found that African-American MSM reported less substance use and fewer sexual partners than white MSM, but had significantly higher rates of STDs than white MSM. Additionally, African-American MSM with HIV were less likely than white MSM to be taking HIV drugs.
Several factors play a part in this problem: marginalized social status, poverty, homophobia, HIV stigma, incarceration, and inadequate educational and employment opportunities. These issues contribute to poor health outcomes among those with lower incomes, particularly African-American and Latino populations.
High rates of undiagnosed HIV infection among African-Americans may also play a role. People with HIV who take meds lower their risk of transmitting the virus. But African-American MSM with HIV are less likely to be on treatment than whites -- a reality that may contribute to the higher HIV rates in this community. Also, having an STD increases the chances of HIV transmission, and African-American MSM are more likely than white MSM to have an STD. High rates of unprotected anal intercourse early in the epidemic may also have increased the number of black MSM with HIV.
It is important to develop a national plan of action to reduce the epidemic affecting African-American women and MSM. Such a plan should be implemented with accountability, evidence-based policy, and a focus on improved prevention and treatment outcomes. Approaches that prioritize community needs are needed to address the factors that create an environment where HIV thrives. These approaches must identify what makes some groups more susceptible to HIV and build on the strengths of communities. If they do, they will have a greater impact than approaches that focus merely on individual behavior.
More interventions are needed to foster acceptance of African-American gays and lesbians by their families and communities. This is especially needed for gay youth. Families that throw gay children out of their homes do immense harm. But gay young people who are accepted by their families are 3½ times less likely to engage in HIV risk behavior than those who are rejected. Concepts of what constitutes a "normal" family also need to be challenged.
Youth
Youth need to be provided with targeted and comprehensive sex education that includes discussions of both gay and straight sexuality. Community leaders must be educated to promote the acceptance, positive health, and wellness of gay youth. School-based interventions that promote tolerance and acceptance are especially needed. In order for gay and bisexual men to decrease their risk for HIV and to ensure that men with HIV get care, they must have access to mental health and substance use services.
Recommendations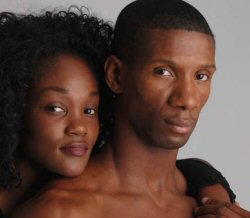 Since the creation of the Minority AIDS Initiative in 1998, there has been a marked increase in the number of prevention efforts developed by organizations serving communities of color, resulting in increased awareness of the scope of the problem in those communities. This is seen, for example, in the CDC's Diffusion of Effective Behavioral Interventions (DEBIs) and its programs "Many Men, Many Voices" and SISTA (Sisters Informing Sisters on Topics about AIDS). Each has shown successes and proven effectiveness.
But despite such successes, only 10% of all DEBIs are geared specifically toward the African-American community, not fully addressing the racial disparities. The CDC recently announced the "Act Against AIDS Campaign," a $10 million, five-year partnership with 14 African-American groups. Each group will organize its own education and public awareness campaigns, but none of the groups focus their efforts toward black gay men.
Unmet HIV prevention needs clearly remain in the African-American community. It is vital that our public health response to HIV acknowledge that structural barriers drive rates of infection, especially in communities of color, and that these require targeted interventions. While HIV prevention tools have improved over time, dramatically increased resources are needed to slow the virus's spread in African-Americans.
Daryl J. Cochrane and Lyndel Urbano work in the Public Policy Department of GMHC.