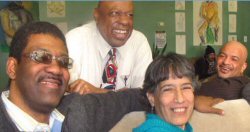 Almost a third of people living with HIV in the U.S. are over 50, and the number is even higher in New York City. It is estimated that by 2015, half of those living with HIV will be over 50.
Introduction
While many older adults with HIV are longtime survivors, others are newly infected. Among people over 50, new diagnoses increased by 25% from 2006 to 2007. Since 2003, the number of newly diagnosed women 50 and older has gone up by 40%. Overall, people over 50 made up 15% of newly diagnosed cases of HIV in 2007, and almost 17% in the first half of 2008.
We must address the unique complications and challenges of aging with HIV. The fact that people with HIV are living into their 50s, 60s, and 70s is testament to the amazing success of HIV treatment. It is critical that policies address the particular needs of HIV-positive older adults.
Epidemiology
First and foremost, we need to know more about this population. Targeted research and data collection must be increased. This information is necessary to guide the development of prevention, treatment, and care protocols. For programs funded by Congress, the numbers are essential to show that the need exists. The Older Americans Act could provide funding and services for HIV-positive older adults as a "vulnerable population."
The National Institutes of Health (NIH) and Centers for Disease Control and Prevention (CDC) need to develop and expand research. The CDC's epidemiological data track the transmission and spread of HIV. This information is vital to understanding how HIV is affecting older adults. But current CDC surveillance systems do not break down the data in ways that are specific enough. They should be modified so that all data are consistently broken down by five-year age intervals, up to age 65. Additionally, risk factors for infection must be tracked for older adults. Behavioral data on HIV-positive older adults should also be collected by the NIH to understand what interventions will be effective.
Clinical Research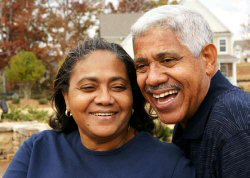 More clinical research relevant to people over 50 with HIV is needed. The NIH must expand HIV treatment research to include older adults. It is critical that we gain a greater understanding of how treatments interact with aging bodies. Due to the high prevalence of comorbidities among older adults with HIV, they are often screened out of clinical trials. As a result, this research reports little on how medications will affect them.
Additional NIH research on non-AIDS-related cancers (NARCs) is also necessary. From 2000 to 2005 incidences of NARCs increased. Some of the most common NARCs include anal and cervical cancer, lung cancer, and liver cancer. People living with HIV may be at an increased risk for developing NARCs, particularly those associated with infections like HPV. More research needs to be done to increase our understanding of what risks older people with HIV face in developing NARCs.
Prevention
Most HIV prevention campaigns have been developed for people under 50, but programs must be developed that speak to older adults. CDC funding for prevention targeting older adults needs to be increased to meet their specific public health challenges. Increased funding is needed to develop social marketing campaigns, create additional Effective Behavioral Interventions (EBIs), and implement interventions addressing stigma among older adults.
Social marketing campaigns targeting older adults are necessary to spread knowledge of sexual health and encourage safer sex. Studies show that many people over 50 are sexually active, but that levels of sexual activity taper off with increased age and are lower for women than men. An AARP study asked adults between 45 and 59 about recent sexual activity. Half of the women and 55% of the men reported sexual activity within the previous six months. Of those between 60 and 74, one-quarter of the women and 31% of the men reported sexual activity in the same period. Stark gender imbalances exist among older populations, with women outnumbering men. When there are many more women than men, older heterosexual women have less power, putting them at a disadvantage when negotiating condom use. Campaigns promoting condom use and the female condom could provide important tools for older women.
Many sexually active older adults take part in high-risk activities. ACRIA's Research on Older Adults with HIV (ROAH) study looked at older adults living with HIV in New York City. Of those who were sexually active, 47% used drugs or alcohol before sex. Another study found that 60% of older single women have had unprotected sex within the past decade. The CDC reports that over half of older African-American women living in rural areas have at least one risk factor for HIV, including unprotected sex. Many older adults lack sexual health knowledge and are unaware of the need to protect themselves.
Effective Interventions
The CDC currently supports proven HIV prevention models for use across the U.S. through its Diffusion of Effective Behavioral Interventions (DEBI) program. But the CDC must also develop DEBI models tailored to older adults. DEBIs that have worked in other communities cannot simply be transferred. Strategies must be developed for older adults, and must address the disparities, stigmas, and power imbalances among older adults.
Alongside DEBIs, other interventions and structures must be developed to address HIV stigma and homophobia. Stigma related to homosexual behavior among men is likely a strong driver of HIV risk, including among older men who have sex with men (MSM). Data collected in New York City suggest that older men are underreporting MSM activity as a risk factor when compared with younger men (there is not a similar difference for women). If older men do not report their risk factors even in an anonymous survey, they are unlikely to talk about them in other contexts, such as with their doctors. This lessens their access to information that could help them practice lower-risk activities or know their HIV status. Addressing these issues requires culturally competent services for older people. Significant antigay bias has been found in senior centers and services, among both providers and clientele. Staff trainings and peer-to-peer outreach and education are needed to address these biases.
In general, doctors tend not to ask older patients about their sexual practices -- this is common for older patients of all sexualities and genders.
Antigay bias and HIV stigma could be keeping older men from disclosing their sexual risk factors. A NYC Department of Health study looked at MSM of all ages. It found that 39% do not disclose their sexual orientation to their doctors. Black, Latino, and Asian MSM are much more likely than white MSM not to disclose homosexual behavior to health care providers. In general, doctors tend not to ask older patients about their sexual practices -- this is common for older patients of all sexualities and genders. This silence keeps doctors from assessing their patients' risk factors, and can lead to serious health problems.
Geriatrics
Not enough medical professionals are trained in geriatrics (medical care for the elderly). As the country continues to age, this problem will worsen. As of 2002, there were only three geriatrics departments in medical schools nationwide. Only 10% of medical schools require that doctors in training take even a single geriatrics course. The programs that exist are understaffed and underfunded. Geriatrics programs in medical schools need to be supported and expanded. Retention in the workforce must also be supported to attract more doctors. Additionally, the current geriatrics workforce must be trained in the needs of HIV-positive older adults.
Medical and social service providers can be a key point of intervention if properly trained. Continuing education for medical professionals should emphasize the importance of assessing every patient's risk factors by asking them thorough questions -- not making assumptions about sexual history or drug use based on age. HIV testing for all patients is a key prevention mechanism. Due to the fact that many older adults remain sexually active, the CDC should increase the recommended maximum age for annual HIV testing above the current age of 64.
HIV Disease in Older Adults
The U.S. government must also do better to monitor the conditions that people with HIV experience as HIV progresses with age. With better recognition of these conditions, we can modify standards of care. This will in turn help us better understand how HIV and aging processes interact. Additionally, screening and prevention measures are available to reduce risk for NARCs, such as anal and vaginal pap smears, the hepatitis B vaccine, and reduced alcohol and tobacco intake. These measures should be broadly instituted and available for older adults with HIV.
Up to 91% of older adults with HIV deal with other medical conditions, including high blood pressure, nerve problems, hepatitis, arthritis, and depression. Many older adults receive some type of medical care for these conditions. So a significant portion of potentially affected older adults have a point of contact with a medical provider. This offers a unique opportunity for doctors and service providers to make a large impact on preventing HIV infections and assisting older adults in finding out their HIV status.
Recommendations
GMHC and ACRIA, together with SAGE and GRIOT Circle, recently held a strategy planning meeting on HIV and older adults in Washington, D.C. Hosted by AARP, the meeting included advocates, policy experts, and federal officials. Funded by the MAC AIDS Fund, this was the first wide-ranging conversation among key players in both HIV and aging circles at the federal level, but it will not be the last. A key outcome was the agreement to come together again after the issuance of a policy paper on HIV and older adults in early 2010. Given the significant differences between aging and HIV providers, just understanding how best to approach prevention and services will require the commitment of all parties. A few important recommendations emerged from the meeting.
Our understanding of older adults with HIV and those at risk is quite limited, making it difficult to know what is needed for prevention or services. A targeted research effort should run the gamut from drug clinical trials to behavioral and psychosocial research to the development of evidence-based prevention initiatives targeted at older adults.
More training and technical assistance for both HIV and older adults providers is needed to improve services in senior settings for those with HIV or at risk of infection. HIV providers need continuing education on what we know about older adults with HIV. Senior providers need education on HIV basics, stigma, discrimination, and other topics. A key training need is to increase the number of geriatricians generally and to increase the number with knowledge of HIV. We must also increase the number and competence of NPs, PAs, nurses, social workers, case managers, and others with regard to this population.
There is a need for greater advocacy not only at the federal level, but at the state and local levels as well. This collaborative advocacy should be targeted at key HIV and aging allies among elected officials, as well as with the government agencies charged with funding and overseeing HIV and senior services.
In sum, legislation and funding aimed at older adults and people with HIV should focus on research, education, and collaboration, improving our understanding of this growing population and how best to meet their needs, given the realities and limitations of our existing service networks. As older adults will constitute more than one-half of all persons with HIV in the U.S. in the next ten years, the time to act is now.
Sean Cahill is Managing Director, Public Policy, Research and Community Health and Alana Krivo-Kaufman is the Community Organizing Coordinator at GMHC.
Want to read more articles in the Fall 2009 issue of Achieve? Click here.