Side effects overview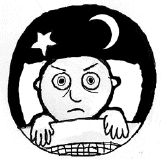 The side effects from hepatitis C (HCV) treatment can be difficult, and, rarely, even life-threatening, and occur more often in people who are HIV-positive. The information in this section includes ways to manage these side effects.
With the right planning and support, the impact of side effects can be reduced. Ask your doctor how he/she will treat your side effects. Support from other people with HCV, friends, and family before and during HCV treatment plays a key role in coping with this difficult aspect of treatment.
"I stayed at work during the whole of the treatment, and while this was difficult mentally and physically, I think it was the best thing. Too much time on your hands is a bad thing when you are taking a treatment that fucks with your head. I was able to have quite a few sick days and an easier work schedule by telling the occupational health doctor at work what I was going through. Fortunately, he was not obliged to go into the details of my illness with my line manager, so my confidentiality was maintained."
"I think that to be informed about the disease is the best support that you can have initially. To have a real picture of what is going on can be the more helpful to avoid fear and anxiety. On the other hand, support and counselling are essential when deciding to start treatment. The treatment can have very disturbing side effects and to be informed about them and how to manage them is crucial for a better chance of success. This is especially true regarding physiological disorders. I also think that peer support is very useful."
Liver toxicity and HIV drugs
"It is difficult to consider taking a treatment that, in the long term, may help me -- but it's going to make me very sick in the present."
HIV meds and liver toxicity
Many HIV drugs are cleared from the body by the liver, and have the potential to cause liver toxicity, and hepatitis C coinfection increases the risk by 2-3 times. This could be through the direct action of the drugs themselves.
This is largely a concern with nevirapine (an NNRTI), tipranavir and higher doses of ritonavir (both PIs) -- which can be managed by choice of alternative HIV drugs. The use of low dose ritonavir to boost other PIs does not seem to increase this risk.
It could also be through an indirect action related to higher drug levles of NNRTIs and PIs, especially if you have serious liver damage. Because a damaged liver is working less efficiently, drug levels can be higher and take longer to clear from your body.
Therapeutic drug monitoring (TDM)
TDM in the UK is available from Liverpool University.
Therapeutic drug monitoring (TDM) is a blood test that checks blood levels of a protease inhibitors, NNRTIs, and possibly T-20.
Doses for HIV-drugs are worked out for an average person. However, individual differences in absorption can vary considerably in real life. In people whose liver is seriously damaged, drug levels can be much higher. This can increase the risk of side effects.
TDM is available free in the UK for many people using nelfinavir, saquinavir, indinavir, fosamprenavir, atazanavir or lopinavir/r through programmes sponsored by the manufacturers.
Even if your clinic has to pay for a test, it will only cost around £60 per drug. TDM in the UK is available from Delphic: www.delphicdiagnostics.com
TDM is recommended in UK BHIVA guidelines for management of dosing in people with moderate or severe HCV-related liver damage.
Depression, anxiety, and other psychiatric side effects
Efavirenz (Sustiva) can also cause depression and aniety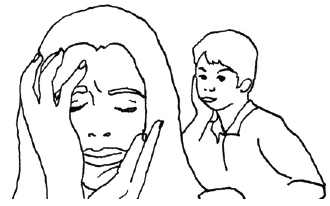 Depression and anxiety are commonly reported side effects of interferon.
In rare cares, people have reported that they have felt like taking their own lives, and a few people have committed suicide during their hepatitis C (HCV) treatment.
If you have a history of depression you may be at greater risk for developing these side effects during HCV treatment, although depression and anxiety are also common in people who have not experienced them before. Interferon can also cause irritability, difficulty sleeping, mood swings and psychosis.
It's important to have access to mental health care before and during (and sometimes after) HCV treatment, so that psychiatric side effects can be treated promptly and appropriately.
Some experts think that starting an anti-depressant before going on HCV treatment can help to prevent depression from the interferon.
However, as anti-depressants and other psychiatric drugs have their own side effects, other experts think it is better to provide these drugs only if and when people need them.
Being prepared to consider using an antidepressant if you get these side effects is important, as depression is one of the main reasons that people abandon treatment before finishing the full course.
Your own history and how you feel about this are important. If you have never suffered depression or mental illness you may not identify the symptoms. It is important to correctly diagnose and properly treat psychiatric symptoms of HCV treatment.
Flu-like symptoms, weight loss and fatigue (feeling tired)
Flu-like symptoms
Abacavir hypersensitivity reaction can feel like flu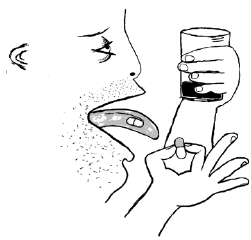 Flu-like symptoms (fever, aches and pains, headache, chills, nausea) are common side effects of interferon. They usually appear 2 to 24 hours after an injection, and tend to lessen over time.
Taking the PEG interferon injection in the evening helps, as does a low dose of paracetamol (or ibuprophen or aspirin -- not recommended for people with cirrhosis) and anti-nausea medication. Warm baths can help with muscle pain.
Drinking plenty of water and juice helps to reduce flu-like symptoms and keep you hydrated.
Weight loss
HIV drugs and diarrhoea, HIV drugs nausea and vomiting and lactic acidosis and pancreatitis.
Weight loss often occurs during hepatitis C (HCV) treatment, because people may lose their appetite, have diarrhoea, and/or feel nauseated.
If possible, eat many small, light meals to keep energy up.
Dronabinol (a derivative from marijuana), available as a pill, may help to stimulate appetite.
If you loose more than 1kg (2 lbs) a week, this should be treated more aggressively.
If you have diarrhoea your doctor should check for other causes.
Diet advice (including bananas, apples, rice, cereals and toast) can help.
Anti-diarrhoea medication such as loperamide may help.
Fatigue (feeling tired)
Anaemia from hepatitis C treatment, HIV drugs and fatigue and lactic acidosis and pancreatitis.
Fatigue is also common. Napping and regular but light exercise, when possible, can help.
Some doctors treat fatigue with methylphenidate (Ritalin).
Fatigue can be a sign of anaemia.
Anaemia, neutropenia and thrombocytopenia
HIV-positive people with a low CD4 count may have low white and/or red blood cell counts.
Regular monitoring of white and red blood cell during HCV treatment is especially important for people with coinfection, since there is a greater risk for anaemia, neutropenia and thrombocytopenia.
Anaemia, neutropenia and thrombocytopenia
Anaemia: very low red blood cell count.
Neutropenia: very low amount of neutrophils (neutrophils are white blood cells that fight bacterial infections)
Thrombocytopenia: low platelet count (platelets help stop bleeding by clotting blood)
Anaemia
Anaemia (an abnormally low red blood cell count) is a side effect of ribavirin. Interferon can also cause anaemia because it suppresses the growth of bone marrow, where blood cells develop.
The most common symptom of anaemia is fatigue.
Anaemia is a common problem for HIV-positive people, and can be caused by AZT and ribavirin. If possible, use an alternative HIV drug to AZT as combining AZT with ribavirin increases the risk. Combivir and Trizivir both contain AZT.
There are two ways to treat anaemia from ribavirin. One strategy is to lower the dose of ribavirin, but hepatitis C (HCV) treatment may not work as well. The other is to treat anaemia with injections of epoetin-alpha (EPO), which improves fatigue and helps people to stay on ribavirin. Severe anaemia is treated by blood transfusions, but reducing the ribavirin dose or starting EPO if anaemia develops during HCV treatment can avoid this.
Neutropenia
Neutropenia is an abnormally low amount of neutrophils, a white blood cell that fights bacterial infections.
Interferon can cause neutropenia. The risk of developing bacterial infections is increased in people with neutropenia.
If the neutrophil count drops during HCV treatment, the dose of PEG interferon is reduced, or neutropenia is treated with injections of white cell growth factor called filgrastim (Neupogen).
Thrombocytopenia
Thrombocytopenia is a low platelet count, and can be caused by serious liver damage (because the hormone that stimulates platelet production is made in the liver).
It can also be caused by other medical conditions, including HIV itself, and by pegylated interferon.
Thrombocytes or platelets stop bleeding by clotting blood. Serious thrombocytopenia can have life-threatening consequences, such bleeding inside of the brain. If severe thrombocytopenia develops, HCV treatment is usually stopped.
Insomnia, rash, dry mouth, breathlessness, coughing, irritability and other side effects
Insomnia
Not sleeping well adds to the impact of other side effects, especially those related to your mood and how you feel. Your doctor should know if this is a serious problem, so that sleeping pills can be an option.
Rash
Hepatitis C treatment can cause a rash, which is usually mild and 'non-itchy'. Tell your doctor about this, and if it becomes more serious, ask to be referred to a skin specialist.
Dry mouth
Interferon can make your mouth dry, and this can cause dental and gum problems. Visit the dentist before, during, and after treatment. Using a soft tooth-brush reduces risk of bleeding gums, and brushing after each meal may help.
Breathlessness and coughing
Breathlessness can be a symptom of anaemia.
If your feel breathless or develop a cough, again, tell your doctor. Common treatments for cough are appropriate -- drink more water, avoid smokey places and try over-the-counter cough syrups.
Irritability
Irritability can be common on hepatitis C treatment -- which is not surprising of you feel bad and have other side effects, so it is important that these are treated, especially if they affect your sleep. Preparing your friends, family and support network can help. Avoiding stress and using relaxation techniques including exercise, meditation and deep breathing help some people.
Other complications
Hepatitis C treatment can also cause other diseases including thyroid (hormone regulating) or visual problems (blurred vision). It is important to tell your doctor about any symptoms, and that the doctor pays attention to them.