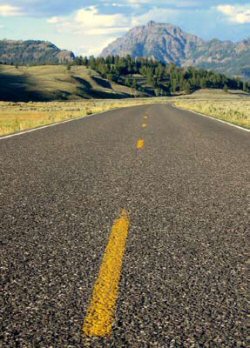 The election of Barack Obama inspired a great deal of hope for long-delayed progress on HIV policies and for equality for lesbian, gay, bisexual, and transgender (LGBT) people. His promises included a commitment to ending the ban on federal funding of syringe exchange programs, moving funds from ineffective "abstinence-only" programs to comprehensive sexual health programs, repealing the U.S. entry ban on people with HIV, and developing a first-ever national AIDS strategy.
During the campaign, Obama promised to expand the President's Emergency Plan For AIDS Relief (PEPFAR) by $1 billion a year for five years. But Obama's 2010 budget provided only a 2% increase -- essentially flat funding the program. He also vowed to make fair-share contributions to the Global Fund to Fight AIDS, TB, and Malaria. Based on the size of the U.S. economy, our fair share is $2.7 billion. But Obama's plan flatlines support at $900 million. Obama's "Global Health Initiative" reflects bold ideas to expand U.S. support to maternal and child health, sexual and reproductive rights, etc., but the budget largely moves money from one column to another. This would simply change who dies of what cause. We need a true commitment to improving global health through expanded goals and funding.
Activists continue to run up against roadblocks in the fight to lift the 1998 ban on federal funding for syringe exchange. Needle sharing accounts for more than 14% of new HIV infections each year in the U.S., and syringe exchange programs can dramatically reduce that number. In New York City, syringe exchange resulted in a 78% reduction in new HIV infections from 1990 to 2002. But Obama's 2010 budget retained the ban. The White House website had stated, "The President also supports lifting the federal ban on needle exchange, which could dramatically reduce rates of infection among drug users," but those words were stripped from the site in May. Fortunately, in July the House Appropriations Subcommittee voted to overturn the ban, but then added an amendment forbidding the operation of exchange programs within 1,000 feet of a school, park, playground, swimming pool, daycare center, video arcade, or youth center. This means it will be virtually impossible for federally funded syringe exchanges to operate in any urban areas. We need the President to keep his promise and remove this program-killing restriction.
Advertisement
Obama's 2010 budget eliminated several funding streams for abstinence-only sex education programs, and recommended redirecting $115 million into an evidence-based teen
pregnancy
prevention initiative. While this is a positive move, many worry about its narrowed scope and hope to see funding for comprehensive sex education aimed at all young people, including young gay and bisexual men, who are at an elevated risk for HIV.
Another major development is the proposed removal of the ban on noncitizens with HIV entering the country, which also prevents nonresidents living in the U.S. from achieving most types of legal status. In July 2008, Congress removed it from the Immigration and Nationality Act. In July of this year, the Health and Human Services Department published a proposed rule change to remove HIV from the list of diseases that prevent noncitizens from entering the country. This is the last step needed to end this discriminatory policy. Terminating the ban will also reduce HIV stigma and promote public health by encouraging people to get tested, disclose their HIV status, and bring their HIV meds with them when visiting the U.S.
Nearly 500 organizations and 2,000 individuals around the country have endorsed the call for the government to develop a national AIDS strategy. The U.S. requires countries seeking assistance through PEPFAR to have such a strategy, but the U.S. has never had one itself. The newly appointed Director of the Office of National AIDS Policy, Jeff Crowley, has stated his intention to design a strategy that mirrors the President's three goals: reducing HIV incidence, increasing access to care, and reducing HIV-related health disparities, especially in communities most vulnerable to infection.
But when it comes to LGBT rights, many are frustrated by Obama's early record. Promises to repeal both the Defense of Marriage Act (DOMA) and the U.S. military's "Don't Ask, Don't Tell" policy were among the items dropped from the White House website. The Justice Department recently filed a brief defending DOMA which contained legal arguments that -- if pursued by the courts -- could greatly damage LGBT rights. Obama has also not acted on his expressed opposition to "Don't Ask, Don't Tell," and gay Americans continue to be drummed out of our military.
In sum, in the first six months of the Obama presidency, progress has been made toward better HIV policies. This is less true, however, of policies to advance LGBT equality. While Obama expanded some domestic partner benefits to gay federal workers, many LGBT activists are frustrated at the President's slow pace toward fulfilling important campaign promises. It is essential that we keep up the pressure on the Administration and the Congress to adopt equitable and effective public policies.
Want to read more articles in the Summer 2009 issue of Achieve? Click here.