Sign Petitions In Support of a Public Health Plan, Syringe Exchange Ban Repeal and RW Reauthorization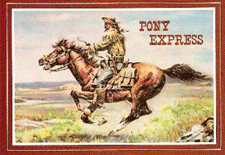 It's so much easier to contact your elected representatives than it used to be ...
It's a busy end-of-summer for federal AIDS policy, and there are lots of opportunities to swing things in the right direction. Check out these three simple and easy sign-ons from our allies asking for important Congressional action on repealing the ban on syringe exchange funding, adopting effective healthcare reform and reauthorizing the Ryan White CARE Act.
1.Tell your senator to fully lift the federal ban on syringe exchange funding and oppose restrictive amendments that would sabotage the bill. Particularly worrisome is an amendment to deny federal funds to any syringe exchange program within 1,000 feet of a school, recreational center, daycare, playground, video arcade, or anywhere groups of children may go on even an occasional basis. For almost every existing syringe exchange project, and in most cities overall, this rule would present an insurmountable barrier.
The Harm Reduction Coalition has provided a simple form you can fill out to contact your senators to tell them to fully lift the ban on syringe exchange.
Advertisement
2. Call on Congress for a national public healthcare option and expansion and enhancement of Medicaid coverage.
Sign this
online petition
by the HIV Health Care Access Working Group that states, "For the fight against HIV/AIDS, nothing could be more urgent than reforming our nation's broken health care system."
3.Tell Congress to extend the Ryan White CARE Act immediately. The Ryan White CARE Act sunsets on September 30, 2009 -- just six weeks from now! It's important to tell Congress that Ryan White CARE Act services are a critical part of our HIV health care safety net. Congress must extend the Ryan White Program as a stand-alone bill by September 30, 2009 to avoid gaps in coverage. E-mail this letter.
(Note: the letter to Congress, provided by AIDS Action, calls for a three year extension of the Ryan White Care Act, which Housing Works opposes. If you think that Ryan White should be reworked in 2010, or have any other changes to the letter to Congress, you are able to edit the text in the provided letter.)