This Week's Ryan White and Needle Exchange Funding Action Alerts Are Still in Effect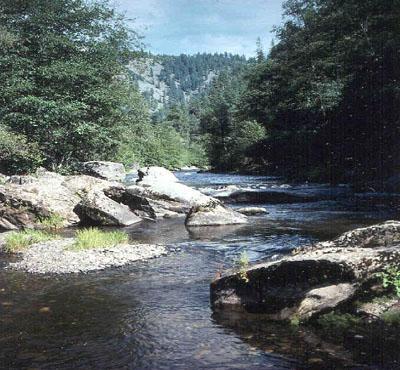 This week's Action Alerts are all about streams -- funding streams, that is.
Two major AIDS issues that we alerted you to earlier this week were still in limbo on Capitol Hill. Please take five minutes to call your Congressmen about these critical pieces of AIDS funding legislation!
Action Alert No. 1!: Extending Ryan White AIDS Funding
The House of Representatives Committee on Energy and Commerce is addressing the extension of the Ryan White Modernization Act of 2006. The bill, the single most important source of federal AIDS funding, sunsets at the end of September and the committee appears to be on the right track: There is talk of reauthorizing Ryan White for just one year. During that time, the legislation can be effectively integrated into impending health care reform and the National AIDS Strategy; otherwise we may be locked into an inefficient and outdated bill. (For more, read this eloquent letter from Campaign to End AIDS National Secretary Marsha Jones to committee chair Waxman and ranking member Joe Barton of Texas).
Advertisement
Unfortunately Rep. Nathan Deal (R-GA) wants to extend Ryan White for three years, without any of some desperately need fixes, such as a "hold harmless" clause that would guarantee that existing Ryan White grantees keep getting their funding as the health care reform landscape shifts.
Everyone should call Representatives Waxman and Neal and if you reside in the districts of any of the following legislators, call them today! Here is a script you can use: "My name is _____ . I'm calling to request that Representative ______ work with Energy and Commerce Committee to extend the Ryan White Modernization Act of 2006 for just one year, so that it can function in concert with health care reform and the National AIDS Strategy. Extending this legislation for three years would put people living with HIV/AIDS at a disadvantage as these other crucial efforts move forward and Ryan White remains stagnant."
Find out who your House Reps are here
Contact your Representative through the Capitol switchboard: (202) 224-3121
Arkansas: Mike Ross
Arizona: John B. Shadegg
California: Henry A. Waxman (Chair); Lois Capps; Anna G. Eshoo; Jane Harman; Mary Bono Mack; Doris O. Matsui; Jerry McNerney, George Radanovich
Colorado: Diana DeGette
Connecticut: Christopher S. Murphy
Florida: Cliff Stearns, Kathy Castor
Georgia: Nathan Deal; John Barrow, Phil Gingrey
Illinois: Bobby L. Rush; John Shimkus, Jan Schakowsky
Iowa: Bruce L. Braley
Indiana: Steve Buyer, Baron P. Hill
Kentucky: Ed Whitfield
Louisiana: Steve Scalise, Charlie Melancon
Maryland: John P. Sarbanes
Massachusetts: Edward J. Markey
Michigan: Tammy Baldwin, Fred Upton, John D. Dingell, Bart Stupak, Mike Rogers
Missouri: Roy Blunt
Nebraska: Lee Terry
New Jersey: Frank Pallone, Jr
New York: Eliot L. Engel, Anthony D. Weiner
North Carolina: Sue Wilkins Myrick, G.K. Butterfield
Ohio: Zachary T. Space, Betty Sutton
Oklahoma: John Sullivan
Oregon: Greg Walden
Pennsylvania: Joseph R. Pitts, Mike Doyle, Tim Murphy
Tennessee: Bart Gordon, Marsha Blackburn
Texas: Joe Barton, Ralph M. Hall, Gene Green, Charles A. Gonzalez, Michael C. Burgess
Utah: Jim Matheson
Vermont: Peter Welch
Virginia: Rick Boucher
Washington: Jay Inslee
Virgin Islands: Donna M. Christensen
Action Alert No. 2!: Pass a "Clean" Needle Exchange Bill
AIDS advocates were ecstatic last week, when after a powerful demo in the Capitol, House Dems announced they wanted to lift the senseless ban on federal funding for syringe exchange programs, proven to dramatically reduce the spread of HIV. However, that ecstasy faded once we saw the fine print, mandating that the exchanges must not operate within 1,000 feet of places such as schools, parks, swimming pools, daycare centers, arcades and other common locales. Everyone should call his or her Representative today and say, "I support federal funding for syringe exchange, which saves lives! Please lift the ban on federal funding without overly strict restrictions, such as the '1,000 feet away' limitations."
Find out who your House Reps are here
Contact your Representative through the Capitol switchboard: (202) 224-3121