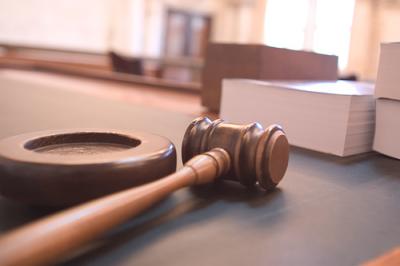 We're confident the law is on the side of HOPWA recipients.
Last Thursday, Housing Works lawyers and co-counsel Matthew Brinckerhoff argued in federal court that approximately 2,200 poor New Yorkers living with AIDS who reside in federally subsidized housing have the right to sue New York State and City over the amount of their income they have to pay toward rent.
The case in question, Rivers v. Doar, was filed as a result of a directive by the Pataki administration in October 2006 that the State would no longer cap rent at 30 percent of income for the 2,200 HIV/AIDS Services Administration clients living in federal Housing Opportunities for Persons with AIDS (HOPWA) and Section 8 housing.
Advertisement
The new policy violated federal law capping rent for such individuals at 30 percent of their income. Housing Works and Brinckerhoff filed for an injunction, which federal court Justice Frederic Block granted just two days before the new policy was to go into effect.
AIDS advocates thought the rent cap issue would be resolved back in 2007, when, thanks to grassroots activist pressure, Eliot Spitzer's new Office of Temporary and Disability Assistance (OTDA) commissioner David Hansell said he would reverse the Pataki-era policy. When settlement negotiations failed, the City and State moved to dismiss the case on various grounds.
Who Can Sue?
A key issue in the Rivers case, upon which Justice Block focused at oral argument, was the question as to whether HOPWA recipients have standing to bring such a case (or, in legal terms, a "private right of action"). Block suggested that HOPWA recipients do not have that right because the HOPWA statute doesn't directly state that individuals have a right to a 30 percent rent cap.
Housing Works attorneys pointed out that a 1987 Supreme Court case found that individuals have the right to sue under the 30 percent cap contained in Section 8 law, and that Congress enacted HOPWA after this decision, mandating that HOPWA copy the Section 8 law, which contains the 30 percent rent cap.
Block was unimpressed by this argument.
"I can rule on this, but you're not going to like my decision," Block told the plaintiffs. He gave the plaintiffs' attorneys a week to submit a brief explaining why HOPWA clients have a right to sue under the act. Housing Works and co-counsel submitted that brief on Wednesday.
"There was some understandable confusion regarding the precise language of the HOPWA statute," Housing Works' Senior Staff Attorney Armen H. Merjian explained, "and Justice Block wondered whether the language mandating that HOPWA follow the Section 8 law had been amended. Thankfully, the controlling law -- which has not been amended -- states that rental assistance under HOPWA should be patterned after Section 8 law, which includes the 30 percent cap that the Supreme Court has ruled does indeed give rise to a private right of action."
Not a Moot Point
Another issue addressed last week was whether the Rivers case is moot because the rent cap is not currently being enforced. City and State officials have stated that they will not violate the 30 percent rent cap, albeit after the injunction was entered prohibiting them from doing so. However, this is a gentleman's agreement that even the attorney for the State admitted might be altered.
"We don't plan to, but as a matter of law we could change the policy," the assistant attorney general said in response to Judge Block's question.
Block appeared skeptical, noting that the policy could be quickly discarded in tough budgetary times.
Block is expected to reach a ruling within the next few months.
photo credit: http://www.flickr.com/photos/joegratz/117048243/