Clean Needles Work. Housing Saves Lives. Fight Global AIDS.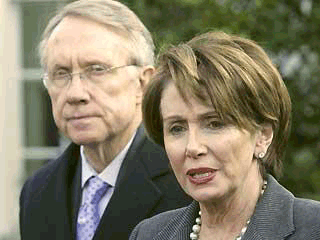 Tell Reid and Pelosi to fix Obama's budget!
Last month, President Obama presented his budget to Congress. While there were many areas that showed a real, positive change from the previous administration, there are a handful of areas where the budget did not go far enough. We need to tell Congress to fix it. The U.S. economy may be in recession, but HIV is not. Every 9 1/2 minutes, someone in the US is infected with HIV. Forty-five more are infected around the world. This is unacceptable, and we can prevent it.
Housing Works and our allies are working to improve the federal budget on three levels:
We want an end to the ban on syringe exchange funding (the ban is in the budget!)
We want full funding for AIDS housing programs
We want the US to pay its fair share to fight global AIDS
These decisions are being made now, so we have decided to have a call-in day to Congress to voice our demands. If we all call, then we will join hundreds of others making the call and it will have a clear impact.
Advertisement
Call the leaders of the House and Senate today and tell them HIV is not in recession!
Do you live in California, Hawaii, Illinois, Iowa, Maine, Maryland, New Jersey, Ohio, Pennsylvania, Rhode Island, Vermont, Washington, or Wisconsin?
If so, you have a special call to make -- your Senator sits on an especially important Subcommittee of the Appropriations Committee, which decides funding for all programs in the U.S. See how to contact them!
For everyone else, please call Senate Majority Leader Reid and Speaker Pelosi. As the leaders of both chambers of Congress, they can have a significant impact on the outcome of the budget, and are accountable to the entire nation.
Speaker Pelosi: 202-225-0100
Majority Leader Reid: 202-224-3542
When you call, say:
"My name is _____________ and I'm calling to request that Speaker Pelosi [Majority Leader Reid] work with the Appropriations Committee to improve President Obama's budget and secure sufficient funding for AIDS programs in the US and around the world. One person is infected with HIV every 9 and a half minutes in the US, and 45 more are infected around the world. It's time to act, and we need Speaker Pelosi's [Majority Leader Reid's] support for an end to the federal ban on funding syringe exchange, $2.7 billion for the Global Fund to Fight AIDS, TB, and Malaria, at least a $1 billion increase in funding for PEPFAR, and $360 million for AIDS housing programs. HIV is not in recession, and these programs need Speaker Pelosi's [Majority Leader Reid's] support."
President Obama committed to fully funding evidence-based interventions, like AIDS housing and needle exchange. And he committed to increasing funding for the US Global AIDS Plan, known as PEPFAR, by at least $1 billion per year, plus support for multilateral programs like the Global Fund to Fight AIDS, TB, and Malaria. For more information on each of the issues, go to sound-the-alarm.org.
Call today! Then forward this email to your friends and ask them to call. Today is the day we need everyone to take action.
*Read this far? Why haven't you called? Call now! You can find out how here.*
Once you've called, send an email to soundthealarm.july7@gmail.com and let us know how it went.
P.S. -- While we are focused on the 2010 budget, another important battle is happening in Washington around health care reform. Advocates are working hard to make sure that any final reform bill expands health care for low-income people with HIV/AIDS. Go to www.taepusa.org for more information and action alerts.