An excerpt from 100 Questions & Answers About HIV and AIDS, published by Jones and Bartlett Publishers, 2008. To purchase this book, click here. To read or listen to an interview with Dr. Gallant, click here.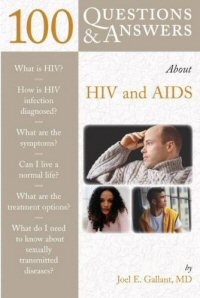 Why is adherence so important?
Adherence (the term used to refer to a patient's behavior with respect to following treatment recommendations, including taking medications, keeping medical appointments, etc.) (also called compliance) is the word your care provider uses to describe your ability to "stick to" treatment recommendations, especially taking medications. Adherence is important for any medical treatment, but it's especially important for HIV infection because of the risk of drug resistance. If you were non-adherent with blood pressure medications, you might damage your heart, kidneys, or vision, but at least the drugs would still work if you started taking them properly later. In contrast, HIV is a living organism whose sole purpose in life is to replicate (reproduce itself). ART stops that replication. Missed doses and interruptions in treatment allow drug levels to fall, sometimes low enough to allow the virus to replicate again. When it does, resistant mutants -- virus particles that can replicate in the presence of drugs -- will have an advantage. They can eventually replace the non-resistant (wildtype) virus as the dominant viral strain.
For a particularly vivid analogy that you won't soon forget, imagine a can full of your least favorite animals -- rats, cockroaches, spiders, or snakes, for example. If you keep the lid on the can, the critters can't get out. But if you open the lid, the strongest ones will escape, and when they do, they'll hook up with other strong ones and breed little super-creatures that you won't want to have around. ART is the lid on the can. Keep it tightly closed!
Studies show that your ability to adhere to therapy has little to do with your race, sex, education level, or socioeconomic status. Things that do affect adherence are mental illness (including depression), substance abuse, memory problems, and a chaotic lifestyle. If any of those issues apply to you, address them before starting therapy (see Part 13). I also find that my patients are more likely to adhere if they understand why they're on treatment, why adherence is important, and if they participated in the decision to start treatment. Finally, it helps if you're the type of person who is willing to make sacrifices today to have a better tomorrow and who believes that the actions you take now will have an affect on your future.
Fortunately, adherence is easier now because the available regimens can be taken just once or twice a day and include fewer pills. The newer drugs have longer half-lives (the amount of time it takes for the blood levels of a drug to decline by 50% after the last dose) than the older drugs did, which means they last a long time in the blood. That gives you more "wiggle room" in the timing of doses. But missing doses or interrupting treatment is still dangerous, especially with NNRTIs (efavirenz and nevirapine), because it only takes a single mutation to get high-level resistance. If you're worried about your ability to adhere to therapy, talk to your provider, nurse, or pharmacist before you start therapy. Many HIV clinics have programs that can help with adherence.
A few tips to help you adhere to your therapy:
Get a pill box from the pharmacy -- one that has labeled compartments for each day and dose. Put your pills in it each week, even if you're only taking one pill per day. You'll never have to wonder whether you took your pills or not -- if they're still in the box, you didn't take them yet.
Link your doses to something else you do every day -- eating a meal, brushing your teeth, or making coffee. If you have a cup of coffee every morning, put your pills beside the coffee pot so you see them when you reach for your morning cup.
Always check your medication supply and order your refills in advance -- don't run out on weekends or holidays. If you're using a mail-order pharmacy, you have to plan even further ahead.
Talk to your provider or pharmacist about what to do if you forget a dose.With most HIV drugs, it's OK to take them as soon as you remember, or even to double the next dose, but I wouldn't suggest doubling the dose of didanosine or efavirenz.
My patients who do best are the ones who are a little obsessive-compulsive about taking their medications. When I ask "How many doses have you missed since I saw you last," they look at me as though I'd asked them about the last time they'd clubbed a group of baby seals.
Michael's comments:
I talk sternly to myself about the importance of taking my medicine as prescribed. My goal is to never miss a dose. I NEVER consult my mood when it's time to take my medicine. There is no good enough reason to miss a dose, and besides, the virus isn't reasonable. The tools I use are a pillbox and good, healthy, empowering fear. The fear reminds me why I need to take meds, and the pillbox tells me whether or not I've taken them. Taking every dose, as prescribed, gives me peace of mind -- I'm doing what I need to do to help myself. And it only takes a minute or two a day. I now take my meds once a day (down from three times a day), and I also take medicine for high cholesterol, osteoporosis, and herpes. I've been taking meds for over 10 years now, so I figure I've taken around 10,000 doses. While I never forget that I need to take medication, remembering each dose as a discreet event is impossible. The pillbox is a fail-safe tool.
This article was provided by Jones and Bartlett Publishers.