Advocates Applaud CDC's Plan to Use Inadequate HIV Funding Boost but Deplore Flat-Funding for Hep C Prevention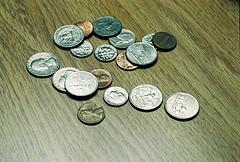 CDC needs more than just spare change for STDs, HIV, hepatitis and tuberculosis prevention
Last week President Barack Obama proposed the first increase to the Centers for Disease Control and Prevention's HIV/AIDS, Viral Hepatitis, STD, and Prevention budget in three years. Although advocates support the way the CDC plans to use the inadequate boost of $53 million in new HIV/AIDS money, they are deeply concerned by the administration's failure to fund the fight against viral hepatitis.
The CDC only received a $51,000 increase for hepatitis prevention. The agency received $421,000 for non-HIV STD prevention; and $398,000 to fight tuberculosis.
Colin Schwartz, National Alliance of State and Territorial HIV/AIDS Directors Viral Hepatitis/Government Relations Associate, said more funding is needed for advanced hepatitis screening, linking people to care, counseling, testing and surveillance.
Advertisement
One-quarter of all people with HIV/AIDS -- 250,000 people -- are coinfected with
HCV
. In many communities, HCV-related liver disease is the number one killer of people with HIV/AIDS. Hepatitis C can also lead to liver cancer or cirrhosis.
"We want to make sure hepatitis prevention is slated to receive more than $51,000." Schwartz said. Hepatitis C advocates are planning on lobbying Congress to add $30 million to the hepatitis budget.
You can urge your representatives to do so by calling the Capitol Switchboard at 202-224-3121. If you don't know who your Representatives and Senators are, go to www.congress.org and enter your zip code in the upper right corner.
What $53 Million Gets
Fifty-three million is not enough to fight HIV in the U.S.: The CDC itself determined that $877 million a year is what is needed to be truly effective. Nonetheless, advocates say the CDC is making good use of the boost, by increasing testing, getting more people into care, and targeting populations at risk of contracting HIV.
"Obviously the main problems can only -- or certainly most easily, and with less bitter fighting -- be fixed with more money, but this seems at least on the surface to be a fairly thoughtful use of the small pot of money," said Walt Senterfitt, a board member for the Community HIV/AIDS Mobilization Project. "The funding recognizes the need for new resources for targeted testing programs to reach MSM and especially MSM of color; that active rather than passive linkage to care and ongoing support is necessary; and that there are effective ways to do this for many people and populations, and evaluation is necessary."
When you cut off the $2 million additional funding for staffing increases, here's how the CDC's AIDS funding breaks down:
$5 million -- Expand its work to promote program collaboration and service integration to prevent HIV, STDs, viral hepatitis, and TB. An integrated approach to prevention will achieve the greatest impact in reducing disease transmission, reducing health disparities, and preserving the health of those who are living with these conditions because these conditions affect similar populations and coinfection can facilitate and accelerate their spread.
$27 million -- Increase the reach of HIV testing with an emphasis on gay and bisexual men of all races/ethnicities, African Americans, and Hispanics by doing the following:
Awarding funds to state and local health departments to test up to 600,000 persons with HIV and identify up to 6,000 new HIV infections per year, with an emphasis on African Americans, Hispanics and gay and bisexual men of all races and ethnicities. Health departments will be directed to allocate approximately 50 percent of their awards to CBOs in their jurisdiction. This effort will build upon and expand the Domestic HIV Testing Initiative, begun in FY 2007.
$11 million -- Expand efforts to link HIV infected persons to medical care and prevention services by awarding funds to state and local health departments to do the following:
Provide and evaluate active referral and linkage to care or other supportive services to at least 5,000 people living with HIV/AIDS or their partners; and support the delivery and evaluation of behavioral interventions to more than 2,000 newly and previously diagnosed people living with HIV.
$4 million -- Increase the capacity of health departments and CBOs to deliver effective evidence-based HIV prevention interventions to high-risk populations such as communities of color and MSM of all races. CDC would reduce by 50 percent the backlog of organizations currently on waiting lists to receive training in effective HIV prevention interventions through CDC's Diffusion of Effective Behavioral Interventions (DEBI) program.
$2.5 million -- Strengthen the ability of health departments to monitor critical aspects of the HIV/AIDS epidemic in their local jurisdictions and report these data to CDC for national surveillance. This will also increase CDC's ability to manage HIV surveillance data and improve timely reporting of these data.
$1.5 million -- Support CDC's ability to collect data on the performance of HIV testing and other prevention programs, and monitor and publicly report on the progress of such programs.