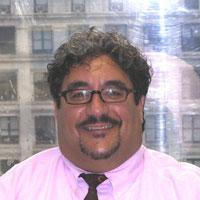 Bill Stefano needs to hear from you how to best use stimulus dollars!
Mayor Bloomberg just released his draft plan for the Homelessness Prevention and Rapid Re-Housing Program (HPRP), which is part of the stimulus package signed into law by President Obama. The City will receive $74 million in federal funding that must be spent within the next three years.
Although homeless New Yorkers, including people with HIV/AIDS, receive services from different City agencies, the vast majority of the stimulus money may stay at the Department of Homeless Services (DHS). The DHS needs to hear that a portion of those funds should go to homeless people living with HIV/AIDS!
The HPRP money could restore approximately $6 million in proposed city budget cuts to homelessness prevention among people with HIV/AIDS. Send comments to DHS urging them to share HPRP funding with HRA/HASA! The public comment period is open from now until May 11!
Key Points for Letters
Share Resources: DHS should share $6 million of the HPRP funds with HRA/HASA in order to restore proposed budget cuts for HIV/AIDS housing. HRA/HASA is where people with HIV/AIDS who are homeless or at-risk of becoming homeless receive housing-related support. Another $1.5 million should be directed to DOHMH for anti-eviction legal prevention services for people with HIV/AIDS.
Restore Budget Cuts: HPRP funding should first be used to restore proposed budget cuts for current homelessness prevention programs. Specifically, that includes HRA/HASA-contracted supportive housing case management and the Scatter Site 2 program, as well as anti-eviction legal prevention funding through DOHMH.
Homelessness is already rising among people with AIDS: The number of HASA clients living in commercial SROs or "welfare hotels" increased over 25 percent during the past 18 months according to the monthly HRA/HASA fact sheets. The proposed budget cuts will further increase homelessness among HASA clients if approved.
Housing = Healthcare and Prevention: Research proves that housing is the foundation for access to healthcare, long-term survival and more effective HIV prevention efforts. Stable housing saves money in the long-term by reducing emergency shelter placements, health care costs and risk behaviors that can transmit HIV.
HASA clients in supportive housing have complex medical needs: About 80 percent of people with HIV/AIDS surveyed for the NYC HIV/AIDS Housing Needs Assessment reported a history of co-occurring mental health and substance use issues.
HIV/AIDS disproportionately affect low-income communities of color: 80 percent of new AIDS diagnoses are among African Americans and Latinos, and the poorest neighborhoods have the highest rates of AIDS deaths.
Mayor Bloomberg's current budget proposal would make two major cuts to HRA/HASA-contracted programs that would increase homelessness among peple with HIV/AIDS. The first would dramatically cut funding supportive housing case management (Scatter Site 1 and congregate) by 50%. The second would completely eliminate Scatter Site 2, a program that helps homeless PLWHAs transition to permanent housing. The budget also fails to continue funding for anti-eviction legal assistance that helps people remain stably housed.
Letters can be addressed to: NYC Department of Homeless Services / 33 Beaver Street, Room 2011 / New York, NY 10007 or emailed to bdistefa@dhs.nyc.gov.
A copy of the draft plan is available at: www.nyc.gov/html/dcp/html/pub/amdhomeconpln2008.shtml
For assistance, contact Sean Barry at barry@nycahn.org or (718) 802-9540, ext 10. Please send a copy of any public comment as well.