CDC's African-Americans AIDS Campaign Shows Promise, But Questions Remain About Outreach to Black Gay Men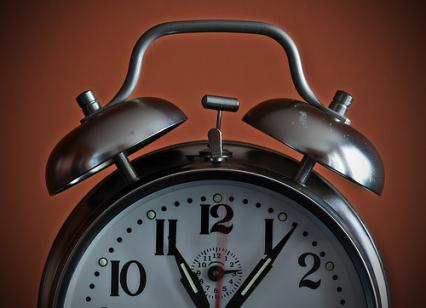 Will the CDC solve the "9 1/2 minutes" crisis for gay black men, too?
The Centers for Disease Control and Prevention's first national HIV/AIDS public awareness campaign in more than a decade kicked off this month with the Act Against AIDS Campaign. The campaign included a "9 1/2 minutes" public awareness push, using the fact that a new infection takes place every 9 1/2 minutes to call the country's attention to the epidemic.
But what's really groundbreaking about the CDC effort is that it includes a $10 million, five-year partnership with 14 African-American groups that have not always been seen as leaders in fighting the AIDS epidemic.
While this campaign is a welcome step, there is some skepticism that many of the funded groups will deal effectively with the root causes of HIV, particularly among black gay men. None of the groups receiving funding are targeted specifically towards black gay men.
Advertisement
According to CDC, of the 27,107 reported HIV infections among African-Americans in 2006, 42 percent were among men who have sex with men and 26 percent were among women who have sex with men. (The remaining third was intravenous drug users and men who have sex with women).
Myisha Patterson-Gatson, director of mobilization for the Black AIDS Institute, which is providing technical assistance to all the grantees, acknowledged that some of the funded groups need "HIV 101."
"I would be lying if I said it wasn't a challenge to get past some of the homophobia in the black community," said Patterson-Gatson. "Our groups are in different places. Some of the groups are at an 'HIV 101' level. Through technical assistance, we try to go deeper. Just as AIDS won't be solved without the black community's involvement, we won't solve this disease until the stigma and homophobia are addressed."
Groups such as Phi Beta Sigma and the NAACP said that they do not specifically seek to target the black gay male population. As NAACP Vice President of Advocacy Hillary Shelton told the Update, "We don't separate gay men from everybody else."
The funded groups include 100 Black Men of America, American Urban Radio Networks, Coalition of Black Trade Unionists, Congressional Black Caucus Foundation, National Action Network, National Coalition of 100 Black Women, National Council of Negro Women, National Association for the Advancement of Colored People, National Medical Association, National Newspaper Publishers Association, National Organization of Black County Officials, National Urban League, Phi Beta Sigma and the Southern Christian Leadership Conference.
"We Have 14 Groups That We Have to Hold Accountable"
The Act Against AIDS Campaign is a collaboration between the CDC, Health and Human Services and the Black AIDS Institute. The CDC is providing groups funding to hire staff to provide outreach through their national affiliates and online communication.
"We found that within the traditional black groups there was a lot of will, but a lack of resources," Patterson-Gatson said.
The African-American arm of the Act Against AIDS Leadership Initiative began with a formal application process and ten of the 14 groups were recommended to the CDC by the Black AIDS Institute, a national organization that works to engage mainstream black organizations in the fight against AIDS.
Each group will organize its own education and public awareness campaigns for its constituents. Phi Beta Sigma, a historically black fraternity, has committed to testing 15,000 people in six months and each chapter will be talking about HIV prevention as part of their regularly scheduled activities. The National Council of Negro Women is hosting a series of "chat and chews" across the country for their 30,000 members to talk about domestic violence and HIV/AIDS. The NAACP will use its membership campaigns to promote HIV/AIDS awareness.
"The CDC sees new energy and a new administration, and they're realizing that they can think more creatively with a new administration," said Dazon Dixon Diallo, the president of SisterLove, an Atlanta-based women's AIDS organization.
The next phase of the campaign will target Latino-Americans, who make up 18 percent of new infections, even though they only make up 15 percent of the U.S. population.
And even the skepticism over some of the stakeholders is mixed with hope. "The good news is they have five years to get it straight," Dixon Diallo said. "And we have 14 groups that we are able to hold accountable."