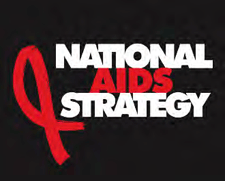 HIV remains one of the greatest public health problems in the U.S. More than one million people are now living with the disease. New HIV infections are happening at a rate 40% higher than previously thought. Half of those living with HIV are not getting health care. One quarter of Americans who have HIV don't even know it.
There is no "magic bullet" in the fight against AIDS. The response needs to confront the disease on all levels. This includes prevention, treatment, and research. The federal government currently works to combat HIV on all of these fronts, but the responses are often not well coordinated. That's why advocates have been pushing for a national plan that guides the government's response. The upcoming elections pose a unique opportunity to address this call for a National AIDS Strategy.
Many studies have pointed to the need for better planning of national policy and programming. In 2004, the Institute of Medicine determined that current federal financing "does not allow for access to quality HIV care" nationwide. A 2003 study found that failure to meet the government's goal of reducing HIV infections by half would lead to $18 billion in expenses through 2010.
Advertisement
A national plan can address the unequal impact HIV has on the communities most affected. For example, half of new infections are among African-Americans, and half are among gay and bisexual men. African-Americans also suffer poorer treatment outcomes. Between 2000 and 2004, deaths among whites living with HIV declined 19%, compared with only 7% for blacks.
The U.S. government appears to agree a central strategy is important and requires that any country receiving AIDS relief have such a plan. Under the President's Emergency Plan for AIDS Relief (PEPFAR), countries cannot receive funding without a plan.
Other countries, such as Brazil and Thailand, have had success with national strategies. Through a coordinated response, Thailand reduced its number of new HIV infections from 143,000 in 1991 to 19,000 in 2003.
PEPFAR itself is prime example of the U.S. government's use of a strategic approach to HIV. PEPFAR should serve as an example for a strong domestic strategy.
Several hundred organizations have declared their support for a National AIDS Strategy. Together, these advocates state that a successful plan will require clear objectives, strategies, monitoring, and evaluation. Individuals and organizations can add their support at www.NationalAIDSstrategy.org.
Looking forward to the presidential elections, both Senator Obama and Senator McCain have committed to a National AIDS Strategy. Senator Obama indicated his willingness in the fall of 2007, saying he would institute such a policy within the first year of his presidency. In a September 2008 interview with the Washington Blade, Senator McCain also committed to developing a National AIDS Strategy if elected.
Also in the summer of 2008, Congress approved $1.4 million to pay for the implementation of a National AIDS Strategy through the White House's Office of National AIDS Policy. These developments are strong evidence of broad, bipartisan support for a U.S. National AIDS Strategy.
After years of evidence that the U.S. response to the HIV crisis has been less than ideal, it appears progress is finally being made. In the near future, the U.S. government will unveil its National AIDS Strategy and work to achieve it. This will be a serious milestone in fighting one of the greatest public health challenges in our history.
National AIDS Strategy: A Call to Action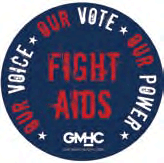 Did you know that the U.S. requires other countries to develop an AIDS strategy in order to receive funding, but the U.S. has no plan of its own?
Join our national advocacy partners in calling on each candidate for President to create a strategy to end the AIDS epidemic. Our next President must demonstrate leadership in the fight against AIDS.
To add your name to the call for a National AIDS strategy, visit NationalAIDSstrategy.org.
Want to read more articles in the Fall 2008 issue of Achieve? Click here.