In recent years, states across the country have looked for ways to provide Medicaid to more people; to offer satisfactory payments to medical providers; and to maintain high-quality care in the face of government cost-cutting and spiraling expenses. Beginning in 1994, New York State sought to meet this challenge by offering Medicaid Managed Care (MMC), which is similar to health maintenance organizations (HMOs). Hopefully, MMC will be looked to as a model to lower costs and improve health outcomes.
Enrollment in MMC became mandatory in 1998 for most New York Medicaid clients, but not for people with HIV. That is about to change, and it is important that HIV-positive New Yorkers understand MMC and how it will change how they receive their health care.
What is Medicaid Managed Care?
Advertisement
Enrollment in Medicaid Managed Care became mandatory in 1998 for most New York Medicaid clients, but not for people with HIV. That is about to change.
New York's MMC system is based on many of the concepts used by HMOs. Each client enrolls in a specific plan and obtains health care through that plan's network of providers. The providers, whether in private practice, a clinic, or a hospital, agree to provide care for Medicaid clients enrolled in the plan. Laboratories can also agree to be part of a plan's network. There are also services available without regard to a plan's network, including emergency room care, family planning services, and prescription coverage.
For primary healthcare and regular check-ups, clients can choose from each plan's list of primary care physicians (PCPs). The PCP can refer to specialists when needed, and if hospitalization is necessary the client will be placed in a network hospital. Each plan also has a 24-hour phone number, staffed by medical personnel who will help clients get care when the PCP's office is closed and an emergency room is not necessary.
MMC was created to improve care and lower costs by reducing duplication of services, using specialists more wisely, and lowering hospitalization and emergency room use. In addition, it is hoped that regular check-ups by the PCP will catch illnesses early, before they become serious and require expensive medical care.
Enrollment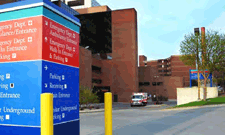 In New York State, clients can choose from more than 10 plans as part of the MMC enrollment process. To help clients enroll in or change plans, New York State hired Maximus, Inc. Maximus mailed letters to Medicaid clients, telling them they had to mail back an enrollment form or call a toll-free phone number to enroll in a managed care plan. Medicaid clients were given 60 days to respond to the letter. Clients who failed to respond in 60 days were automatically enrolled in a plan.
For the clients who were auto-enrolled, the change to MMC was not always welcomed. Some clients were enrolled into plans that their current doctor did not accept, or found that the hospital near their home did not participate in their plan. Some who received the letter did not read through the information and were not aware of the need to act. Others had difficulty understanding the letter, especially if their primary language was not English.
In many cases, clients learned of their auto-enrollment at a time of medical need, such as a doctor's visit or hospital admission. Some providers and hospitals would not provide medical care because they did not belong to the network of the client's new plan. People faced gaps in medical care and interruptions in medications. In addition, people were confused by the requirement to use a separate plan for managed care services and another for medications.
Community-based organizations (CBOs) in New York responded to clients who were confused by MMC. Trained staffs at CBOs and at Maximus helped people change plans in order to keep their doctor and continue their treatment. In New York City, a group of CBOs joined together to form an information-sharing network to educate Medicaid clients. Together they developed a training curriculum in a variety of languages for CBOs to use when educating clients about MMC.
SNPs
Special Needs Plans, or SNPs, were created to provide services for Medicaid clients who have HIV. The SNPs program also establishes quality-of-care standards, and links medical and social services.
In the mid-1990s, an enhancement of MMC was created in New York, in response to feedback from people with HIV, their advocates, and the State Department of Health AIDS Institute. Special Needs Plans, or SNPs, were created to provide services for Medicaid clients who have HIV. The SNPs program also establishes quality-of-care standards that plans must meet, and links medical and social services.
SNPs are networks of doctors, hospitals, and clinics. But in a SNP, unlike other plans, the primary care provider is an HIV specialist. SNPs provide their members with regularly scheduled blood tests (CD4 and viral load counts) in accordance with state and national HIV quality-of-care standards. SNPs also offer treatment adherence counseling to educate clients on how to take meds correctly. Another enhanced service is coordination of care among various medical and social services. This is particularly important for the many people with HIV who have other medical diagnoses.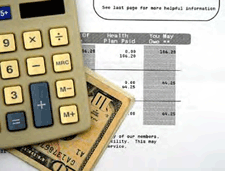 SNP enrollment is limited to Medicaid clients who have HIV and to their children up to the age of 19, regardless of HIV status. HIV-negative spouses or partners are not eligible to enroll in a SNP.
Mandatory MMC Enrollment
Enrollment in MMC was voluntary for people with HIV, but that will change next year. In 2009, New York State will require nearly all New York City Medicaid clients who have HIV to join a MMC plan or a SNP. This could be a problem for people who are not now in a SNP or MMC plan and who do not want to change the way they receive care. Some may worry about having to find a PCP. Others may not like having to obtain referrals to see specialists.
Although New York has not yet released the details of the enrollment process for people with HIV, it will probably be similar to the process used for other Medicaid clients. So Medicaid clients with HIV need to understand the importance of responding to the enrollment letter from Maximus. Those who do not respond could be upset when they go to their provider and learn they have been auto-enrolled in a plan their doctor does not accept. In addition, they run the risk of an interruption in HIV medication regimens, which carries the serious risk of drug resistance.
Medicaid clients with HIV need to learn about the available plans. Clients choose providers for many reasons, and people should choose the plan that is best for them. They need to see which plans most closely match their health needs, find out which ones have the doctors and hospitals they want, and to learn the basic concepts of how to obtain services.
Some doctors are not enrolled in any SNPs or MMC plans, which presents a real barrier to their clients. People who must change doctors will need to decide what is most important to them: Things to consider may include:
Location
Languages spoken
Quality of the office staff
The hospital where the doctor has admitting privileges
Where the doctor went to school
Bedside manner
Experience and number of patients with HIV
Ability to explain things in understandable language
The list of what is important can change from person to person. When it comes to HIV medical care, choosing a PCP who makes you feel comfortable and reduces stress is one of the most important points to consider.
The answers to these questions will help people with HIV prepare to get the care they need to remain healthy. CBOs need to prepare to handle questions, complaints and compliments about the new plans. For clients who enroll in MMC or SNPs, the time and effort spent managing their own health care is expected to be greatly reduced. If the health of HIV-positive plan members improves, that should outweigh the problems caused by the enrollment process. After all is said and done, better health is the outcome that would be the best result.
To learn more about SNPs, call 212-367-1125 or read Strengthening New York's Special Need Plans for People with HIV/AIDS, available at: gmhc.org/snp.pdf.
Alexandra Remmel is the Assistant Director of Coordinated Care at GMHC and is active with NYC Managed Care Consumer Assistance Program (MCCAP).
Howard L. Schwartz is the Associate Director of Coordinated Care at GMHC and serves on NYC's HIV Planning Council.
Want to read more articles in the Fall 2008 issue of Achieve? Click here.