White House AIDS Czar Says No National AIDS Strategy by Obama's 100th Day in Office, Questions if ETHA Goes Far Enough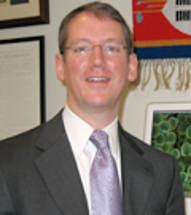 Advocates want Crowley to move faster on AIDS strategy
New Office of National AIDS Policy Director Jeff Crowley is definitely committed to developing a National AIDS Strategy but said he won't "commit to artificial benchmarks" for its implementation.
During a brief phone interview with the Update last week, Crowley responded to a question about whether there will be a National AIDS Strategy in the first 100 day of Obama's administration by saying, "I can't answer in the way you want. This is a top priority and we are moving as quickly as possible [but] I won't commit to artificial benchmarks."
He added, "Just a couple weeks ago the President signed a budget allocating funding for National AIDS Strategy. We're going to do it right. We want to bring people living with HIV/AIDS, people outside HIV/AIDS community [and many other groups together]."
Advertisement
Crowley will be speaking at AIDSWatch on Monday, April 27, about his office's plans for a National AIDS Strategy.
A small but vocal group of AIDS advocates, Housing Works among them, has been pushing the White House to develop a National AIDS Strategy in the first 100 days of Obama's presidency because of the urgency of the epidemic.
"One hundred days is not an artificial benchmark," said Housing Works President and CEO Charles King. "President Obama has taken serious steps on all of the major issues that are important to him. But, other than appointing Jeff, he has done absolutely nothing to address AIDS to date. This is absolutely outrageous, particularly given the recent news about the uncontrolled rates of infection among African-Americans living in the nation's capitol. AIDS is a disaster, and we need more than lip service."
ETHA Not Enough
In addition to creating a National AIDS Strategy, Crowley's top priorities are health care reform and HIV prevention, but he said "there are a million issues."
As Crowley noted in a recent meeting with members of the Campaign to End AIDS, Obama is committed both to science-based policies and being a uniter and not a divider. "We've been challenged in our prevention efforts. The President is committed to following the science and is also committed to bringing Americans together and working with the faith community and other stakeholders," Crowley told the Update.
Crowley's appointment to his post got rave reviews, and he's gotten props for sitting down with so many AIDS advocates. "I've been blown away by the support from the HIV/AIDS community," he said.
Although Crowley's being briefed on all AIDS policy issues, his particular expertise is health care entitlement. Crowley said Obama supports the Early Treatment for HIV Act (ETHA) but Crowley himself believes that ETHA doesn't go far enough in furthering the administration's goal of expanding health care to all Americans.
ETHA, which was reintroduced in the House last month and is expected to be reintroduced in the Senate shortly, gives states the options of expanding their Medicaid programs to include people who have asymptomatic HIV. However, ETHA doesn't require states to provide coverage, meaning that people who live in states that don't opt in will continue to be without Medicaid coverage.
"What we have observed with many state options in Medicaid is that only a few states may choose to offer any specific option," Crowley said. "The President believes all Americans should have access to affordable, quality health insurance coverage. He has placed health reform at the top of his domestic policy agenda and this holds the potential to ensure that far more people living with HIV are provided access to stable and reliable insurance coverage by guaranteeing access to coverage in all parts of the country. As part of the health reform dialogue, he believes we must consider ways to strengthen Medicaid."