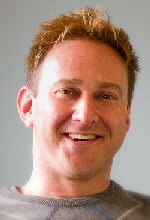 Chicago, Ill. -- The Board of Directors of Test Positive Aware Network (TPAN) is pleased to announce that Bruce Weiss has been named Executive Director of the leading peer-led, Chicago-based AIDS service organization.
"Bruce is that rare combination of experienced leadership and unbridled enthusiasm," stated TPAN Board President, Condon McGlothlen. "Everyone at TPAN is excited about his arrival."
A recipient of the 2006 Capital Pride Hero Award honoring LGBT leaders, Weiss has provided leadership to the HIV/AIDS community in Washington, D.C., for more than a decade. He served for several years as the Executive Director of SMYAL (Sexual Minority Youth Action League), overseeing major growth in their programs, staffing and funding. He later became the Director of the Whitman-Walker Clinic of Northern Virginia, a community health clinic focused on HIV and LGBT health care. Most recently, he was Director of Community Health at D.C.'s Whitman-Walker Clinic.
Advertisement
Weiss has an exceptional knowledge of fundraising, board development, and programmatic activities, and holds a Masters in Social Work from the University of Pennsylvania, and a graduate certificate in non-profit management from Georgetown University.
"I feel very fortunate to be joining such a vibrant organization," said Weiss. "Chicago is a great city and the TPAN staff, board of directors and volunteers inspired me with their energy and passion the moment I walked through the front door. It is a remarkable organization providing important HIV prevention and care services."
Bill Farrand, who has served as TPAN's Interim Executive Director since October 2008, will continue in his role as the agency's Director of Client Services.