Understanding anti-HIV treatments is an important part of HIV care. Knowing how to get the best possible healthcare services is equally important, but often difficult and sometimes overlooked. Getting good healthcare starts with understanding your options.
In this article, we will focus on Medicaid because so many (more than 50% of people living with AIDS and 90% of children) rely on it. It is a comprehensive healthcare program, meaning that it offers the majority of important medical benefits. However, it can also be one of the more difficult programs to understand and use.
Medicaid is a federal and state program serving low-income people who qualify through certain categories. Most people with HIV/AIDS qualify through the disability category or linkage with Temporary Aid to Dependent Families (TANF). Although the overall program is administered by the federal government, the states decide most of the specifics, including optional benefits, managed care or fee-for-service, income and eligibility criteria and other important issues. Therefore, qualification and benefits vary state by state. Significantly, with the exception of those living in Massachusetts and New York, people who don't meet the social security definition of disability and who haven't qualified for TANF can't get Medicaid, even if they have HIV disease and meet the income and asset requirements.
Most of the concerns about Medicaid can be summarized by one woman's comment: "It's not enough." Sometimes this is true because your state Medicaid doesn't offer all the benefits you need and sometimes, although the benefits exist, people aren't aware of them or able to easily access them.
Advertisement
Very few people think about their healthcare coverage unless they need to use it. Usually that means you are sick or worried about your health, which may make it even more difficult to figure out your rights and benefits. Consider getting help rather than trying to navigate the system on your own. There are several ways to find help.
If you have a medical provider you trust, she or he may be your best advocate. Many Medicaid providers are experts at getting what their patients need. Others may not have to time or the expertise to help. Talk to your provider about problems with your healthcare coverage and don't be afraid to ask for assistance.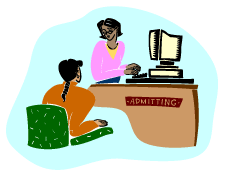 One of the challenges can be finding a qualified medical provider who takes Medicaid, because the program pays very little for patient care. Currently, the best way to find a good provider is probably word of mouth. If you don't have friends or family members to consult, contact your local AIDS service organization (ASO) or call Project Inform's Hotline. Although most organizations won't give specific referrals, many have lists or Web sites that can be helpful. The American Academy of HIV Medicine maintains one helpful web site (www.aahivm.org). Some ASOs run support groups focused on care and treatment issues where people often share information about providers.
Benefits counselors and case managers are often a good source of information about your state Medicaid and medical benefits. Check with your local ASO organization and/or Project Inform's Hotline for assistance in locating a benefits counselor or case manager. Finally, talking directly with your state Medicaid can sometimes be helpful. The Access Project (212-260-8868, NY state: 800-734-7104 or www.atdn.org) maintains state-by-state listings of Medicaid contacts. Project Inform hotline operators can access this information for you as well.
Your Medicaid benefits and protections are decided by elected and appointed officials in Washington, DC and your state capital. Their decisions can protect, expand or limit access to care and determine who qualifies for the program. Most states and the federal government are experiencing budget problems. It is very likely that Medicaid services will be targeted for cuts. Decision-makers may start instituting co-payments (the amount of money you pay out of pocket) for services, cutting back on certain benefits and mandating that more people enter into managed care. You can make a difference in how these decisions are made. Check with your local ASO to see if they are monitoring the Medicaid program and how you can be involved as an advocate. Since many of the decisions regarding changes to the program are made at the state level, you can write a letter to your state elected representatives stressing the importance of Medicaid to you and/or those you know. For assistance with contact information and letters, email Treatment Action Network (TAN) or call the public policy department at Project Inform (415-558-8669 x224).
Additionally, a proposed federal law called the Early Treatment for HIV Act (ETHA) would make it easier for states to expand their Medicaid programs to serve low-income people living with HIV who don't currently qualify. It needs co-sponsors in both the House and the Senate, particularly Republican members. If you would like to advocate for this important step forward in improving Medicaid and HIV care, contact Project Inform's Treatment Action Network at TAN@projectinform.org.
Medicaid is an important healthcare safety net for millions of Americans. It is perhaps most important for low-income people who face chronic or life-threatening diseases like HIV. It is also one of the most vulnerable healthcare programs because there are few politicians who actively work to protect and expand healthcare, particularly for low-income individuals. Your advocacy, whether it is on behalf of your own or a loved one's benefits, or pushing your state to expand Medicaid to serve more people makes a difference. It can go a long way towards ensuring that the program is a strong healthcare provider for those who most need it.

Back to the Project Inform WISE Words March 2003 contents page.