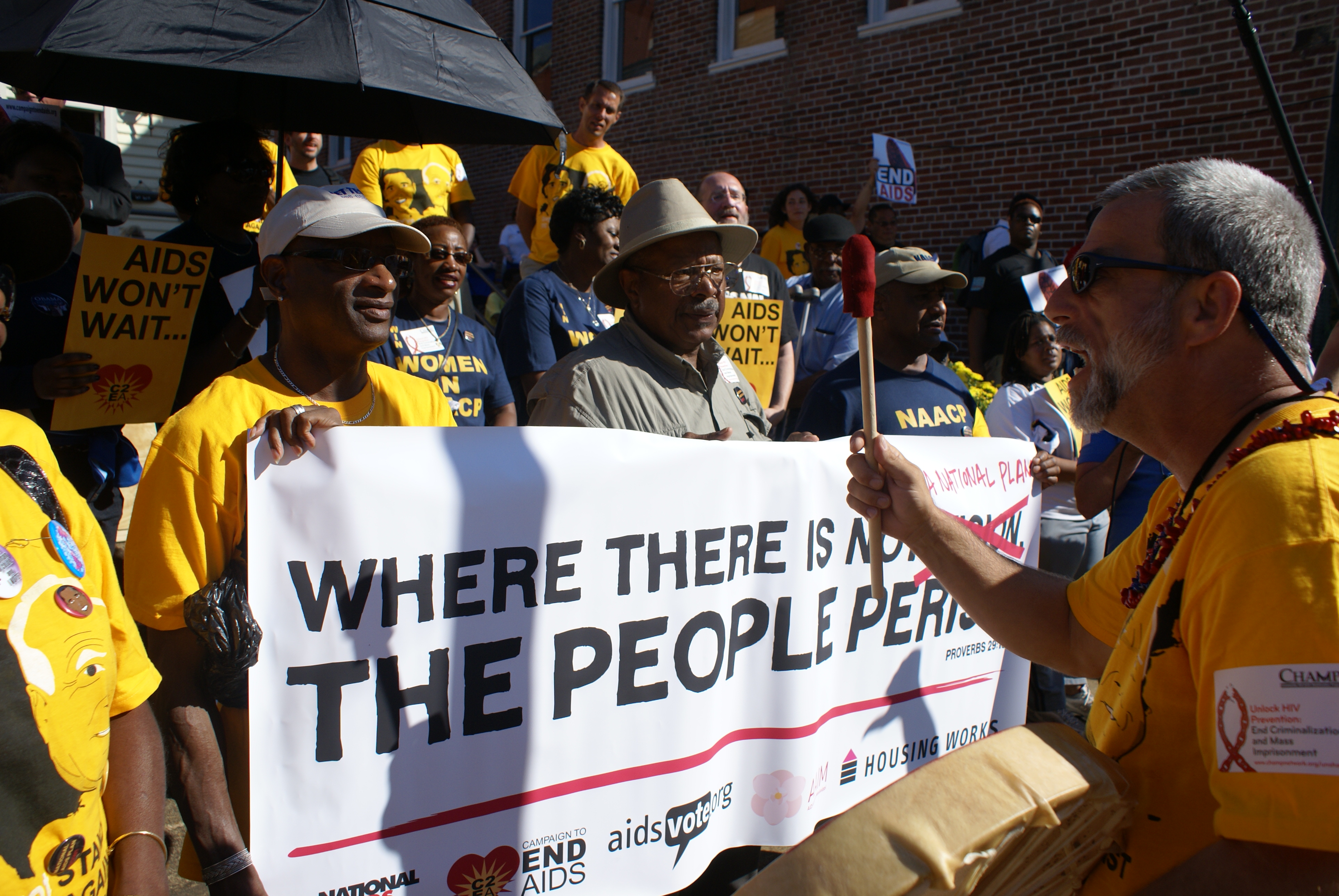 C2EAers from all over continue to "Stand For A Plan" while assessing progress toward its completion.
The Campaign To End AIDS, partnering with organizations and communities across the country are gearing up for the Stand Against AIDS: 50 Day Report Card, marking the 50th Day of the Obama Administration. Marches, rallies, protests, and town halls will take a pulse check -- a progress report -- on where the Obama Administration is in developing and implementing a comprehensive national HIV & AIDS strategy that will end the epidemic once and for all. Each activity will also take a hard look at their respective local jurisdiction's response to related issues that fuel HIV & AIDS epidemic. With recent news that Jeff Crowley was appointed to head the Office of National AIDS Policy gives evidence that the administration is moving in the right direction.
Rallies are being planned in Portland (OR), Denver (CO), Dallas (TX), Memphis (TN), Jackson (MS), Charlotte (NC), Norfolk & Newport News (VA), Harlem (NYC), and Washington, DC. The DC rally will include actress/activist Sheryl Lee Ralph, joined by hundreds of participants in a march that will begin in the shadow of the nation's Capitol to "East of the River" in Anacostia Park, an area of town where the HIV & AIDS epidemic has hit the hardest. In DC and many neighborhoods across the country, the urgency and importance that this administration create and implement a national strategy that will combat an epidemic that has taken more than a half million American lives will be the focal point.
Rallies and town halls led by people living with HIV & AIDS will also give a "grade" to local jurisdictions as to how they are doing with addressing barriers that contribute to the local epidemic. The messages will link local strategies with progress being made on the national HIV & AIDS plan as well as addressing the intersecting factors -- homelessness, racism, poverty, homophobia, etc.
Advertisement
For more information and to connect with a rally close to you, please feel free to contact C2EA at 1877-END AIDS (363-2437) or
info@campaigntoendaids.org
.
Click here to view the Obama administration's 50-Day Report Card. (PDF)
This article was provided by Campaign to End AIDS.