HIV can grow resistant to the drugs that are used to treat it. This means that the virus changes in ways that can make the drugs less effective, or even totally ineffective. This can happen because people are not taking their drugs regularly as prescribed or a drug combination is not strong enough to keep the viral load down or low. There are two big concerns when people develop drug resistance: treatment failure and loss of future treatment options.
When one or more drugs in a regimen stop working, HIV reproduces in greater quantities. If a person doesn't switch to a new regimen, this can damage the immune system and accelerated disease progression. An increase in viral load is often the first sign of drug resistance. So, it is important to have a viral load test regularly -- at least every three months.
Developing resistance to one drug may sometimes mean that other drugs will not work as well. This is called cross resistance. For example, consider the non-nucleoside reverse transcriptase inhibitors (NNRTIs) that include efavirenz (Sustiva), delavirdine (Rescriptor) and nevirapine (Viramune). All of these drugs can stop working if the same mutation (change in the virus) occurs. If you develop resistance to one of these drugs, the other NNRTIs may not work well.
HIV can become resistant to all of the currently available anti-HIV drugs. However, some drugs are more powerful than others, and it may take longer to develop resistance. The two keys to preventing resistance are 1) using a potent regimen and 2) taking all the pills in the regimen on time and as prescribed (adherence).
Advertisement
How is Resistance Tested For?
Several tests are available to check for drug resistance. There are two types: genotypic and phenotypic.
Certain changes in HIV's genetic material will make particular drugs less likely to work. A genotypic test looks for these kinds of changes. The genotypic test results will tell you these changes, and predict which drugs are likely to work.
Phenotypic tests take a person's virus and expose it to anti-HIV drugs in a lab, to see which ones will work to suppress HIV reproduction. The results of a phenotypic test will tell you how well each drug suppressed the virus in a test tube. Phenotypic tests can sometimes provide more detailed information about resistance.
Resistance is not an all or nothing thing -- there are degrees of resistance. A drug might have reduced potency, or partial resistance, yet still some potency to be useful as part of a regimen.
With both types of test, the higher a person's viral load at the time the test is run the more accurate the test will be. Genotypic tests require a viral load of at least 1,000 and phenotypic tests a viral load of at least 500. A phenotypic test can sometimes show partial resistance more accurately than a genotypic test. However they are more costly, take longer to run and might be less likely to be covered by insurance. Genotypic tests are more commonly covered as they are faster and cost less. The results of both kinds of tests require expert interpretation.
By the time a person goes through several anti-HIV drug regimens, it is quite possible they will have developed some resistance to many drugs. This is called multi-drug resistance. Choosing a next regimen in the face of multi-drug resistant virus can be a challenge. However, expert guidance combined with genotypic and phenotypic test results can usually result in a combination that is effective. (For more on anti-HIV strategies for third line therapy, click here.)
It is always best to have a regimen that contains at least two drugs that HIV is not resistant to. So, if a new drug that you are not resistant to becomes available, it will work better if you combine it with older drugs. Resistance tests can help you pick the best possible drugs to use in this situation. As is always the case when constructing a drug combination, it is important to think about the possible side effects and drug interactions of the combination being considered.
Conclusions
The use of anti-HIV drugs is limited by the development of drug resistant virus. While it may not be possible to stop resistance from forming, it can be slowed down a great deal. The keys to preventing, or at least delaying the development of resistance are to be on a potent regimen and to stay adherent. If resistance is suspected, genotypic and/or phenotypic resistance tests can help guide you and your doctor in developing your next treatment regimen.
Can Resistance Be Good?
In general, resistance to anti-HIV drugs is something to be avoided, as it can lead to reduced suppression of HIV and possible treatment failure. It also limits future treatment options. Not all drug resistance is equally bad, however. In fact, it can even be helpful in some ways.

To understand how drug resistance can be helpful, it's important to understand viral fitness. Viral fitness refers to how well the virus is able to reproduce. Drug resistance can affect viral fitness. When HIV makes copies of itself that are able to reproduce in the presence of anti-HIV drugs (i.e. drug resistant virus), those copies of the virus sometimes can't reproduce as well as the original version (known as "wild type" virus). When HIV changes enough to become resistant to certain drugs, it does so at a significant cost to itself.

Some of these changes are especially harmful to the virus. For example, the change (mutation) that most commonly makes the virus resistant to the drugs lamivudine (3TC, Epivir) and emtricitabine (FTC, Emtriva) is especially harmful to the virus' ability to reproduce. For this reason, most doctors will keep a person on these drugs, even when their virus is resistant to them.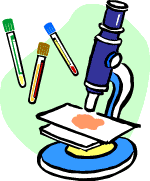 What do you do if your virus has developed resistance to all the available drugs? Should you keep taking a regimen while waiting for new drugs to become available even if your virus is resistant to all of the drugs you're taking?
There is evidence that it is better to stay on therapy than to go off altogether. A number of studies have shown that staying on a failing regimen often still provides some degree of viral suppression and is thus less harmful than going off of medication altogether. These studies assume, though, that a person is not having serious side effects from the drugs. The risks of going off of anti-HIV drugs are significant, particularly if your CD4+ count has ever been below 200 or if you have had an AIDS-defining opportunistic infection.
Why might someone benefit from staying on drugs that their virus are resistant to? There are three things that might help explain these observations. The first is that resistance is not an all or nothing thing. HIV can be partially resistant to a drug -- that is the drug works to a degree, just not as much as if there were no drug resistance. Stopping some amount of viral reproduction is probably better than none at all.
Second, people living with HIV generally harbor different populations of virus in their body. Commercial resistance tests only test the most numerous, or dominant population. So, a smaller population of virus that might still be sensitive to one or more drugs will go undetected. So a drug regimen might retain some anti-HIV activity even when resistance tests show total resistance.
Finally, the changes which a virus goes through to become resistant to a particular drug can sometimes make that virus less "fit." For more information on this topic, see Can Resistance be Good? above.

Back to the Project Inform WISE Words September 2004 contents page.