It takes a tremendous amount of courage and faith to face our fears, but each one of us has the power to create happiness in our lives. The words and experiences of positive women can be inspiring and motivating. We talked to some positive women who have been living with HIV for awhile. We got their expert advice on living with HIV, disclosure, adherence, working with their doctors and how they got through some of their darkest moments. Each one has dealt with her diagnosis differently and had successes and challenges. However, the one common thread is the amazing inner strength that these women possess.
Cathy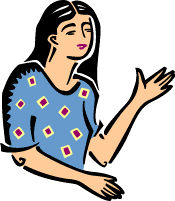 Cathy is very active in the community and has been living with HIV for over five years. She encourages women to take a stand and have a healthy attitude.
On disclosure ...
It's also harder for people who have not disclosed, because there's shame and without any support it is difficult. Everyone in my life knows that I'm positive. So I never need to hide anything from anyone. It creates a sense of normalcy. I don't feel ashamed to have to hide anything and I feel in a better position to help other women.
Knowledge is power ...
What has helped me is to be educated about the medications. I know now if something is making me sick, I immediately talk with my doctor. It's important to be able to go to your doctors and talk to them. Stand up for yourself. Be an assertive patient.
On taking medications ...
I started taking Combivir (3TC/AZT) in 1996. I was on that medication for a couple of years. There was no resistance testing at that time. Then I switched to nelfinavir (Viracept), ddI (Videx) and d4T (Zerit) and was on that for one and a half years. Got really tired of the diarrhea, I just wanted to have a bowel movement.
Then the guidelines changed and treatment breaks were introduced. I went off meds for two years. My T cells were 760 when I stopped them and they started to drop down. When they got really low, I went onto efavirenz (Sustiva), tenofovir (Viread), and ddI EC (Videx EC). At this point I had never had a resistance test.
I believe that the healthier you are when you start, the better luck in tolerating the medications. I've been very lucky. I also think that if you have the opportunity to consider medications around 300-350, this might be a good time to think about medications. It's all about your frame of mind and how you look at it.
Advertisement
Linda
Linda was diagnosed in 1992. Finding a way to continue living and do what she wants to is what has kept her going.
On being diagnosed and taking meds ...
My first thought was, "Okay, so I have this. So what do I do?" At the time, I didn't know anything except that I needed to be on medications, so that's what I did. I did what my doctor said, and I went along with it.
The first major side effect was diarrhea from the Viracept and nausea. Then I took amprenavir and I got a lot of nausea. I had to stay on it and deal with it and I thought this is how it's going to be forever.
I have to go by how I feel. If I'm taking something and I feel bad, it doesn't work for me. I had to find something that would work where I wouldn't feel like crap.
I took Kaletra and experienced lipodystrophy. Every time my doctor suggested changing I dreaded it. I thought, "Are they going to change my medications? What new thing is going to happen to me?" I got very sick on Crixivan too. That feeling of the unknown … am I going to be sick again.
I was never adherent, because of the side effects. It's hard to take something that you know will make you sick.
In November 2002, I heard good things about atazanavir so I thought I would switch. It's been the best regimen I've ever been on. I take it once a day. It can become a part of your life and not take it over. I'm now adherent!
If I can't live my life the way I want to live it, then it won't work for me.
Network, support and education ...
Talking with other positive women was helpful. I asked, "Have you been on this med? What do you think? How does it work for you?" I tried to get a real understanding. I have to read everything. I have to know everything. All the newsletters, the internet, books. Especially anything specific for women.
Positive living ...
HIV use to be very consuming in my life, but now it's not consuming. I couldn't live on that level. There has to be a balance between HIV. I still keep up -- doesn't feel like I need to do this to save my life. In the beginning there was an urgency. Now I know what I need to take care of myself.
I've been able to find a balance -- this can't be the only thing in my life. I started to look at the bigger picture. It was my life -- rather than a moment in my life.
On disclosing ...
"I was diagnosed with my husband. I wanted to tell everyone, but my husband didn't. It was this big secret -- so we didn't tell anyone for nine months. When we did tell everyone, they were very supportive. No one was very mean or rejected us.
I always thought it was better to live your life openly … what a horrible life to live with a secret. You can feel very isolated. The more people you have in your life to support you, the better you will feel emotionally, mentally and physically. It's not a secret. It's enabled me to do what I want to do.
I did an interview on TV and it was on the early evening news. As it got closer to the time that I was going to be on, I got really nervous. I didn't call anyone to tell them I was going to be on. So when it was on, I thought -- wow it's out there … there's nothing I can do. And it was very empowering. It was huge! All of my guts are out there! Taking a huge fear out into the open that wasn't bad.
It's really about your whole life. You can live with this disease. There's no decision that you have to make right now. You can take some time to think about it and figure it out if it is the best decision for you.
Dorothy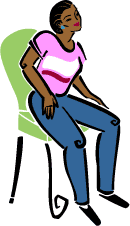 Dorothy was diagnosed in 1989. Her motto: "Me and the HIV were in the game together."
On knowing your body ...
I have learned which parts of my body are and aren't strong. I can look at the meds and get a sense of side effects and how they will affect me. I know that any of the meds with neurological side effects I can't take. I know that my digestive system is pretty strong so I can manage the ones that might affect my digestive system.
Watch your body. Study your body on the regimens. Take mental notes. Get in touch with your body. Look for subtle tones in your body.
There is a relationship between the drugs. If one gives you diarrhea, another with the similar side effect may give you the same thing.
Tips to advocate for yourself ...
When I went to the doctor, I prioritize what I am going to ask them. It can be really hard to get a doctor to listen to you. Focus on the major symptoms or problems in the beginning of your conversation, the ones that are crucial. Write things on a piece of paper. My acupuncturist said it helped her ... I itemized all the things that were bothering me.
Adherence is crucial ...
I was so determined to live. Adherence is crucial; I was so close to death. I remember going to an AIDS conference and I had to fast cause I was taking Crixivan where you have to fast for three hours when you're taking it. My friend ate French fries and felt bad, but I told him, "No, I'm choosing to fast for Crixivan."
That was a moment of clarity. I was in charge of my own medical care; it's never been the fault of my doctor. I made that choice.
The tough times ...
The first 1-3 years were real hard, then it gets easier. Then I got really sick; it was hard to get through seven years of being in bed. I had MAC, PCP, and my energy never came back. I had massive fatigue. My kidneys flared up. I told my doctor that in six months I was going to commit suicide. I thought this is really stupid that all I was doing was watching TV. My doctor replied, "Either I could help you or if we have six months -- let's get busy."
What helped me to survive? There's an African freedom song, goes something like "a long walk to freedom." Life doesn't want to die in you. Find people; go talk to someone else who may be going through a difficult time.
Self pity is a deadly thing -- we must break the cycle. I had to resolve the anger. I had to find someone in worse shape than me and help them. That put things in perspective for me.
I try to put as much fun in my life as I can.

Back to the Project Inform WISE Words September 2004 contents page.