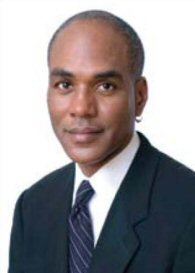 As a 52-year-old Black gay man with HIV, I have many reasons to welcome the inauguration of Barack Obama. A big one is that an Obama administration has enormous potential to reinvigorate a struggle that has been allowed to flag over the last eight years: our national fight against HIV/AIDS.
With our country facing so many challenges -- two wars, a financial meltdown and the growing threat of environmental devastation -- it may be tempting to relegate the AIDS epidemic to the lower rung of national priorities. That would be a grave mistake. Every year, more than 56,000 people in this country contract HIV. The devastation is worst among Black Americans, who represent nearly half of all new HIV infections, including two-thirds of the new cases among women and 70 percent of the new cases among adolescents.
AIDS clearly has affected certain groups more than others. But as then-Sen. Obama said in 2006: "We are all sick because of AIDS -- and we are all tested by this crisis. It is a test not only of our willingness to respond, but of our ability to look past the artificial divisions and debates that have often shaped that response."
Advertisement
AIDS, in short, is a sickness at the very heart of the American family. Like any family, America must respond to the sickness in its midst by displaying both solidarity with those who are living with HIV and a determination to make sure no one else gets infected.
This report -- Making Change Real, the 2009 installment of our annual State of AIDS in Black America series -- details both the promise and the peril of the era we now enter.
We have elected a new president and a new Congress that have vowed to take aggressive action to end the epidemic, and to focus those efforts on Black America. Our community is more aware of the crisis we face than ever. And as the State of Our Movement section of this report details, Black leaders and organizers are also tuned in, making AIDS a part of their broader work like never before. That's all the promise.
But 2008 brought shocking news of the danger we face, too. The U.S. Centers for Diseases Control and Prevention reported that the domestic epidemic is 40 percent larger than we have long believed. Even more troubling, the CDC learned, the epidemic is growing at a faster pace than we have understood. Black Americans are vastly overrepresented among the new infections in every population -- men, women, youth, you name it.
The first half of Making Change Real spells out these details and explains the trends behind them. But it also discusses the many political and public policy challenges these findings created. The federal government's response to the epidemic has been at best negligent over the past eight years, and our efforts to slow the virus's spread and care for those already infected have suffered mightily as a result. The incoming administration has much work to do in reversing those trends.
We cannot, however, relegate the AIDS fight to the government alone, not even with President Obama at the helm. We must become involved in the political process, holding both Obama and his congressional colleagues accountable for the campaign pledges they made.
We must support efforts to develop a National AIDS Strategy and we must partner with the Obama administration to strengthen HIV prevention. When opposition surfaces to needle exchange or school-based HIV prevention programs, we must speak out and persuade decision-makers that true "family values" don't allow more HIV infections to occur when proven methods exist to prevent them.
The disproportionate vulnerability of Black gay and bisexual men to HIV infection stems in no small part from the prevailing stigma associated with homosexuality. If we are serious about lowering the rate of new HIV infections, we must actively oppose stigma and promote acceptance in our churches, schools and local communities.
We must make knowing your HIV status a universal community norm. The CDC estimates that more than one in five people living with HIV don't know they are infected. Such people are often diagnosed late in the course of disease, which significantly reduces life expectancy. Late HIV testing also contributes to the spread of HIV, because people who are unaware of their infection are at least three times more likely to expose others to the virus than are people who know they are HIV-positive. We need to urge everyone to get tested, and to explain, again and again, the benefits of doing so.
Throughout much of the HIV/AIDS epidemic, mainstream Black organizations stayed on the sidelines. Thankfully, that has changed. Organizations like the Black AIDS Institute, the Balm in Gilead and the National Black Leadership Commission on AIDS have assisted leading Black organizations and historically Black colleges and universities in developing organizational action plans on AIDS. In the State of Our Movement section of this report, we update you on the process of turning those plans into actions.
Unfortunately, despite the progress we've made, we're still not where we need to be. That's in no small part due to resources. In 2006, private U.S.-based foundations gave less than a tenth of their HIV-related contributions to activities in this country -- less than a tenth! While we continue to help Africa and other hard-hit regions, we need to put out the fire here at home.
The new administration offers enormous promise for a new day in our nation's long struggle against HIV/AIDS. However, President Obama and his team won't be able to reinvigorate the national AIDS response on their own. Let's roll up our sleeves and get to work.
Yes, we can!
Yours in the Struggle,
Phill Wilson
CEO, The Black AIDS Institute