Prezista in Children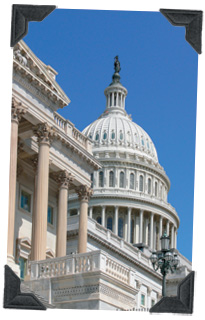 The new-and-improved HIV protease inhibitor (PI) drug Prezista (darunavir), approved by the U.S. Food and Drug Administration (FDA) in late 2006, did well in treatment-experienced pediatric patients at one year of therapy. The study participants ranged from six to 17 years of age, with half of the 80 kids under the age of 14 and half older than that.
Advertisement
The most common side effects, found in more than 15% of these participants, were fever (pyrexia), cough, upper respiratory tract infections, and
diarrhea
. Most side effects were grade 1-2 (mild), but grade 3-4 adverse events occurred in one out of four patients (26%). These were not thought to be related to Prezista (which has to be boosted with another HIV PI,
Norvir
-- generic name ritonavir). But six patients (8%) did experience grade 3-4 adverse events thought to be possibly related to Prezista/r (the "/r" is for ritonavir).
The participants had an average baseline viral load of 4.64 log (roughly 45,000). Half of them had less than 350 T-cells and half had a CD4 % less than 17%. They also had a lot of drug resistance in their virus.
After a year of therapy, 65% of study participants had a one log drop in their viral load (a significant amount, representing a 90% reduction). The percent of participants achieving less than 400 viral load was 59%, and a little less than half (48%) had less than 50 (undetectable). The average T-cell increase was 147.
The researchers wrote in their abstract that, "Darunavir/r was beneficial in this treatment-experienced, pediatric population based on the favorable tolerability, PK [pharmacokinetic, or how the drug works in the body] profiles, and virologic response rates [viral load results] at week 48."
A Better Trofile
The ability to test HIV for its CCR5 or CXCR4 profile is important to the use of a new class of anti-virus drug, the CCR5 antagonists.
The only commercial test on the market for this, Trofile (from Monogram Biosciences), now has a more sensitive test available, Trofile (ES).
Looking at the blood samples of a study with the still-experimental CCR5 antagonist drug vicriviroc, Trofile (ES) was found to indeed be superior in predicting patient response to medication.
This kind of work needs to be done, but the fact is that the original Trofile assay is no longer even available.
Isentress vs. Sustiva
An advanced stage (phase 3) study comparing Isentress to Sustiva found good results with both medications in people taking HIV therapy for the first time (called treatment-naïve).
Isentress (generic name raltegravir) is a very popular new drug from a novel drug class called integrase inhibitors. It was created for HIV treatment-experienced people whose virus has resistance to the older drug classes.
Sustiva, however, is also extremely popular, potent, and effective.
Looking at 48 week results, 86.1% of people on Isentress had achieved undetectable virus (less than 50 copies), compared to 81.9% of those on Sustiva. The Isentress group saw an average CD4 T-cell increase of 189, compared to 163 for the Sustiva group.
Drug-related adverse events were greater in the Sustiva group, 77% of the 282 individuals on it, compared to 44% of the 281 individuals taking Isentress.
One Drug Only: Kaletra
Patients of HIV specialist Joseph C. Gathe, M.D., in Houston, continued to do well after two years of HIV monotherapy -- one drug only -- with the protease inhibitor Kaletra (lopinavir with a booster dose of Norvir in it).
Dr. Gathe, who is African American, said years ago that he felt an urgent need to do something for his mostly black and Latino patients who did not have health insurance. For that reason, he designed this study with Kaletra monotherapy, which allowed him to obtain the medication free for the trial.
The experiment with a single-drug regimen -- by this time a big no-no in therapy -- was expected to succeed because of a combination of potency and Kaletra's rare ability to avoid the development of drug resistance in HIV.
The 96-week results in the 39 study participants virtually continued the successful earlier 48 week findings -- 74% had less than 75 viral load (undetectable), compared to 79% for the first year. T-cells continued to increase throughout the two years, with half of the participants seeing an increase of more than 310, and half less than that.
In the first year, the few (six) participants who experienced detectable viral load were found to be non-adherent, and counseling or intensification (adding other HIV medication) succeeded in bringing their viral load back down to undetectable for four of them.
In the second year, counseling helped bring viral load back down to undetectable in six of eight participants with low-level (but detectable) virus.
Happily, there was no development of PI resistance in the virus of the participants for whom Kaletra failed, or who had detectable virus on-and-off during the study. See more below.
More One Drug: Kaletra
At the same time, another poster presentation on Kaletra reported that, "After three years of follow-up, the OK-04 study shows that lopinavir/ritonavir monotherapy can maintain HIV viral suppression in a very large proportion of patients." "OK" stands for "Only Kaletra."
The Spanish researchers went on to report that, "Of the 100 patients initially randomized to lopinavir/ritonavir monotherapy, 71% remain on monotherapy with an HIV viral load of less than 50 HIV-RNA copies/mL at week 144. This result supports the durability of lopinavir/ritonavir and is consistent with the long-term follow-up of our pilot clinical trial in which 66.7% of patients randomized to lopinavir/ritonavir monotherapy remain on monotherapy and with HIV-RNA [less than] 50 copies/mL after four years of follow-up (J Antimicrob Chemother. 2008; 61:1359-61). Three-year results of OK-04 trial support long-term efficacy and a minimal risk of resistance of the strategy of lopinavir/ritonavir monotherapy with reintroduction of nucleosides [a different class of HIV drug] as needed."
Importantly, these study participants were treatment-experienced and still maintained undetectable viral loads when put on Kaletra monotherapy. They were not, however, allowed to join the study if their HIV already had resistance to PI drugs.
Syphilis and HIV
There's an epidemic of syphilis among gay men in the U.S. at this time. Some good news: NIAID (National Institute of Allergy and Infectious Disease, part of the U.S. National Institutes of Health, or NIH), reported that, "In a large, prospectively followed cohort [group] of HIV seroconverters [recently-infected individuals] with equal access to free healthcare, syphilis co-infection did not affect time to AIDS or death."
According to the report, "Syphilis co-infection transiently decreases CD4 count and increases viral load (VL) in HIV-infected persons. With the continued increase in syphilis cases among those with HIV, understanding whether these changes affect time to AIDS or death is important."
The NIAID researchers looked at a military cohort of 2,239 seroconverters from 1986 to 2006. There was confirmed syphilis in 9% of them (205 individuals) and probable syphilis was determined in another 3% of the group (66).
"Those acquiring syphilis were more likely to be older, African American, male, and co-infected with hepatitis B/C or other STDs. There was no difference in time from seroconversion to HIV diagnosis or in baseline CD4 or VL between those with and without syphilis."
Syphilis is still a threat. Note the "access to healthcare" here, whether it's free or not. See News Briefs on page 14 for more on this epidemic.
Epzicom vs. Truvada
Among the studies that have compared the two competitors was a British review of 12 clinical studies. The poster presentation reported greater effectiveness with Truvada.
"This systematic review of first-line clinical trials of 2NRTI [such as Epzicom or Truvada] plus boosted PI, with standardized HIV RNA [less than] 50 copy efficacy data, using the [U.S.] FDA TLOVR algorithm [a type of statistical analysis], suggests higher efficacy for first-line use of a [Truvada] NRTI backbone, relative to use of [Epzicom]. This apparent difference in efficacy was seen for patients with baseline HIV RNA levels below and above 100,000 copies/mL. A similar difference in efficacy was shown in a systematic review of first-line trials of [Truvada/Sustiva] vs. [Epzicom/Sustiva] (Bartlett 2006)."
The report also noted that, "There is conflicting evidence on the relative efficacy of [Truvada] versus [Epzicom] from three direct head-to-head randomized trials. Two trials suggest higher efficacy for [Truvada], and one trial shows non-inferior efficacy for [Epzicom]." The first two studies were independent, while the last one was conducted by the manufacturer of Epzicom. See News Briefs on page 14 for more on this issue.
HIV Therapy and Bone Loss
There was ironic news from the large, international SMART trial. The same study that showed a greater risk of disease and dying for people who go on-and-off HIV therapy now shows that those who continuously take their antiviral meds have a greater risk of bone mineral density (BMD) loss. Still, the researchers noted that, "Intermittent [on-and-off] ART is not recommended due to increased risk of AIDS and death observed in the SMART study." Results were from a sub-analysis of 214 study participants being followed in the SMART trial. The study report said the decline in bone mineral density could possibly lead to fractures. Bone fractures and even hip replacements have been seen unexpectedly in HIV patients, with medical providers scrambling to determine if medications were the cause and if so, which medications in particular. In this report, the researchers were unable to attribute loss in BMD to any particular drug or drugs.