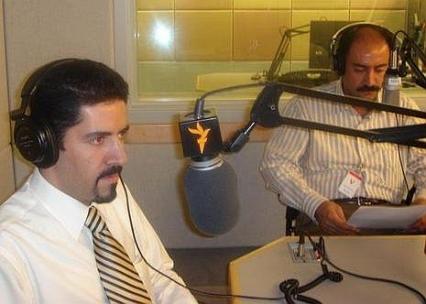 Iranian HIV/AIDS doctors Kamiar and Arash Alaei
In the last few weeks, two very different injustices have reminded the world that AIDS advocates and providers are too often persecuted. In Iran, two internationally respected HIV/AIDS doctors await a verdict this week on charges of attempting to overthrow the state. Last week in Senegal, nine men who were involved in HIV-prevention work were sentenced to eight years in prison on charges of "indecent and unnatural acts" and "forming associations of criminals" -- in other words, homosexuality.
"AIDS activists who are providing outreach are more easily identified and therefore are at the focal point for police abuse and arrest," said Joe Amon, director of HIV/AIDS programming at Human Rights Watch. "Whether it be MSM communities in Senegal or injection drug users in Eastern Europe, these are communities that are hard to reach."
Supporting Imprisoned Senegalese
Advertisement
The nine men in Senegal, who were all under 30, were arrested while gathered at the home of Diadji Diouf, who heads an organization that provides HIV prevention services to gay men in Senegal. Diouf was among the arrestees.
The arrests came weeks after Senegal hosted an international AIDS conference. Though Senegal criminalizes homosexuality, this is the first known case in which people have been sentenced. In February 2008, ten men and one woman were arrested in Dakar after a magazine printed pictures of a wedding between two local men. The publicity and arrests created tremendous backlash towards LGBT people in Senegal.
This wave of arrests is a setback not just for gay rights but for the country's AIDS treatment and prevention services.
"Senegal had a very strong response on AIDS for a long time and has acted progressively in its response," Amon said. "Like a lot of cases, these sort of things happen when there's a struggle between people who want to continue this progressive response and religious conservatives who see a threat in men who have sex with men."
Iranians Await a Verdict
Iranian authorities arrested brothers and doctors Kamiar and Arash Alaei in June but did not try them until earlier this week. The brothers are well-known internationally for their work treating HIV/AIDS patients in Iran.
"We face a huge potential HIV problem in Iran, and in order to start to confront it, we need to talk about the root causes. It is not easy to talk about sexual matters in what is still a very traditional country," Kamiar told the BBC in 2004.
The charges against the brothers cite their international travel to share research on AIDS and harm reduction as evidence. But there is zero evidence that the doctors were attempting to "overthrow the state." The case is emblematic of the increasingly oppressive environment in Iran, said Physicians for Human Rights Outreach and Constituency Organizing Director Sarah Kalloch.
"It's critically important for them to share best practices and the government is confusing this with something political," Kalloch said.
Because of the Alaeis' international ties, there have been global protests over their arrest, including at the International AIDS Conference in August and at the United Nations in September.
The doctors' approach to fighting AIDS is in opposition to the Iranian government's unscientific treatments for the disease. In 2007 Iranian President Mahmoud Ahmadinejad announced that Iran's scientists had created an herbal medicine to boost the body's immune system against HIV/AIDS. According to news reports in November 2007, the Iranian Minister of Health and Medical Education stated that all patients with advanced HIV disease -- more than 1,500 overall -- would be treated with the unproven medication.
How You Can Help
In both of these cases, there has already been a strong international outcry, but pressure on the Senegalese and Iranian governments needs to continue.
Join the more than 3,000 people who have signed a petition calling for the Alaeis' freedom. You can also write a letter to the Iranian embassy in the United States or put pressure on your Congressional representatives.
Similarly, to speak out against the injustice in Senegal, you can contact Senegal's embassy in the U.S. or contact your Congressional representatives.
"All of those things feel like small things, but they can have a cumulative impact by putting international pressure on the government," Amon said.