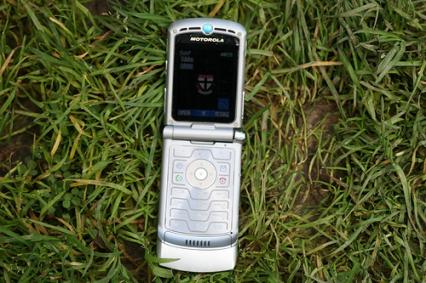 Obama call disappointing for some grassroots advocates
As Obama's transition period ends and his presidency begins, domestic AIDS advocates are continuing the push for a National AIDS Strategy that includes meaningful community involvement.
While the Obama camp has largely received rave reviews for seeking the input of people in the grassroots AIDS community, some advocates were disheartened by the Obama transition team's conference call about AIDS in America last week.
Advertisement
Despite the fact that the call was billed as an open discussion, when the call's organizer Parag Mehta opened the floor to responses, most speakers were well-known national leaders. That group included the AIDS Institute's Carl Schmid, AIDS Action Executive Director Rebecca Haag, and Black AIDS Institute CEO Phil Wilson, all of whom repeated requests already submitted in transition documents to the new administration.
"There weren't a lot of new or innovative ideas discussed," said Housing Works National Organizer Larry Bryant. "Part of our effectiveness as a community means we should encourage new leadership."
D.C. Fights Back Co-Chair George Kerr was one of the 140-plus people on the call and was not chosen to speak. He was disappointed by the lack of inclusion on the call of people living with AIDS who work on the front lines of the epidemic.
"They need to meet with PLWHAs and the people who are affected," Kerr said. Still, he noted, "It's a great start. At least the administration is open to the idea. We've been shut out for the last eight years."
A call to the Obama transition team requesting clarification on the call's speaker-selection process was not returned.
Hear what happened for yourself by listening to an audio recording of the hour-long call.
The Grassroots Are Growing
Despite a bit of a letdown last week, the grassroots organizing wing of the National AIDS Strategy is taking matters into its own hands.
Activists from the Campaign to End AIDS will rally in D.C. on March 11 to chart the progress of their demand that the Obama administration create a National AIDS Strategy within 100 days of taking office. This event willl be held 50 days into Obama's term, and advocates will measure concrete steps, such as the appointment of someone to spearhead the National AIDS Strategy. (At least advocates won't have to worry about a Bush appointee hanging on such as ab-only supporter Mark Dybul)
Members of the Campaign to End AIDS, Community HIV/AIDS Mobilization Project (CHAMP), Student Global AIDS Campaign, and other interested individuals are also developing materials to facilitate town hall meetings across the country and encouraging people to seek input to give to the Obama administration.
And today in Jackson, Mississippi, where there is still energy around AIDS advocacy on the heels of Campaign to End AIDS' Stand Against AIDS, advocates are incorporating suggestions for a National AIDS Strategy into a Martin Luther King Jr. Day event.
At What Would King Do (WWKD)/AIDS Day, organized by AIDS Action in Mississippi, the NAACP, ACLU and a Brave New Day, advocates will discuss AIDS as a social justice issue through the lens of Dr. Martin Luther King, Jr.'s activism. Participants, who will filter in and out at the busy Jackson mall where the event is being held, will also learn about the National AIDS Strategy movement and be invited to endorse it at nationalaidsstrategy.org.
As Robin Webb, one of the event's organizers, noted, pushing a National AIDS Strategy is not a tough sell; after all, Obama endorses it.
"The interesting thing about a National AIDS Strategy is that it really isn't controversial," Webb said. "That's beautiful."
Photo credit: www.flickr.com/photos/jsarcadia/2723112995/.