Dear Community Colleagues,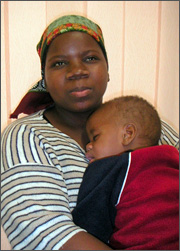 HIV/AIDS physicians and advocates around the world call on the Director General of the World Health Organization, Dr. Margaret Chan, to revise WHO guidelines to save the lives of women. We call on Dr. Chan and the WHO to show leadership in stopping harmful single-dose treatment for expectant mothers and infants.
Calling for an immediate revision of WHO's treatment guidelines to reflect current knowledge regarding the dangers of single-dose treatment is a broad coalition led by AIDS Healthcare Foundation (AHF). Supporters include Dr. Homayoon Khanlou, AHF's Chief of Medicine, USA; Dr. Julio Montaner; Dr. Robert R. Redfield Jr., Director of the HIV Program at the University of Maryland, School of Medicine; Dr. Jane Aronson, CEO/Founder of Worldwide Orphans Foundation; Dr. Sophia Mengistu, Country Director/Ethiopia, Worldwide Orphans Foundation; Dr. Rodney L. Wright, Director of HIV Programs, Albert Einstein College of Medicine; and, Dr. Martina C. Fuchs, Founder/CEO, Real Medicine Foundation. (Sign on if you would like to join this growing coalition).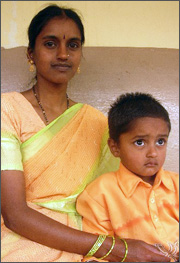 At issue with changing the standard of care are clinical efficacy and fairness. Numerous studies have shown that a short-course, single-dose regimen can raise the risk of viral resistance and jeopardize the effectiveness of future treatment for the mother as well as the child, if transmission prevention fails and treatment is needed. Just one example: a recent study comparing anti-HIV treatment regimens -- "DSMB Finds Ritonavir-boosted Lopinavir Superior to Nevirapine in HIV-positive Women Who Previously Took Single-dose Nevirapine" published on October 28, 2008 as a bulletin in the National Institute of Allergy and Infectious Diseases -- demonstrates the ineffectiveness of Nevirapine to treat HIV-infected women who previously took single-dose Nevirapine to avoid transmitting HIV to their newborns.
The largest study of mother-to-child transmission rates to date, published in 2008 in the journal AIDS, found that if appropriate full-course treatment is administered, 99% of babies were born uninfected with HIV. We call on Dr. Chan to commit today to saving the lives of mothers as well as their babies.
It is wrong to continue a practice that endangers the lives of mothers and infants while low-cost full-course treatment is available. While the current WHO guidelines acknowledge the risk of viral resistance, single-dose therapy remains a recommended method. Since most developing countries rely on the guidelines to help shape health policy, WHO must lead the way toward widespread implementation of full-course therapy for all expectant mothers and infants. The health outcomes of thousands of women would be vastly improved and the lives of thousands of children could be saved.
Open Letter to Dr. Margaret Chan, World Health Organization Director General
November 26, 2008
Dr. Margaret Chan, Director General
World Health Organization
Avenue Appia 20
CH - 1211 Geneva 27
Re: WHO Guidelines for the Use of HAART in HIV Infected Pregnant and Breastfeeding Women
Dear Director Chan,
We the undersigned HIV/AIDS medical care providers and advocates are concerned about the use and recommendation of short-course therapy (such as single-dose Nevirapine and/or Zidovudine) for expecting and breastfeeding mothers considered ineligible for full-course Highly Active Antiretroviral Therapy (HAART) by WHO's current guidelines. Short-course treatment has been proven to be less effective at preventing HIV transmission and less safe for both mother and child than a full HAART regimen. Therefore, we call for World Health Organization (WHO) treatment guidelines to be changed to recommend full-course antiretroviral treatment for all expecting and breastfeeding mothers worldwide.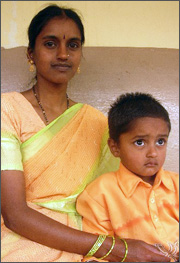 It is universally acknowledged that the reduction -- and eventual elimination -- of HIV among children represents not only a moral obligation but also an important front in preventing new HIV infections. Currently, over 2 million children are infected with HIV and there are several hundred thousand children born HIV positive each year (an estimated 330,000 to 410,000 in 2007). Over 90% of these infections are a result of transmission from HIV positive mothers to their infants [2008 AIDS epidemic update. Geneva, UNAIDS/WHO, 2008]. While these troubling numbers actually represent some progress compared to previous years, it is clear that more effective and sustainable interventions are needed to meet our commitment to reduce HIV among children and deaths among mothers.
Despite this, WHO guidelines on the prevention of mother to child transmission (PMTCT) still recommend short-course therapy even though it is clinically less effective at preventing MTC transmission and more harmful than full-course antiretroviral treatment. In contrast, the use of full-course ARV therapy essentially eliminates MTC transmission, lowering the overall risk to as little as 1.2%. The largest study of MTCT rates to date found that when appropriate full-course treatment is administered, 99% of babies were born uninfected with HIV. Moreover, these findings are consistent with several other studies that found that the primary effect of HAART, a reduction in the amount of HIV virus in the body, also essentially eliminates the risk of acquiring HIV via sexual transmission.
However, changes to the clinical practices of countries using short-course therapy cannot take place without the WHO's leadership. Most developing countries rely on WHO guidance before they change or implement any clinical policy; therefore it is imperative for the WHO to revise its treatment guidelines on this matter to help facilitate the transition from short-course therapy to full-course HAART.
Widespread implementation of this standard will dramatically reduce the number of children born with HIV, reduce the number of women at risk for developing resistance to standard first-line treatments and will have a tremendous economic impact in lower income countries as the number of people requiring higher-priced second-line treatments will also be reduced. Implemented worldwide, the health outcomes of thousands of women would be vastly improved and the lives of thousands of children could be saved.
We look forward to the WHO's leadership and action on this matter.
Sincerely,
Michael Weinstein, President
AIDS Healthcare Foundation
Homayoon Khanlou, MD, Chief of Medicine USA
AIDS Healthcare Foundation
Robert R. Redfield, Jr., MD, Professor/Chief of Infectious Diseases
University of Maryland, School of Medicine
Jane Aronson, MD, CEO/Founder
Worldwide Orphans Foundation
Sophia Mengistu, MD, Country Director/Ethiopia
Worldwide Orphans Foundation
Rodney L. Wright, MD, MS, Director of HIV Programs
Albert Einstein College of Medicine
Martina C. Fuchs, MD, PhD, CEO
Real Medicine Foundation
Julio Montaner, MD
David Camerini, PhD
University of California/USA
Ninad Desai, MD
Kings County Hospital Center/USA
Justin Wane, MD
Association of African Universities/Ghana
Musa Dankyau
Director of Medical Services/ECWA Medical Department/Nigeria
Robert Salata, MD
Case Western Reserve University/USA
Margaret Feeney, MD
Harvard Medical School/USA
Thomas Patterson, PhD
University of California San Diego/USA
Halima Dawood
Principal Specialist: Infectious Diseases, Greys Hospital/South Africa
Alan Leviton, MD
Montefiore Medical Center/USA
Rolando Viani, MD
University of California San Diego Medical Center /USA
Gilbert Bakasa, Pastor
Nazarene Compassionate Ministries/Zambia
Judith Feinberg, MD
University of Cincinnati/USA
Veronique Folack Sijou, President & Founder
Women's Promotion and Assistance Assoc./CAMEROON
Riitta Dlodlo, MD
Zimbabwe
Gladys Tether-Yeboah
World Vision International/Ghana
Elizabeth Dax, Prof and Director
National Serology Reference Laboratory, & Director of WHO CC on Diagnostics/Australia
Moniek Albertinevan der Kroef, Policy Advisor
STOP AIDS NOW!/Amsterdam
Glyn Townson, Chair
BC Persons With AIDS Society/Canada
Chinkholal Thangsing, M.D.
Asia Pacific Bureau Chief, AHF India Cares /India
Patricia Campos, M.D.
Latin America Bureau Chief, AHF Latin America
Bernard Okongo, M.D.
East-West Africa Bureau Chief, AHF Uganda Cares /Uganda
Ndili Buhlungu, M.D.
Southern Africa Bureau Chief, AHF Southern Africa
Pat Bumgardner, Reverend
Global Justice Ministry of Metropolitan Community Churches/USA
Patricia Burns
Senior Programs Manager, Harvard School of Public Health/USA
Betty Anne Thomas
Executive Director, Hamiltom AIDS Network/Canada
Jonathan Jacobs
Professor of Clinical Medicine, Weill Cornell Medical College/USA
Paula J. Lum, MD, MPH
University of California, San Francisco/USA
Zelaelm Adugna
Save the Children/Ethiopia
Mina Nakawuka, MD
AIDS Healthcare Foundation/Uganda
Faieza Sahid
University of Kwa-Zulu Natal/South Africa
Sharon Murphy
The McGregor Clinic/USA
Lyza Archipov
McGregor Clinic, Inc./USA
Bhawani Shanker
Kusum Secretary & Executive Director, Gram Bharati Samiti (GBS)/India
Catherine Chien, MD
AIDS Healthcare Foundation/USA
Uraipun Jongthavorn, NP
AIDS Healthcare Foundation/USA
Maria Fedorova, Ms
Abbott Laboratories/Russia
Laveeza Bhatti
Clinical Instructor of Medicine, AIDS Healthcare/ UCLA/USA
Alvaro Lopez, M.D. USA
Paul DenOuden, MD
AIDS Healthcare Foundation/USA
Ian Frank
Professor of Medicine University of Pennsylvania/USA
Deborah Holmes MD
AIDS Healthcare Foundation/USA
Shubha Kerkar, MD
AIDS Healthcare Foundation/USA
Victor Lewis, M.D.
MGH/Chelsea/USA
Hans Spiegel, MD
Montefiore Children's Hospital/USA
Thai, Nguyen
Medical Doctor, AIDS Healthcare Foundation/USA
Dr. N. Dayanandarao Nokku MD
Holy Family vo Routhulapudi/India
Abel Akara Ticha , Summit Magazine/Cameroon
Aisha Nazli, McMaster University/Canada
Alan Todd /United States
Alex Govender, Volkswagen South Africa/South Africa
Alicia Peterson, Positive Healthcare/USA
Angela Janse vanRensburg, AHF/USA
Angela Giovanniello, Pharm D, Montefiore/USA
Angelica Skouras
Anita Gillespie/United States
Ann Smith, HIV Corporate Strategist, CAFOD/England
Anthony Bolden, Individual/USA
Arcelia Paz Promise/Mexico
Augusto Lugo/USA
Barbara Weiser, Wadsworth Center/US
Benjamin Nwammadu, Administration Manager Center for the Right to Health, ImoState Action Committee on AIDS/Nigeria
Brenda Done, St Joseph's Health Care/Canada
Bright Drah, University of Toronto/Canada
Carl Goff /USA
Carol Griffin
Cesar Carrasco Ayala, Coesida/Mexico
Chandarith Cheang, UNV/Malawi
Chinyere Uzomba, Spectrum Broadcasting LTD/Nigera
Chris Troupe, Provider Relations Representative, AIDS Healthcare Foundation/
Christina Slack, Out of the Closet/USA
Christine Pasmore/United States
Claudia Grinzi/Australia
Clement Banwiwo, NAP/Ghana
Compaor Zonabo, Vie Positive/Burkina Faso
Daniel Alberto Ruvalcaba Herrera, Enlaces de la Diversidad A.C./Mexico
Danny Ray/USA
Dao Lieu, AIDS Healthcare Foundation/USA
David Zakus, Centre for International Health, Dalla Lana School of Public Health, University of Toronto/Canada
Dean Stephens, Fraser Communications/USA
Deborah Lobban, Reborn Classics/Canada
Deon Davis, Rrip-It Condoms/USA
Devika Jayasinghe, AIDS Healthcare Foundation/USA
Dhayan Dirgantara, Spiritia Foundation/Indonesia
Diana Guerrero, AHF/USA
Dinesh Singh, Open Door/South Africa
Dipen Prajapati, Micro Are Trust/India
Donald Bliss/United States
Dorit Thies/USA
Dr Thomas Ellison, Project Help/Usa
Nandlal Jotwani, Ph.D., President, Global Harmony, Non-Profit Ngo/India
Dr. Patricia E Gonzalez Moreno, MD, Programa Binacional Materno Infantil/Mexico
Eartha Dumond, International Children Aide Reaching Everyone/Broward
Ejay de Wit/The Netherlands
Elisabeth Crafer, Positively Women/England
Emery Chang, UCLA/USA
Ernestine Bailey, AHF/USA
Ethel Kapyepye, World Vision International/Malawi
Etsuko Kita, JRC Kyushu Int'l College of Nursing/Japan
Evah Budala, Trinity College Department of Global Helath/Ireland
Federico Lopez, Case Manager, SRO Housing Corporation/USA
Fil - Jr. Tabayoyong, Baptist Medical Missions International/Cambodia
Flora Raines-Pinkerton, Desoto County Dept of Health/USA
Francisco Xavier De Melo, Love Life Society/India
Georgina Gutierrez, Coordinadora Nacional, Movimiento Mexicano de Ciudadana Positiva/Mexico
Glynis Alonzo-Beaton, Young Women's Christian Association/Guyana
Guerline Toussaint/United States
Harold Burger, Program Director, Viral Disease Research Physician, Wadsworth Center/USA
Harriet Kivumbi, Private/Uganda
Harry Luecke, AIDS Healthcare Foundation/USA
Helena Zweifel, aidsfocus.ch/Switzerland
Holly Shea, Medical Assistant/Health & Safety Instructor /USA
Ian Woolley/Australia
Irene K Adams, Clinica AMMOR/Brazil
Isabel Pinto-Coelho Sena, AIDS Healthcare Foundation/Netherlands
Jacqueline Green, AHF/USA
Jacqueline Quintanilla, AIDS Healthcare Foundation/UNITED STATES
Jacques Mokhbat, Lebanese AIDS Society/Lebanon
Jane Lennon/UK
Janet Feldman, Founder/Director, KAIPPG International, ActALIVE/USA
Janet Pierce/USA
Jason Farmer
Jazmyn Hallman/Canada
Jeanne Hershey-Weber, Nurse Practitioner, A.H.F./U.S.A.
Jennifer Gauthier, AIDS Healthcare Foundation/United States
Jessica Godinez/USA
Joanna Hernandez, AIDS Healthcare Foundation/USA
JoAnna Rhoden-Plaza
John Hawes, The AIDS Reader/USA
Josephine Irene Uwamariya
Juline Lewis, Board of Director, The Jamaican Network of Seropositives/Jamaica West Indies
Kabore Emmanuel, Sos Sida/Burkina Faso
Karen Haughey, RN, Positive Healthcare/AIDS Healthcare Foundation/USA
Karl Shaw/USA
Kashif Khan, Executive Director, Feel… living for others/Pakistan
Katarina Lindahl, Secretary General of the Swedish Association for Sexuality Education, RFSU/Sweden
Katherine Finley, AIDS Healthcare Foundation
Kathleen Wolff
Kavitha Anisetty/USA
Keith Sadler, Atlantic County Dept. of Family & Community Development/United States
Kelly Blanpied, AIDS Healthcare Foundation/USA
Kim Neuhauser/USA
Koteswa Ra Rao Seelam, Health & Education For Social Action/India
Kumar Gaurav, Assistant V.P. & Head of Consulting Practice at Zensar , Govt of Gujarat/India
Kurt Frieder, Director, Fundacion Huesped/Argentina
Lakshmi Bonthu, one million tests, Adarsha Education Society/India
Lark Lands, H.O.P.E./USA
Laura Ballinger, AHF/Positive Healthcare/United States
Lauren Sporillo
Liani Parte, ZAA/India
Lisa Hamilton, AIDS Healthcare Foundation/United States
Liza Santiago
Logan Berkana
Lola Delgadillo, Galegi/Mexico
Louise Hogarth, Dream Out Loud/USA
Lydia Gresham, AIDS Healthcare Foundation
Manizha Haitova, Center on Mental Health and HIV/AIDS/Tajikistan
Manuel Garcia, AIDS Healthcare Foundation
Mara Kumbweza Banda, Paradiso House Home Based Care/Malawi
Marco Rodriguez, Leon Gay/Mexico
Margie McGough, AHF/PHC/USA
Maria Agustina Rodriguez Hernandez, MEXFAM/Mexico
Marie Levek, AIDS Healthcare Foundation/USA
Mary Glenn/United States
Maryann Oscar, Positive Healthcare/AHF/United States
Melissa Bailey, AIDS Healthcare Foundation/USA
Melissa Castaneda, AIDS Healthcare Foundation/USA
Michael Kaltenbach, AHF/USA
Michael Zimmerman, AIDS Healthcare Foundation/
Michael K. Hart/Canada
Milka Cherotich, Chairlady Treasurer, Jumuiya Women Group/Kenya
Monica Rutherford, AHF/Positive Healthcare/USA
Moore Jeff
Nahgwa Rebecca Ogbimi, Mrs., Health Reform Foundation of Nigeria/Nigeria
Natalia Marlowe, Celera
Nguyen Dinh Anh, General Office of Population and Family Planning, Ministry of Health/Vietnam
Nomalizo Matsheketwa, AIDS Healthcare Foundation/South Africa
Oladimeji Arewa, Niger Delta University Teaching Hospital Bayelsa State Nigeria/Nigeria
Padam Chand , NCASC/Nepal
Panjasaram Naidoo, IAS/South Africa
Pansy East, Program Manager AHF Healthcare Centers, AIDS Healthcare Foundation/USA
Parveen Kaur, AHF/USA
Pascale Robitaille, Sexologist, Stella/Canada
pavan kumar konduri, THREADS/India
Peninah Mwangi, Bar Hostess Programme/Kenya
Peter Ziba, Pastor, CHILA TB, HIV/AIDS Advocates/Zambia
Prakash Jeena, Department of Paediatrics/South Africa
Priyadarshini Indira, Rass/India
Rajeswara rao Kakarlamudi , GAWS/India
Ramesh Tiwari, Secretary, Manav Kalyan Pratisthan/India
Randolph Shannon, AIDS Committee of Ottawa/Canada
Ransford Bekoe , Christ Presby HIV Club/Ghana
Ravi Kumar, 1 Million Tests, Bandi Srinivasarao Memorial Social Service Society/India
Renata Martinez, CEPAVIH/Mexico
Renee Dozier/USA
Richard Meech, Hawkes Bay DHB/New Zealand
Rick Quezada, AIDS Healthcare Foundation/USA
Robert Catalla, Ahf Jacksonville/Usa
Robindro Rajkumar, Production Assistant, Doordarshan/India
Rodman Davis, Ceo, Rrip-It Condoms/USA
Roger Cervantes de la rocha, senor, redcor/costa rica
Rosie Mngqibisa, ACTG/South Africa
Roy Dhlamini/Zimbabwe
S.M Nazer Hossain, Integrated Social Development Effort (ISDE) Bangladesh/Bangladesh
S.M Rezaul Islam, Bandhu Social Welfare Society/Bangladesh
Saka Mohammed Jimoh , Health Reform Foundation of Nigeria (HERFON)/Nigeria
Salvador Meza Ortiz , Grupo Vihda Puebla/Mexico
Sandeep Saluja, AIIMS/India
Sandra Walker
Sandy Tzogas/Canada
Sandy Walker
Sara Edna Carriles Vargas, CAPASITS Tampico/Mexico
Sarath Chhim, AHF-Cambodia Cares/Cambodia
Scott McKenzie, Registered Nurse/USA
Shailesh Pednekar/India
Sherri Montiy , AHF/Positive Healthcare/USA
Shilpa Sayana, MD, MPH, AHF
Shivaswamy Rajendra Prasad, Swami Vivekananda Youth Movement/India
Sibongile Zigana/South Africa
Simone Le Moal
Siva Shankara Rao Sudani, Mr., Health Organisation For Poor Earners (Hope)/India
Sivanna.K.John John, Kadiyam, New Living Hope Rural Development Society/India
Sonia Rodney/United States
Sophie Billot
Sostena Romano/USA
Srihari Yamanoor, Self/USA
Stephen Talugende, Captain, Uganda Peoples Defense Forces/Uganda
Susana Sandra Oliver, Professor, Sexuality Gender Deaf And Disability/Mexico
Tamara Finkler
Tay Aston
Terry Anderson/USA
Thaidra Gaufin
Thando Mwelase, Medical Officer In A Research Unit/South Africa
Thol Men/Cambodia
Tinne Laursen, Infectious Diseas dep. Skejby/Denmark
Titchui Chan, MS
Todd Cross
Trudie Harrison, Mosamaria AIDS Ministry/South Africa
Ursula Brown, Volunteer, The Aids Network, Hamilton, Ontario, Canada/Canada
Vin Samnang, AIDS Healthcare Foundation, AHF Thailandcares, Center of Hope/Thailand
Wesley Chirchir, Kenya Community Sports Foundation/Kenya
William Holzemer, RN, PhD, FAAN, University of California, San Francisco/USA
William Cintron/USA
Yang Yang/USA
Zonabo Compaor, Consillre, Vie Positive/Burkina Faso
Zora Mahdavi /United States