Join Protest in D.C. Next Thursday, Nov 20; Free Buses From NY, Philly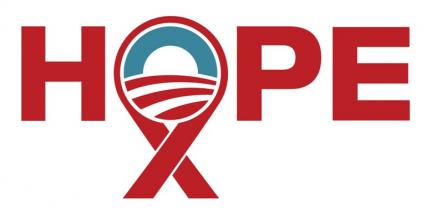 On Thursday, November 20, some 1,000 AIDS activists from around the East Coast will gather in Washington, D.C. to hold a faux-inauguration of President-elect Barack Obama. The group is looking for Obama to show leadership on AIDS during the first 100 days of his presidency.
A diverse cadre of five people will perform as Barack Obama. The crowd will ask the "president" if he can commit to ending AIDS. The crowd will respond "Yes we can can!" and "Yes we will!!" The group will march to the White House, then to the transition team office. The activists will present their thanks to Sen. Obama for his AIDS plan, and remind him to implement its promises as soon as possible.
Free buses will come from New York and D.C. For more information, or to help sponsor the rally go to 100daystofightaids.org.
Advertisement
Specifically the group is calling on Obama to:
Guarantee care and treatment for all people with HIV in the U.S.
Ensure housing is available for all people with HIV
Ensure HIV prevention justice, including lifting the federal ban on syringe exchange and funding comprehensive sex education
Reform the U.S. global AIDS plan, including promoting science-based prevention, funding health care workers and promoting low-cost medication
Fully fund U.S. global AIDS, tuberculosis, and malaria programs at $59 billion over five years.
Obama's AIDS plan uses vaguer language and less specifics than the activists' demands, but largely shares the same goals, including implementing a national HIV/AIDS strategy, promoting comprehensive sex-education, and increasing access to affordable drugs.
Check out 100 days to fight AIDS for the full descriptions of the demands.
"President-elect Obama has made a tremendous commitment," said Health GAP Organizer Kaytee Riek. "We want to make sure he has the support from the AIDS community to do what he said he's going to do."