First-Person Stories | Word on the Street
World AIDS Day is the perfect time to find out what it's like to live an HIV-positive life. Browse our collection of interviews; both transcripts and audio files are available! For more first-person interviews, visit TheBody.com's Podcast Central or subscribe to our popular series This Positive Life.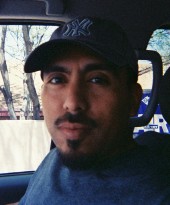 Living Openly as a Gay, Positive Man in the Hispanic Community
The U.S. military's "don't ask, don't tell" policy got Enrique Franco discharged from the Army. It also, oddly, was the reason he found out he was HIV positive. As Franco explains in this moving interview, diagnosis turned his life upside down, but he's now standing tall. "This is my body, this is my life," he says. "I'm not going to stop living. I refuse to put my head down."
Listen to his story (34 min.)