Print this page • Back to Web version of article
---
100 Questions & Answers About HIV and AIDS
2008
An excerpt from 100 Questions & Answers About HIV and AIDS, published by Jones and Bartlett Publishers, 2008. To purchase this book, click here. To read or listen to an interview with Dr. Gallant, click here.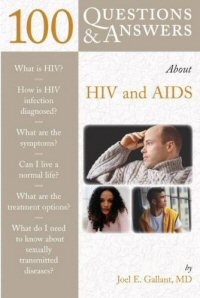 ---

This article was provided by Jones and Bartlett Publishers. You can find this article online by typing this address into your Web browser:
http://www.thebody.com/content/art48727.html

General Disclaimer: TheBody.com is designed for educational purposes only and is not engaged in rendering medical advice or professional services. The information provided through TheBody.com should not be used for diagnosing or treating a health problem or a disease. It is not a substitute for professional care. If you have or suspect you may have a health problem, consult your health care provider.