A Leading Expert on HIV in the Transgender Community Explains Why There's More Work to Be Done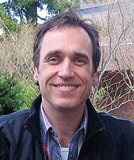 Psychologist Walter Bockting is the author and editor of several books, including two on transgender people with HIV. He recently spoke with PA about some of his research and work within the transgender community. In his book Transgender and HIV, Bockting points out that transgender challenges our conventional understandings of sex, gender, and sexual orientation, and forces us to develop more effective HIV interventions for all. Bockting is Associate Professor at the Program in Human Sexuality, Department of Family Medicine and Community Health at the University of Minnesota Medical School in Minneapolis. He coordinates the University of Minnesota Transgender Health Services. He is the current President Elect of the World Professional Association for Transgender Health.
This is the complete, unedited version of the interview; a much shorter, edited version ran in the July/August issue of Positively Aware magazine.
Advertisement
Are there any data on the overall demographics of the transgender community, or the prevalence of HIV within the transgender community?
The demographics are hard to determine for transgender people because it's not included in the census. It's also not been included in surveillance data until recently, when we were given a separate category for transgender.
In other countries where there is centralized healthcare and everyone can access care to feminize or masculinize their bodies through hormones or surgery, the rate is at least 1 in every 12,000 for male-to female [MTF] and 1 in 30,000 for female-to-male [FTM]. But these are transsexuals who access the system and this does not include many more transgender people who don't get their hormones this way, or are transgender and don't feminize or masculinize their bodies. The entire transgender population is likely to be much larger, perhaps 1 in every 2,000.
According to a recent meta-analysis, the prevalence of HIV infection is between 12-28% (12% self reported and 28% tested positive). A higher incidence was found among African American MTF transgender persons. Overall the transgender community probably has a lower rate than 12%, because in the studies we've seen so far researchers are targeting more vulnerable groups.
In Minnesota we did a study of a much broader segment of the transgender population, and we found that 2% were HIV-positive, although the more marginalized in our community may not have been as well-represented in this particular study. It may be closer to between 2-12% that are HIV-positive, but again that is why the CDC recently agreed to track transgender people better because we've got to get a better picture of the prevalence of HIV in this population.
What led you to become involved in the work you are doing?
I've been involved in working with transgender people for a long time, and in my clinical practice in the early nineties we began to see more and more transgender persons testing positive in Minnesota. At that time there was nothing out there targeting that specific group -- the existing programs and methods didn't suit them, and we found that people were falling through the cracks.
In my recent study of the U.S. transgender population, 18% of FTMs reported having sex with men. Their sexual behavior includes receptive vaginal sex with men, usually MSM [men who have sex with men]. None of the existing prevention campaigns addressed MSM who have vaginal intercourse, so that's an example of what we responded to. I mention the anatomical aspect, but perhaps more importantly are the psychosocial issues that transgender people deal with, including social stigma and job discrimination, and as is true for other populations, when people are facing such challenges they are more vulnerable to HIV.
So as HIV clinics began to see more transgender HIV-positive people and no protocol for their care, no standards of care, there were concerns about the impact of hormone therapy on their immune status, whether is was safe to continue hormones for an HIV-positive person, whether sex reassignment surgery [SRS] should be performed on an HIV-positive person, so there were those types of questions and we also responded to these.
[A resolution was adopted in the nineties by the World Professional Association for Transgender Health, which states: The availability of sex reassignment surgery should not be denied solely on the basis of blood seropositivity for blood borne infections (such as HIV, hepatitis B or C, etc).
In my book are chapters on how to prepare an HIV-positive person for sex reassignment surgery, as well as outcome data from HIV-positive transsexuals who had the surgery performed by Dr. Wilson. This surgeon was at that time one of the few willing to perform surgery on HIV-positive transgender individuals. But today, most surgeons do, and the few who do still struggle with this need to refer people to a surgeon who will [perform the surgery for an HIV-positive person].
The issues today are that some surgeons who see the surgery as elective still hesitate to perform it on an HIV-positive patient. Now there is a standard that if it's medically necessary then of course you perform surgery on an HIV-positive person, you take their status into account, but you work with that. Part of the issue in the beginning when surgeons were denying surgery to HIV-positive persons had to do with surgeons not understanding that for most transsexual individuals, sex reassignment surgery is a medically necessary procedure, not an elective one. So it [became] an opportunity for the surgeon to look at the individual as more of a whole person, especially in the early stages of the epidemic because patients had a greater sense of urgency, fearing that their illness might shorten their life. At that point we saw clients who really panicked. It was very important for them to have this issue addressed, and to have the reassignment completed before they would pass on.
There was definitely a delayed response to the HIV epidemic among the transgender population. We really didn't pay any attention to it until 1992. That's when it came to people's attention and we started to develop transgender-specific HIV prevention. In the mid-nineties we recognized the need to go beyond HIV prevention education and look at transgender health issues more broadly. Some pilot studies looked at the impact of hormones on T-cell counts.
Preliminary data from these pilot studies showed that hormones initially appeared to reduce resilience to HIV, but this reduction was temporary. The hormones helped people on so many different levels, helped them to feel better about their bodies, helped them to feel better psychologically, and patients were being monitored more regularly by a physician for their overall health. As a result, overall health including resilience to HIV then improved beyond the initial dip.
What are some of the unique issues facing transgender people that you feel contribute to the higher rate of HIV in this population?
Many of the issues are related to stigma. For example, it's not that difficult for MTF transgender persons to find men to have sex with, because there enough men who are interested in that. But for them to find a longer-term, committed relationship, that is more challenging because there are few men who are willing to publicly to acknowledge that they have a transgender fiancée, so there is quite a bit of stigma that extends to the partners. On the one hand I think it's real, on the other hand it's also a very strong perception among transgender women related to their issues of low self-esteem as a result of growing up in a world with few role models. They worry about, "Am I lovable?" or "Does anyone want me?" As a result, sex is a very strong affirmation of being wanted, attractive, and of their femininity. A common perception is that a man may want to have sex with me, but to spend our lives together, that may be more difficult because of the stigma associated with being transgender.
In one of the interviews in your book it states that many transgender people may have sex to feel desirable, or to feel loved, or to be validated as a man or a woman.
Yes, and they may even go through a time where they feel compulsive about sex, because they want to feel better when they are lonely and struggling with self-esteem issues. But I think also because of the perception that they are relieved that they have found someone, who, in their view, despite the fact that they are transgender, want to spend the night with them. And then after having disclosed, what is often already obvious, that they are transgender, and finally having found someone who wants to be with them even if it's just for one night, then on top of that to insist on a condom, that's risking rejection a second time. And if on top of that they are revealing they are HIV-positive, that's like risking rejection three times. That's what the qualitative research indicates, that it does compromise sexual negotiation because they don't want to risk that rejection, and they are in desperate need of love, affection, and company, because they are rejected -- often by family, and by society.
Is the rate of alcohol and drug abuse higher in the transgender community than in the general population?
Yes, it is higher among certain subgroups of the transgender population. For some, this is to cope with rejection and anticipated rejection. Others may use substances to overcome inhibitions related to shame and fear about being transgender. For example, if you're closeted, as many crossdressers are, and you've only been dressing in the privacy of your own home, drinking alcohol or smoking marijuana might help to get the courage up to just even leave the house in the female gender role. Further, some may then seek sexual contact with men as a means of affirming their womanhood or femininity. They may also use alcohol and other drugs because of the guilt and despair of being closeted while in a conventional heterosexual marriage, crossdressing and exploring their transgender identity in secret, and anxious because they haven't learned how to develop relationships in the female gender role.
What do you feel are some of the unique needs of FTMs vs. MTFs as it relates to transgender and HIV overall?
Among MTFs the prevalence [of HIV] is higher, and I think part of that is because there are many more MTFs who have sex with men than FTMs. Nevertheless, in my studies18% of FTMs do have sex with men. And I think in that group, as opposed to FTMs overall, you find that they engage in very similar levels of risk behavior than MTFs engage in, such as unprotected vaginal and anal intercourse. Especially in the beginning when they come out, they adopt norms that exist in the MSM community, including multiple partner and sex as a way of celebrating sexual freedom, and they want to measure up. They may have some of the same concerns as MTFs about being desirable and lovable, for example: "Will men really want to be with me if I don't have a penis?" But the reality is that most FTMs who are interested in men are certainly able to find those partners. For FTMs it is actually easier to find a male partner who is comfortable making a commitment, in terms of a relationship, than for MTFs. So that's one of the differences -- I'm not saying there are no men…there are MTFs who have relationships with men, there are men who are ultimately making that commitment, but I hear more concerns from MTFs than from FTMs about men hesitating to make a commitment. I think it is easier for FTMs than for MTFs to find a male partner.
Really?
Part of it might be that FTMs pass better as men. When you look at a couple, and one of the partners is FTM, unless you know, nobody can really tell, and the couple may feel quite accepted in the gay community. But for a MTF, it's harder for a man seeking to fit into the straight community, as his partner is likely visibly transgender. And the stigma associated with MTFs is stronger than the stigma associated with FTMs. Plus I think in the MSM community, people already had to deal with their own sexuality that is different from the norm, whereas for straight men who are dating MTFs, many of them have never had to deal with coping with stigma themselves, so for many of them this is brand new. Gay and bisexual men have already had to deal with stigma themselves, and usually have established a lot of support around that. So FTMs are dating other men in the queer community, and for MTFs this is not necessarily the case.
Are there any universal concepts or lessons learned in HIV prevention among MSMs that can better inform us on how to reach the transgender community -- and can you even call it a community?
I think you can definitely call it a community. I'm not saying there isn't room for further community building, but there is definitely a strong transgender community. The Internet has definitely played a major role in the development of that. I think that there's a need to affirm transgender identity and sexuality. There has been a shift from the 60s, 70s and even 80s, when transgenderism was all about men spending time as women, or men becoming women, and women becoming men. Since the 1990s we recognize that transgender people are different from both men and women, they have their own identity, and MTFs are not so much trying to make a transition from male sexuality to female sexuality, but rather are coming out and exercising their transgender sexuality. We need to increase our understanding of how transgender people are different from both men and women, and how their sexuality differs from both male and female sexuality.
We know that hormones play a role in how transgender people's sexuality changes over time. We know that a male who gets feminizing hormones experiences a decrease in libido and develops a greater sense of vulnerability. The same thing for FTMs: when they take testosterone, they finally get what men have been talking about. But I think further along in their transition, they integrate both their male and female experience, and they're really actualizing an identity and a sexuality that transcends that dichotomy. They have their own fantasies, their own behaviors, distinct from what non-transgender women and men experience.
Is that different, then, from bi-gender?
Bi-gender means people who value both the male and female role. On the one hand, there's a recognition that transgender people are a very diverse population in terms of their gender identity and sexual orientation. On the other hand, they do have the common experience of transcending gender. In the past a bi-gender was defined as someone who valued parts of being a man and parts of being a woman, not able to choose between the two. During the week they may identify primarily with the husband or father role, and on the weekend they take time to spend in the female role, and in each identity they may have their own friends, social circles, and sexual partners. Even transsexuals who want to change as much as possible, become a woman as much as possible, even they are recognizing that they are gender queer, like a bi-gender person is. Both of them don't fit in the established, simplified categories of men vs. women. They're both transgender; it doesn't mean that they are experiencing the same things.
We are now recognizing that a MTF transsexual is not simply a woman, or woman may not be the best way to describe that person's experience, but instead realize that this person is transgender. That person probably has more in common with a bi-gender person, whereas in the past, bi-gender was a term used to describe a person who didn't switch from one category to the other but had a foot in either one. But we're now recognizing that they all have a foot in either one, or they are moving into a new place altogether that we have named transgender. And so in prevention, I think there is an acknowledgement that we need to be careful, and not tie a lot of these risks and behaviors to a particular identity, but to see that these are people with desires, who are interacting with other people. And it's probably still best to describe that behaviorally and then ask people the meaning associated with those behaviors. Whereas if you move from prevention towards care, it does make sense to bring these diverse groups together and affirm a transgender identity, and seek coalitions with the gay, lesbian and bisexual communities, because that's the way for people to come together because they still face similar challenges, such as social stigma associated with their gender non-conformity. They have differences, but they also have a common agenda.
So that's why the prevention has focused on affirming transgender identity and community. We bring all of these people together for our interventions, first address the range of diversity in identity, sexuality, and relationships, and then turn around and recognize their commonality. By building coalitions within this diverse community, we are in a better position to gain visibility and raise awareness among the general population about what transgender people are all about.
You can help people manage stigma as best as possible, but at the same time there need to be interventions to reduce stigma overall, these interventions need to be targeted at populations and institutions.
Is that a barrier, since a lot of the prevention funding goes to categories traditionally funded by the CDC?
The problem in the past was that with the surveillance categories determined by the CDC, funding was allocated based on those numbers to specific groups. So even though at that time, transgender persons who were positive were subsumed under MSM, when the funding was given to MSM we were not eligible, because transgender persons didn't fit the definition of MSM that was being used, or the client didn't identify as a man, or didn't feel at home in an intervention that was designed for MSM. So that's why we have advocated and finally achieved that the CDC will begin tracking transgender people with HIV, leading to more funding for transgender prevention and care. They will also be doing some pilot studies of behavioral surveillance specifically for transgender people.
There has been a major surge in primary prevention, which is good, but I think we have to go back and pay attention to the 28% who are positive. They haven't gotten the attention that they deserve. I got involved when I encountered more and more HIV-positive transgender clients in my practice, but then we really switched to primary prevention. In primary prevention, we also target HIV-positive people, but we need to return to their needs for care. For example, how do you deal with testing positive on top of maybe already having a difficult relationship with your family because they've not been able to come to terms with the fact that you are transgender? My research has shown that compared to gay, lesbian, and bisexual individuals, transgender individuals have the lowest level of family support. These psychosocial issues affect how one copes with HIV.
We've just started developing a transgender and HIV online intervention to be created over the next four years that is being funded by the National Institutes of Health. We are now putting together a survey of men who have sex with transgender people to understand the risk behavior of these men better.
It's good to know that the work is being done.
It is -- it's just a decade delayed. The first intervention we did was an eroticizing safer sex workshop within the context of transgender people's risk factors, but we've moved beyond that. The workshops we do today deal with transgender health in a very broad sense, so it's not just focused on specific risk behaviors but it's also focused on other parts of their health and their self-esteem, their identity and sexuality in a broader sense. I think it took MSM longer to go from the basic prevention to finally promoting positive sexuality; I think in the transgender population we've made that transition a little quicker. We've recognized a little quicker how HIV for many transgender people is not their first priority, how they have overriding health needs and social issues to deal with, and unless you address that, you're not going to make a difference in terms of the transmission of HIV.
Walter Bockting, Ph.D., is a Licensed Psychologist and Associate Professor at the Program in Human Sexuality, Department of Family Medicine and Community Health, University of Minnesota Medical School, Minneapolis, USA. He directs the University of Minnesota Transgender Health Services, integrating clinical service, education, and research to promote the health and well-being of the transgender community. Dr. Bockting is a native from The Netherlands and received his PhD from the Vrije Universiteit in Amsterdam. He has provided direct clinical services to transgender individuals and their families for 20 years, and has trained psychologists, physicians, and other health and social service providers in the clinical management of sexual and gender identity disorders. His research interests include transgender identity, disorders of sex development, sexuality and the Internet, HIV prevention, and the promotion of sexual health. He has been the recipient of grants from the American Foundation for AIDS Research, the Sisters of Mercy, the Minnesota Department of Health, and the National Institutes of Health. Dr. Bockting is the author of many scientific articles and editor of such volumes as Masturbation as a Means of Achieving Sexual Health (Haworth Press, 2002), Transgender Health and HIV Prevention: Needs assessment studies from transgender communities across the United States (Haworth Press, 2005), and Guidelines for Transgender Care (Haworth Press, 2007). He also is the editor of the International Journal of Transgenderism. Dr. Bockting was President of the Society for the Scientific Study of Sexuality (2004-2005) and is the current President Elect of the World Professional Association for Transgender Health.
Got a comment on this article? Write to us at publications@tpan.com