An Interview With Walter Bockting, Ph.D.
A Leading Expert on HIV in the Transgender Community Explains Why There's More Work to Be Done
July/August 2008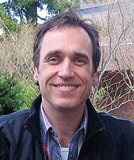 Psychologist Walter Bockting is the author and editor of several books, including two on transgender people with HIV. He recently spoke with PA about some of his research and work within the transgender community. In his book Transgender and HIV, Bockting points out that transgender challenges our conventional understandings of sex, gender, and sexual orientation, and forces us to develop more effective HIV interventions for all. Bockting is Associate Professor at the Program in Human Sexuality, Department of Family Medicine and Community Health at the University of Minnesota Medical School in Minneapolis. He coordinates the University of Minnesota Transgender Health Services. He is the current President Elect of the World Professional Association for Transgender Health.
View Full Article
---

Visit
Positively Aware's website
to find out more about the publication.
---
Comment by: Femme
(Toronto) Thu., Feb. 18, 2010 at 8:52 am UTC
"Since the 1990s we recognize that transgender people are different from both men and women, they have their own identity, and MTFs are not so much trying to make a transition from male sexuality to female sexuality, but rather are coming out and exercising their transgender sexuality. We need to increase our understanding of how transgender people are different from both men and women, and how their sexuality differs from both male and female sexuality. "
What? This is where using the term transgender causes problems. I don't know about people who are transgender, but I do know that people who are transexual are(know/identify) as one sex. They don't look at themselves as some new type of grouping. The women, for instance, are not so much coming out but finally accepting themselves and living as the woman they knew for years they were, regardless of their assigned sex.
I don't know where, and again you confuse things by using the term transgender, you get your ideas from but through my own knowledge in various cities thought North America, and online groups around the world, women who are transexual don't consider themselves closer to being bi gender.
Such utter nonsense I do hope someone at the upcoming CPATH conference calls you out on that. Now I wish I had planned to attend but now it would be impossible to rearrange things to do so.
As for the men, who are transexual, far too often one can read of issues that happen in bathhouses, where the men who are not transexual dislike having them there.
In contrast at women's bathhouses they tend to be more accepting of both the men and women who are transexual. Now why would that be? Might it be because they understand the stigmatization and forced roles by the general male ruled society?
And I'm disgusted to see you use the term being used to patholigise people who are intersex. They don't have a disorder as the new term implies. Can't wait to see what the other CPATH attendees are about.
Comment by: Joy Morris
(Chicago, Illinois) Fri., Oct. 31, 2008 at 1:45 pm UTC
Through the research that I'm presently doing, I find it's so shameful that more is not being done to reduce the rates of HIV infection within the transgender community MTF. I'm a 45 year old transgender female living with HIV for 27 years. Joy Morris. I just wanted to note that transgenders don't have sex with MSM's. Trans genders from my experience of being a former sex worker is that "we have sex with heterosexual men and men that identify as heterosexual only". MSM's have sex with other MSM's period. We must stop being categorized as homosexual because percentage wise trans genders don't have sex with other transgenders. My point is we transgender are heterosexual. Please feel free to email me at mzjoy773@yahoo.com.
P.S thank you for this article.
Add Your Comment:
(Please note: Your name and comment will be public, and may even show up in
Internet search results. Be careful when providing personal information! Before
adding your comment, please
read TheBody.com's Comment Policy
.)