Table of Contents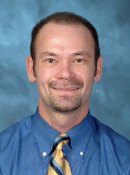 David Hardy, M.D.
In this interview, David Hardy, M.D., the director of infectious diseases at Cedars-Sinai Medical Center in Los Angeles and associate professor of medicine at the David Geffen School of Medicine, offers his perspective on the most significant take-home messages from the XVII International AIDS Conference (AIDS 2008).
Advertisement
HIV Infection Rates in the United States (and What They Mean for HIV Prevention)
The biggest highlight for me was something that we haven't seen for many conferences. Having been to all 17 of the International AIDS Conferences since they started in 1985, this was a real eye opener for me, not so much in the area of medications or their side effects, which has always been one of the biggest highlights, but in the sociopolitical realm.
The fact that our own Centers for Disease Control [CDC] in the U.S. has, unfortunately, been underestimating the number of new HIV infections in U.S. citizens by 40% for at least the past eight years is of great concern.1 It's also highlighted a risk group that has started to become less and less important -- men who have sex with men, particularly men who have sex with men who are black and Hispanic and who are between the ages of 18 and 30, which have been the fastest-growing groups in this underestimation.
This really brings home the point that our epidemic has been much overlooked here at home. That, to me -- even beyond the fact that we have heard great information about new medications here at this conference -- really points out that while we have bemoaned the fact that HIV is growing around the world, we have kind of lost sight that it's also been growing in our own backyard.
I think this is an incredible sociopolitical point. The U.S. federal government has overlooked this terribly over the past eight years, and it's time to turn that around. The most important thing I came away from this conference with was: prevention, prevention, prevention. We really need to start doing prevention in a much more specific way, or this AIDS epidemic is truly going to re-mushroom in our country.
So you still have some hope that we can be successful in tackling HIV prevention?
I think we certainly have seen success, having been around in 1983 to 1987, right after the virus and the disease were discovered. Men who have sex with men who were at risk did, in fact, change their behavior,2 and the new infection rate did plummet dramatically.3 Having seen that happen over 20 years ago, I know that that can happen again.
Unfortunately, complacency -- and the lack of information, the lack of knowledge, the lack of fear about what this virus can do to someone -- has, I think, in large part been responsible for why this disease is starting to re-emerge, especially among young gay men and young gay men of color in the United States. That's something that we really have to be aware of and start addressing.
The other thing that's happening here, of course, is that HIV is not only blossoming in that risk group, but also among heterosexuals and women. It's not sparing anyone in this situation. Not to scare people, but we can't ignore this any longer. We really need to go out and teach kids about sex. We need to tell them how to have safe sex from the very beginning, and not be afraid to discuss with them issues of life.
That's the important thing that I came away with from this conference: Prevention can work. We have seen it work before! We really can't say "communities at risk" anymore -- people who are going to have sex need to wake up and start talking about this and start realizing that this is a problem.
Not to get political, but do you think that we could see this happen with a new administration that was friendly to more progressive ideas about complete sex education?
I think there needs to be a change of administration for lots of reasons, but this is one that really has brought it home for me. The message I would want to really take back to people in the United States, and especially those who vote -- and I hope that's all of you out there -- is that the health of our country is not good. We really need to take a look at that. While we consider ourselves to be the greatest economic power in the world, our health care is really substandard, subpar compared to what goes on around the world.
At this conference, what I realized was that we bemoan problems in health care in developing countries and talk about how sad it is that they can't get medications. We say our situation is different: We have access. We have medications. But in fact, we don't go out and tell people about it; or tell people how to get tested to see if they are, in fact, HIV positive; or tell them how to get access to medications that are very available in the United States.
I think our administration has been very, very lax in talking about issues of life, about sex, about drugs, and about the ways that people will be exposed to things all the time. The ABCs that were used in the past -- of abstinence, being faithful, condoms -- are just not working.
Do you think part of the problem is the absolute denial of the existence of gay people?
I think that's a piece of the pie, but I think even bigger than that is the fact that, for some reason, sex has become taboo in our country. I think that's a real problem. Sex is a wonderful, beautiful thing, and should be made a part of everyone's life. Not to tell children or young adults about what it is, and somehow expect them to not know about it and therefore be completely unprepared when it does happen is like sending someone off to war with no training. It's crazy.
And no guns.
And no guns. Right. And no guns -- no condoms, in other words.
But just to bring it back home for me: Being at this conference made me realize that over the past 10 months -- in my relatively small practice of about 250 patients in Los Angeles -- I have seen probably 12 young men between the ages of 21 and 29 become newly HIV positive. Half of them are men of color. To me, that's something that is shocking. I have not seen this sort of re-emergence for years. Every single one of them has come in saying, "I didn't know. I didn't think it could happen to me."
I've heard this so many times now, and to see the statistics, to understand how we have not been able to determine who's becoming positive in an adequate manner, and therefore create prevention programs that really make a difference, [in which prevention workers] go out and tell the people at the bars -- straight bars, gay bars, wherever they're going to be, the concerts, the Internet, where people communicate now -- that this is a problem, is itself a problem. People need to wake up and understand what's going on.
I heard an interesting term from a prevention activist who said it's the Silda Spitzer syndrome. Silda Spitzer is the wife of the former governor of New York. He was involved in a prostitution scandal, and it seems he didn't like to use condoms.4 Before the scandal broke, no one would have thought that Silda Spitzer was at risk. There are many women and men all across the country in similar situations.
I think traditionally -- way, way back in the '80s -- we used to talk about the "four Hs" as a way people could identify if you were at risk: homosexual, heroin user, Haitian or hemophiliac. All that's been thrown out the window now. No one can identify a risk group anymore. We all are at risk because of the fact that we have sex. Many of us have used drugs in the past, or currently. All those things make a difference.
We need to stop thinking about risk groups and start talking about life and how people are going to interact with other people in life. Silda Spitzer, I think, is a perfect example of that: A well-to-do white woman who may, in fact, have been exposed to HIV because of something her husband did. Who would ever think she was at risk? I think that is a perfect example of the fact that we can no longer pick and choose people who we think are at risk. We have to make this a very broad, universal sort of approach.
Also in terms of HIV testing. I think that's also been overlooked by our CDC. The CDC makes these recommendations of what to do, in terms of public health measures,5 but then doesn't have the power or the money to go out and put them into action. That's the problem: a lack of action.
When to Start HIV Treatment
Let's turn to treatment. If you were HIV infected recently, when would you start treatment?
My perspective on this has been changing quite a bit. Over the past year we have seen the guidelines change -- which are usually one of the last places to change with respect to the way that we manage HIV therapy.6 It is now recommended that starting medication occur earlier in the course of HIV infection -- meaning, when the CD4 cell count is below 350, as opposed to less than 200. That's an important advancement.
What I learned at this conference is that if we are ever going to have a chance of eradicating this infection, we are going to need to start getting people on therapy much earlier, at least experimentally.
Tony Fauci -- one of our great leaders and researchers and somebody who's been in this since the very beginning, in the 1980s -- had some very, very important comments about how, with some of our new medications like the integrase inhibitors and the CCR5 cell viral entry blockers, we may have a real chance at using these new medications in a way that may actually stop early infection. We would then be able to prevent what allows the virus to create long-term latent or hidden infection for years, which has really been the stumbling block for why we can't cure HIV.7 [To read, watch or listen to Dr. Fauci's talk, click here.]
In my mind, if I ever became HIV positive, and I knew it, I probably wouldn't wait. The safety of our medications now has improved dramatically. The ability of people to take the medications has improved dramatically. I think if I became positive now -- and that's something I've considered many times in my own life -- I would probably start treatment very soon.
Would you start HIV treatment during acute infection [i.e., soon after you became infected]? Do you think that would help?
I think there's some rationale for doing that. The studies that have tried to look at that have not been overwhelmingly good in terms of showing long-term good results,8,9 but it may be because the medications we were using weren't the right ones.
The new medications we have now -- such as integrase inhibitors and, again, the CCR5 blocking medications that stop the virus from entering the cell to begin with -- may be the better medications to use very early on in therapy, since they can stop those early processes by which the virus gets into a cell and is able to stay there forever. This is what we call "latent persistent infection," meaning that the virus gets in, stays there, and is then hidden from our HIV treatment medications for a long period of time. That's the stumbling block that we keep getting to, in terms of eradicating HIV. I think treatment during acute infection probably just makes some good sense.
Metabolic Side Effects of HIV Medications
Do you think we're any closer to finding out what causes metabolic side effects?
One interesting thing I heard here was a method for predicting -- by looking at a person's genetic structure, genes or chromosomes -- whether someone was predestined to develop these problems.10 Certainly, one comment that many of my colleagues and I have made is that, as we look around this conference, we see fewer and fewer people with signs of lipodystrophy.
In years past, we have seen many persons with HIV with deeply sunken cheeks and protuberant abdomens. That has not completely disappeared, but certainly, it's much, much less. And even though that's a very gross kind of overgeneralization of what's going on out there, we have learned in many ways to stop using the medications that we know were associated with that. The older protease inhibitors, d4T [Zerit, stavudine], and even AZT [Retrovir, zidovudine] are medications we no longer use because they were associated with such bad side effects. I think we have learned from trial and error. This conference gave us a little more information about how we can perhaps predict who's going to get it.
Do you think that one of the reasons you're seeing less facial wasting is because more people are using fillers in their cheeks?
I think that may be part of it. I think, for the fortunate few who can afford it, that's very true. But the pricing of that, at least in the community where I live and work in Los Angeles, is prohibitive for many people.
Even with faces being able to be reconstituted, so to speak, or rebuilt, you still have wasting in the arms and legs -- which is easier to hide, of course, but still evident for many people. So I think there really is a true decrease in what was happening before. Probably one of the biggest differences has been the decreased use of Zerit. That used to be a number-one drug. It is now basically off the market in the United States.
Abacavir and Heart Disease Risk
Can you talk a little bit about the Ziagen [abacavir] data that was presented at the late-breaker session?
I think what's happening with abacavir is very, very interesting, and all of us need to sit up and take notice about what's going on here. Abacavir's been available in the United States for almost 10 years, since 1999, and has been a very good and effective medication in many, many ways. It has, for example, been shown to decrease, and even reverse, the problems with lipodystrophy and fat wasting in the face.11 There are some real advantages to it, in that respect.
It's available in a once-a-day pill [Epzicom], teamed with another medication called 3TC [Epivir, lamivudine]. I have used the medication a lot in my patients. I like it. It's been very effective. The fact that we now have a blood test that can determine whether someone is going to have a reaction to abacavir makes it even easier and more safe to use.
At a conference earlier this year,12 and again at this conference,13 we heard information that could be potentially very concerning about abacavir's use and the occurrence of heart attacks that may happen in persons during the first six months after starting or restarting it. How this happens, we don't know. Why it happens, we don't know. Is it real, or is it a statistical fluke of a large, observational study? We don't know that, either.
We heard conflicting information here from the company that makes the drug. When they went back and looked at over 34,000 patients in all their studies with the drug, they did not pick up a signal that heart attacks were occurring more commonly with it.14
A second, big, 5,000-patient study called the SMART trial is presenting here at this conference.13 The results of their study: there was not only an increased number of heart attacks associated with the drug, but also an increase in inflammatory markers -- which we think may be associated with heart attacks as well -- something that the cardiologists (heart specialists) have told us from years past.
Another recent study, on the other hand, has told us that there was not an increase in these inflammatory markers of abacavir.15
So I'm in a bit of a quagmire here. I'm not ready to discard a drug that is effective. I think it's even more safe now, in terms of its use. I want to see more information about it before I'm going to discard a medication that to date has been very important, very useful, very helpful and life saving.
If there is a continued signal that abacavir is associated with heart attacks, then we do need to look at that very carefully. I'm not totally convinced yet.
Do you think it's mostly a risk in people who already have risk factors for heart disease?
My best guess at that would be to say yes, it would be due to the fact that abacavir might be associated with more inflammation -- meaning, more of the white blood cells in our body running around and reacting to something has been associated with heart attack in general. Not specifically in HIV-positive people, but people in general. That's why people take aspirin: One of the reasons is to try to calm that down before they get a heart attack, or after they have had one already.
If abacavir is clearly shown to somehow increase inflammation in the body, then that might make a person who is already at risk -- because of high blood pressure, smoking, previous heart disease, family history of heart disease, and diabetes -- more at risk for heart attack. But that crucial link of: Does abacavir cause inflammation and therefore make a heart attack more likely? That has not been clearly proven yet.
If you were on Epzicom yourself, and you had no risk factors for heart disease, would you switch to another regimen?
If Epzicom was working well for me, I had not had a reaction to it in the first four to six weeks, and I was on smooth sailing with it, with a well-suppressed viral load, I would not change at this point.
Unanswered Questions
What do you think are the most important unanswered questions in HIV?
I think another important unanswered question has to do with how the virus actually does its immune damage. We used to think, many years ago, that it was simple: Virus infects the cells, and then destroys the cells; one by one, the T cells would drop off. We have known for years that that's not really the whole story, and we've heard little bits of information here about how for instance inflammation caused by the virus itself kills not only the cell that is infected, but other cells around it, as infected cells send out inflammatory substances -- things that used to be called "evil humours" back in the old days -- that somehow cause other cells to die indirectly, cells that are not infected but are affected by these inflammatory markers.
That might be part of what's going on, and I think we need to understand more about how our medications may actually decrease some of that inflammation, how some of them may actually increase some of that inflammation, and how we can better use our present medications as well as our newer medications, such as integrase inhibitors and CCR5 antagonists, to better treat HIV infection, based on a true understanding of how the virus does its damage to the human body, and not based upon what we have always kind of thought about before.
I think the other thing we need to do is really be open to how we can treat HIV infection better in the future. We have a beautiful and a very promising group of tools that we can use to create new and hopefully better treatments for HIV infection that work more specifically against the virus, that have fewer side effects, that are easier for people to take on a long-term basis, and that can really change the way that we view this epidemic in the future.
But most importantly, and I want to underscore this yet again, we have got to get the prevention message out there. We have got to tell young people, especially in the United States, that HIV is still alive and well and ready to get them if they're not careful.
This transcript has been lightly edited for clarity.
References