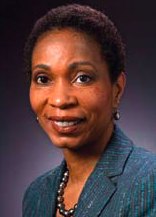 Dr. Helene D. Gayle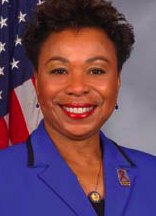 The Honorable Barbara Lee
Black communities throughout the United States continue to bear a disproportionate share of the AIDS epidemic. More than 500,000 Black Americans are living with HIV, and 20,000 or more become infected each year. Blacks living with HIV have an age-adjusted death rate more than twice as high as HIV-infected whites.
Yet as this new report by the Black AIDS Institute underscores, America is failing to respond effectively to the AIDS crisis in Black America. Essential AIDS programs on which Black Americans rely have barely grown in recent years -- in some cases, failing to keep pace with inflation. The country's failure is especially striking when it comes to programs to prevent new HIV infections, which account for only 4¢ of every dollar the U.S. government spends on the domestic AIDS epidemic.
Ironically, the lethargic national response to AIDS in Black America is occurring at the same time that the U.S. government is displaying true leadership in the global AIDS response. While the U.S. government insists that the countries it helps have in place a national AIDS strategy, America itself has no strategic plan to combat its own epidemic. And as the threat posed by the epidemic grows ever more acute in Black communities across the country, overburdened community agencies are struggling to do more with fewer and fewer resources.
This report uses a revealing lens to assess AIDS in Black America, asking how the U.S. government might respond if Black America were its own country. The picture is disturbing. Standing on its own, Black America has the 16th largest epidemic in the world, with a population of HIV-infected individuals that exceeds the HIV populations of seven of the 15 focus countries of the President's Emergency Plan for AIDS Relief. The disparities in life expectancy, infant mortality, poverty and economic opportunity for Black America are a glaring reminder of the legacy of inequality that has not been fully addressed in the United States and are in sharp contrast to other high-income countries of North America and Western Europe.
America's refusal to energetically address AIDS in America hardly represents enlightened behavior on the part of the world's most prosperous and powerful country. The greatest test of a nation's character is how it treats its most vulnerable, and the U.S. is presently failing this test. By bringing to the fight against AIDS in Black America the same energy and innovation America is now displaying in the broader global AIDS response, valuable lessons can be learned to strengthen national efforts in many countries, including our own.
It is our hope that this report will help ensure that AIDS in Black America receives the attention it deserves.
Dr. Helene D. Gayle
President and Chief Executive Officer
CARE
The Honorable Barbara Lee
Member, U.S. House of Representatives
9th Congressional District, California