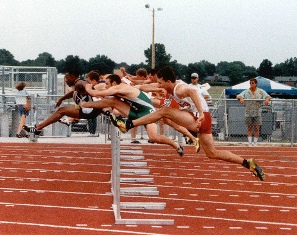 Still more obstacles for federal AIDS housing
AIDS advocates shot each other congratulatory e-mails when the Senate appropriations committee suggested giving the Housing Opportunities for Persons with AIDS (HOPWA) program a slight boost -- from $300 million in 2008 to $315 million next year. If the funding bump-up gets through House and Senate floor votes, it would be the highest ever appropriation for federal AIDS housing. But the increase is meager and does little to alleviate the chronic crisis of homelessness of people with HIV/AIDS in the United States.
"It's cause for celebration because it's something," said National AIDS Housing Coalition executive director Nancy Bernstine. NAHC recommended $470 million for the appropriation this year. Still, said Bernstine, "we're pleased to see the program continue to grow. It's a recognition that housing has a central role in prevention."
HOPWA was created in 1992, as part of a larger package addressing homelessness, and unlike in New York City, includes housing for asymptomatic HIV-positive people. Funding for AIDS housing was allocated for $42.2 million that year, and has grown since, but not at an appropriate level. "If you look at HOPWA compared to Ryan White, it's actually grown at a much slower rate. This is especially outrageous with studies indicating that half of all people with HIV will be homeless at some time in their lives," said Housing Works president and CEO Charles King. In recent years, there has been more and more research showing the importance of housing as a critical HIV prevention and treatment tool.
For more information about these studies go to nationalaidshousing.org. And if you're in Mexico City for the International AIDS Conference next month, attend the "International Summit on Poverty, Homelessness and HIV/AIDS" August 3 from 1:30 p.m. to 3:30 p.m.

This article was provided by
Housing Works
. It is a part of the publication
Housing Works AIDS Issues Update
. Visit
Housing Works' website
to find out more about their activities, publications and services.